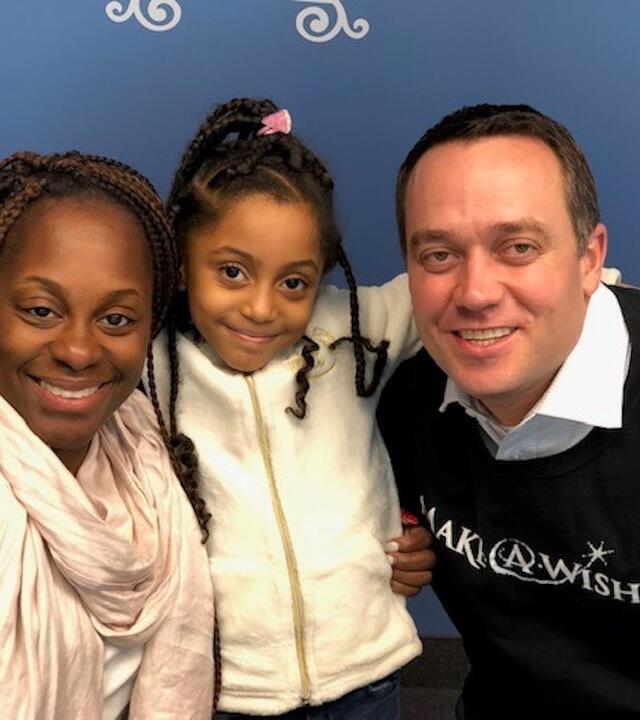 Volunteer's Passion for Helping Kids Brings Self-Fulfillment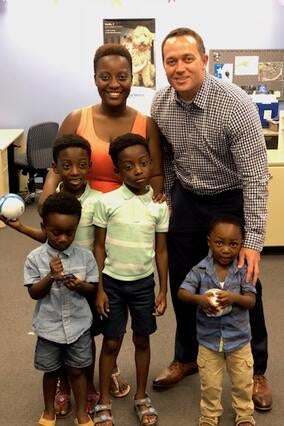 Over the last 15 years, Eric Hungate has been a compassionate and dedicated supporter of multiple Make-A-Wish chapters and joined Central & Western North Carolina in 2014. He was initially inspired to get involved with Make-A-Wish when his brother launched a cause-marketing campaign for the organization. After hearing about all the wishes being granted, he thought it sounded like fun and began the training process to become a volunteer wish granter. 
Amazed by the difference he made in every child's life through Make-A-Wish, Hungate continued his volunteer work each time he moved, from Raleigh to Philadelphia and then to Greensboro where he currently resides; and he did it while diligently increasing his volunteer responsibilities each time.  
"[Being a volunteer] has been one of the most self-fulfilling things I've ever done in my life."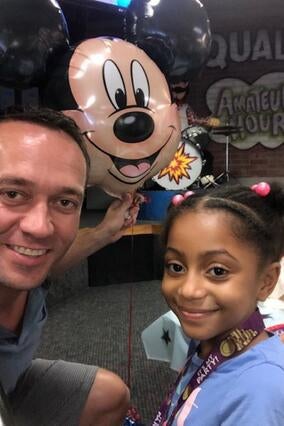 Hungate says having children of his own makes his work doubly impactful and allows him to empathize with the families of Make-A-Wish. "I haven't gone through what they've gone through, but if I can make a small difference in their lives just to help them get through another day, another treatment, grant their wishes, that's the most important thing to me." It is this genuine, passionate, and dedicated personality of Hungate's that has touched many lives through his work with Make-A-Wish.  
Reflecting on his time as a supporter, Hungate says his most memorable moment with Make-A-Wish Central & Western North Carolina occurred at the 2018 Kentucky Derby Classic when a child's wish to go to a Ferrari Plant was revealed, much to the family's delight. "To see a child's wish granted in front of all those people ... that's pretty unforgettable." 
However, Hungate's support doesn't stop at wish granting or attending and participating in events. He is also a dedicated donor. When Make-A-Wish was impacted by COVID-19, Hungate jumped in to lend his support. He shared an incredible Message of Hope where he encouraged viewers to donate and even issued a donation match to inspire others to sign up for monthly donations.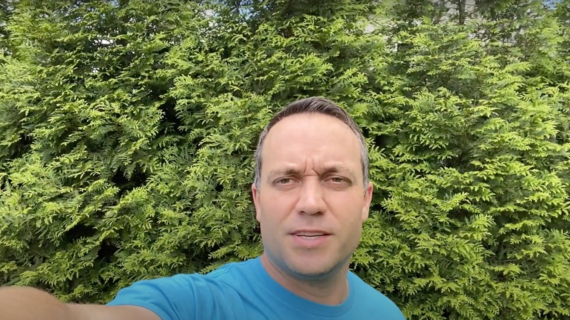 When asked what Hungate would tell others about Make-A-Wish, Hungate replied that his desire is for everyone to know and support what Make-A-Wish is about. "We don't just take kids on trips; we make a difference."
"Seeing the power of these wishes, and not only what it means to the kids who receive these wishes and get exactly what they wish for, but just how important it is to the families."