I wish to have a pool
Anna
6
nervous system disorder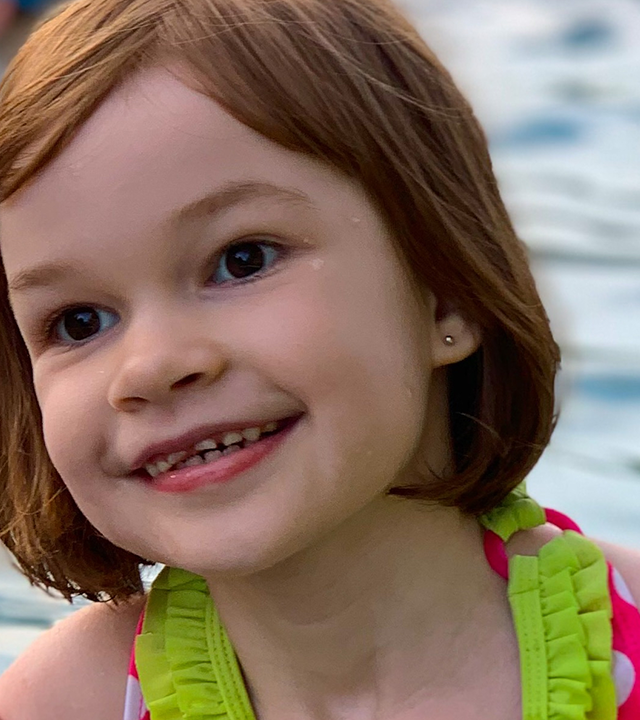 Anna's Wish Brings Joy and Freedom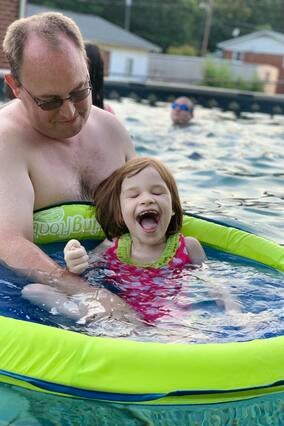 Anna's first seizure happened when she was just three years old. "I'll never, ever forget that day. The look in her eyes, the feeling of realizing she actually had a seizure, and getting that confirmed with her doctor," Anna's mom says. After the initial seizure came months of doctors' appointments and testing before a blood test confirmed her nervous system disorder. Although her parents were relieved to know what the cause was, they were heartbroken with the news that her syndrome has no cure. The family joined support groups for her condition where they learned that children with her condition had potential to qualify for Make-A-Wish. They referred her and started imagining what the perfect wish for Anna would be.  
With her love of Moana, Anna's family considered a trip to Disney World or Hawaii but realized that Anna wouldn't likely benefit from the trip. They wanted something they knew she would enjoy and kept coming back to having a pool. "Anna loves water. And she was happy with water from any source whether it be the hose, a pool, bathtub, shower, etc. but she especially lit up when she saw swimming pools. After a summer where we visited the beach and a waterpark, Anna made great strides in her physical therapy. It was then that we began exploring the option of a pool as Anna's wish."  
After plans were drawn up, arrangements were made for Anna's pool to be built, filled with water and other goodies. Anna would sit and watch the progress knowing it was all for her. The first time she got in the pool she squealed in excitement. 
"The joy on her face was absolutely priceless. Words won't do it justice," her mom explains thinking back on that moment. Anna continues to show the same excitement and smiles each time she gets in the pool. "The laughs, joy and smiles we see are confirmation that she has her one-true wish." The pool not only provides joy and laughter for Anna; It's also an opportunity for her entire family to enjoy time together. They all get to experience Anna's smiles and giggles and have fun together. 
Aside from the emotional benefit the pool provides, it is also an opportunity to improve Anna's physical abilities. The pool gives Anna freedom to move in ways she cannot do outside the water. Her mom says, "She is excelling in all of her therapy goals which we attribute to the cognitive and motor function she exerts while 'playing' in the water."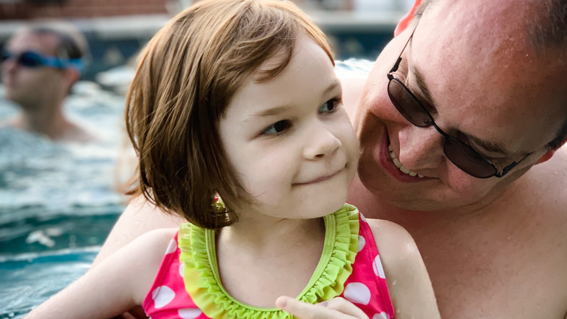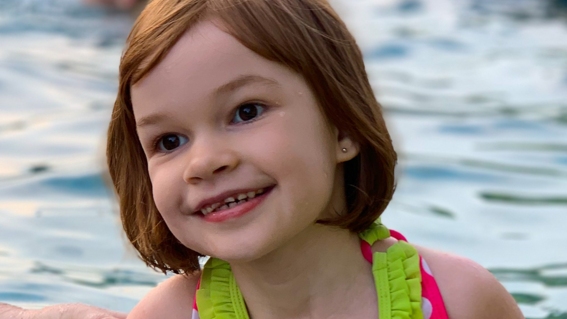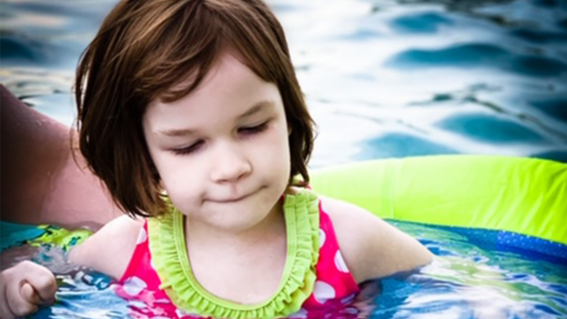 "As a wish family, we are so very grateful for the giving heart of the donors who make wishes such as this possible. These individuals give so much so that children and their families
Anna's Mom