Adopt-A-Wish
The Adopt-A-Wish® program offers you or your company, school or community group the opportunity to invest in an experience that can alter the course of a child's life forever. 
Experience the joy of helping others during their time of greatest need by becoming a part of the Make-A-Wish Michigan Adopt-A-Wish Program. 
This program provides a unique opportunity to make an immediate, direct and substantial impact on the life of a child. The financial investment provided by our donors ensures that we have the funds available to grant wishes to Michigan kids with critical illnesses.  
After making your gift to Make-A-Wish Michigan, we will symbolically dedicate a specific wish to you, your organization, group or company. You will receive the child's wish story and photo to demonstrate how your generosity helped a wish come true.
Each wish is as unique as the children we serve. This means the cost to fund a wish can vary depending on the nature of the child's wish and its geographical location. The average value of a wish in Michigan is $10,000. 
Behind every child's wish, there are special individuals, corporations, student organizations and foundations that make it possible. Give a child the priceless gift of love, laughter and treasured memories by symbolically sponsoring their wish.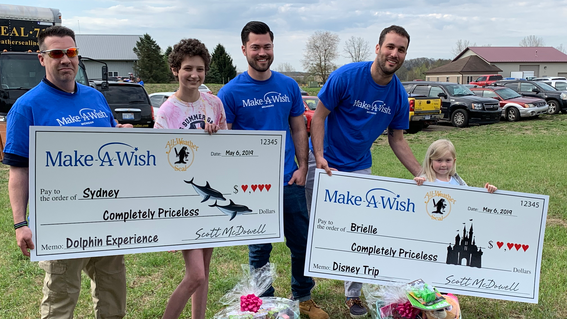 All-Weather Seal of West Michigan employees with wish kids Sydney and Brielle.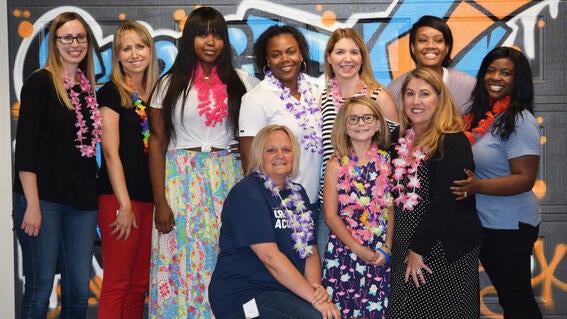 Credit Acceptance employees with wish kid Katiana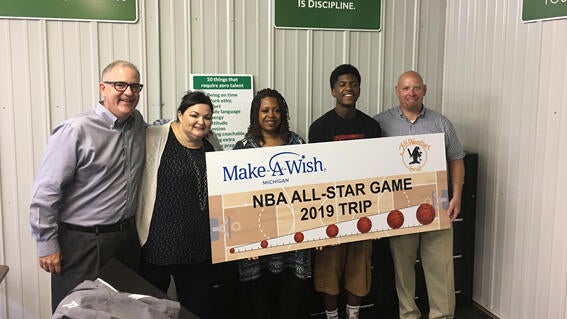 All Weather Seal of West Michigan employees with wish kid Ma'Koi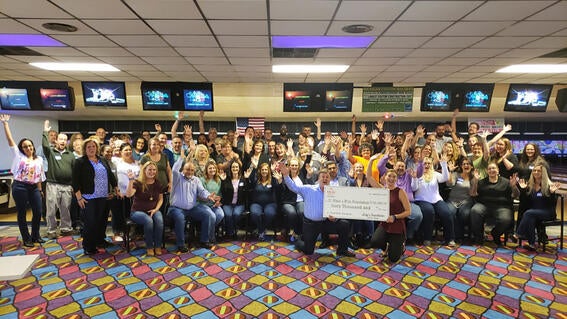 Arby's employees celebrate their fundraising success