Impact of COVID-19 on Make-A-Wish Michigan
April 2020 - Chapter update from Karen Davis, President and CEO, Make-A-Wish Michigan 
(Brighton, MI) April 1st, 2020 – At Make-A-Wish® Michigan we are so thankful to our generous supporters and our amazing volunteers who make transformational wishes possible. This is an unprecedented time for all of us, as circumstances around us continue to evolve daily. COVID-19 has had an impact on the wishes we are able to grant right now as well as our fundraising events.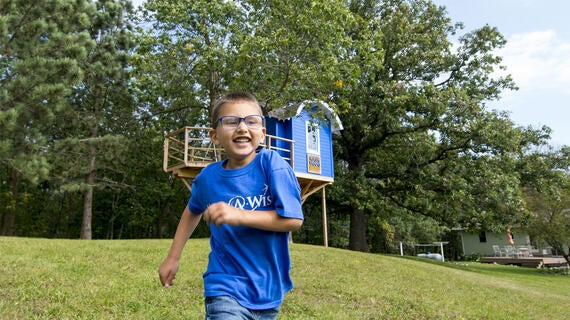 Our priority at Make-A-Wish Michigan is the safety of our Make-A-Wish family, including our wish kids and families, volunteers, supporters, event participants and staff. We recently made the difficult decision to postpone all domestic and international travel wishes through at least June 30. This means that the travel wishes of more than 150 Michigan families who had wish trips scheduled in the coming months have been postponed. We are hard at work, granting the wishes that can be fulfilled at this time and preparing for the many wishes that will need to be granted once we are through this season. 
We have seen many outside fundraisers have to cancel or postpone their events, and we have made several adjustments to our signature events. We have decided to transition our Walk For Wishes – Southeast Michigan scheduled for May 2 to a virtual event. Please join us for this virtual event and walk in your neighborhoods to help make wishes come true! 
Register today for our virtual Walk For Wishes – Southeast Michigan 
As always, we remain committed to our vision of granting the wish of every eligible child fighting a critical illness. Your support is as critical as ever because there are more than 800 Michigan wish kids waiting for their wishes to come true. Your help today will bring hope and joy to wish kids in your community tomorrow. If you'd like to assist Make-A-Wish Michigan during this difficult time, please donate today at http://michigan.wish.org/donate