Trailblaze Challenge 2021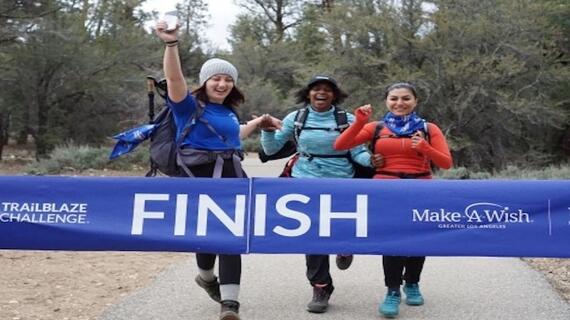 Given concerns about the coronavirus and the importance of our community's health and well-being, we have rescheduled Trailblaze Challenge to 2021. Looking forward to seeing you at Big Bear! Designed as an endurance event, the Trailblaze Challenge is a 28-mile hike where participants tackle the beautiful terrain of the Pacific Crest Trail - all in one amazing day! This is a hike, not a race, and caters to all levels from novice to advanced outdoor enthusiasts.
By supporting the Trailblaze Challenge, participants help Make-A-Wish Greater Los Angeles grant more wishes. Take the opportunity to push your limits and truly challenge yourself. Grab your friends, family and co-workers and truly make a difference. 
For more information contact Elizabeth Espinoza, Development Coordinator.