I wish to visit 2K Headquarters and meet Ronnie 2K
My'Khail
17
kidney transplant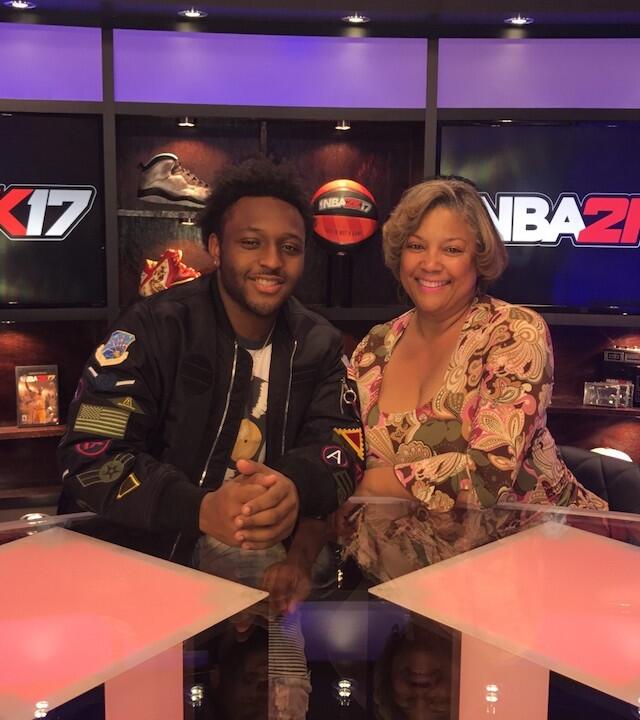 My'khail's Wish to Visit 2K Sports
One of the powers of a wish is its ability to make the seemingly impossible, possible.
My'khail has always been a huge basketball fan, and played competitively before his illness. Unfortunately, because of the recovery time from his transplant surgery, he had no choice but to stop playing. "Being out on the court is inspiring for him," My'khail's mother told us. She explained that it is where he is in his element. So even when he couldn't play physically, My'khail used video games as an outlet. The NBA 2K game helped him through his recovery, and for his wish, he hoped to visit the 2K headquarters and meet his idol, Ronnie Singh, aka "Ronnie 2K."
The day of the wish started off meeting Ronnie 2K who then took My'khail and his family to the company's MoCap (motion capture) facility. They gave My'khail the opportunity to wear a motion capture suit and recorded his movements as if he was modeling for characters in the game. Several of 2K's professional MoCap players were there, and My'khail got the chance to scrimmage with these phenomenal players and show off his dribbling and shooting skills. They also had him participate in some of their elaborate dunking drills, including throwing alley-oops and standing still as one player jumped all the way over his head to dunk. For My'khail, that first part of the wish was enough to make it all worthwhile, "It was so fun! It was a great experience playing with street ball players. It was amazing just being on the court with them." 
It's something I'm going to remember for the rest of my life.
My'khail
wish kid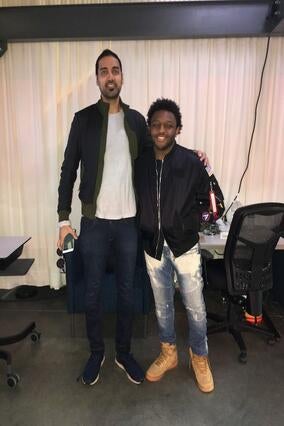 Next, they were off to the 2K headquarters, where My'khail was greeted by the entire company—all 400 employees—and screens displaying the digital version of him playing basketball! His movements and likeness, recorded earlier via MoCap, were actually used to surprise My'khail with his very own avatar in NBA 2K17 that would be available to anyone playing the new release of the game! And he was thrilled to learn his character had been loaded with lots of extra skill levels, making his avatar extra fun to play. They even created a game disc case for him with his picture on it! He also got to meet the producers and animators who showed him the steps they took to make him into a video game avatar. "It was so cool seeing everything being made behind the scenes," said My'khail, "and it's something I'm going to remember for the rest of my life." 
Ronnie 2K then surprised him again with special limited edition court shoes, made especially for 2K, and lots of other 2K swag. He also offered to take My'khail to a Warriors game that weekend. Needless to say, My'khail was thrilled. The icing on the cake was then being able to play NBA 2K17 with Ronnie2K as his own avatar! They even livestreamed the whole thing from the 2K studios (link below). 
My'khail's medical condition made it impossible for him to play basketball while recovering from his transplant surgery. During a time that was difficult for him in many ways, he saw the NBA 2K game as a way to still connect with the court. Now, not only has the wish inspired My'khail to play basketball for his school again next year, but his avatar is now immortalized within the game he loves so much. Anyone playing NBA 2K can now choose him off the Free Agents list and play as him, using his actual moves on the court! The wish was beyond anything My'khail could have dreamed possible. "I loved it all, there's nothing I could pick as my favorite part." And days after the wish, My'khail's mom told us "My'khail was in 7th heaven...and still is!" 
Thanks to Make-A-Wish Greater Bay Area for helping us to coordinate this wish with the folks at 2K.