Wish Type Expert Training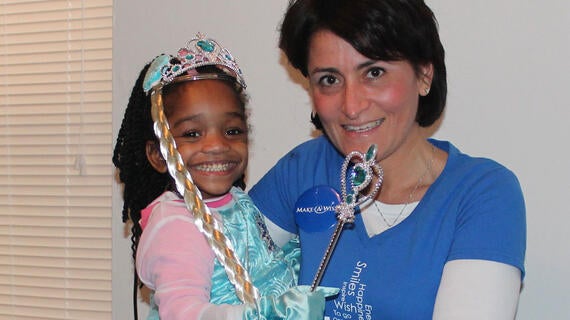 Time
12:00 to 12:45 PM CST
Children with critical illnesses need to experience the power of wishes, and Wish Type Experts help to make these wishes happen. As a Wish Type Expert, you will:
Assist staff and wish granting volunteers with the execution of non-travel wishes by researching wish feasibility, identify and steward potential vendors, secure in-kin to reduce overall cash cost, and provide logistical support for wish day celebrations.
After this training, you will:
Understand why this role was created and how it fits with our workforce (of volunteers and staff)
Discover the Wish Type Expert profile and recruitment process
Evaluate the Make-A-Wish provided tools to support the role once a wish is assigned
Discover next steps and immediate volunteer needs
Pre-registration is required. This event is NOT open to the public, is online and requires some pre-requisite paperwork.