Volunteer 
Introduction
Change lives... become a volunteer! 
You can help make the wishes of children with critical illnesses come true in your community when you become a volunteer for Make-A-Wish Illinois. Time commitments and volunteer needs vary by community. Bilingual (English/Spanish speaking) volunteers are most needed. 
 
More than 1,500+ specifically trained volunteers generously give their time and energy. Our volunteers come from all walks of the community to become involved in the mission through a variety of capacities. 
 
To become a volunteer, you must attend an info session, complete an application, choose an interview time, and submit your paperwork to make sure you are a great fit for Make-A-Wish Illinois! Contact us at [email protected] with your questions about volunteering.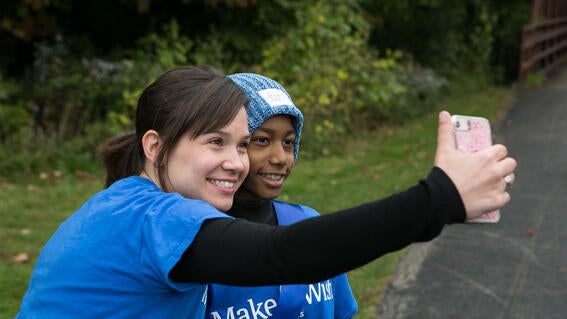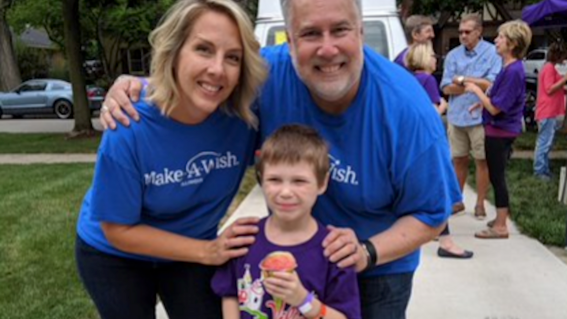 Individual Volunteer Roles
​​​​​​​Event Volunteers
Lend their time to help with Make-A-Wish events. Event volunteers roll up their sleeves to do a variety of event support that helps raise funds and creates awareness about Make-A-Wish. 
Office Volunteers 
Assist with various projects at our Chicago, Peoria, and Springfield offices, including phone calls, research, mailings, etc. Perfect for volunteers with daytime availability who live near one of the three Make-A-Wish Illinois offices.
Outreach Volunteers
Interact with interested parties at volunteer recruitment and medical outreach events with the intent of recruiting more volunteers or identifying prospective Wish Children.
Social Media Ambassadors 
Share Make-A-Wish crafted posts with followers on social media to help promote important initiatives and programs.
Translators
Help facilitate wish experiences for non-English-speaking families. Translators attend wish visits and do participate in phone calls but are not directly involved in planning the wish. Additional training required for this role.
Wish Granters
Work with a partner to meet with the child and their family to help determine the heart of that child's wish, and then work with Make-A-Wish staff to make that wish a reality. Additional training required for this role.
Wish Family Ambassadors
Represent Make-A-Wish Illinois at a number of external outreach and fundraising events to share their wish experience. Open to Wish Alumni and their families.
Wish Type Experts
Assists staff and wish granting volunteers with the execution of non-travel wishes by researching wish feasibility, identifying and stewarding potential vendors, securing in-kind to reduce overall cash cost, and providing logistical support for the wish day celebrations.
Committee Roles
Please note that volunteer committees operate on separate recruiting schedules and may not always be looking for new volunteers. For more information in individual committees, please email the appropriate staff member under the committee description.
Upcoming Volunteer Events