Monthly Giving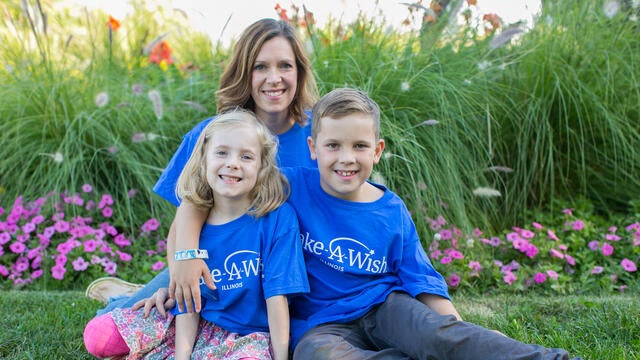 Make wishes come true each and every month by joining the Wishing Well, our monthly giving society. As a member of this special group of individuals dedicated to the ongoing fulfillment of wishes, you will be contributing to a "wishing well" that is constantly replenished with monthly gifts so that wishes can always happen. 
When you join Wishing Well, you invest in wishes and the sustaining power of hope. 
Wishes 
Every single month, your gift will help change the lives of children battling critical illnesses right in your community. 
Sustaining Hope 
Your monthly gift joins that of countless others', creating a self-replenishing Wishing Well so that wishes can always happen. 
Establish your monthly giving commitment now! Simply complete the online donation form here.
You can also make monthly gifts through your Donor Advised Fund. Click here to learn more.
For more information, contact:
Susan M. Zellner, Individual Giving Director
312.602.9429 or [email protected]