I wish to be a soldier
Miguel
8
cardiac condition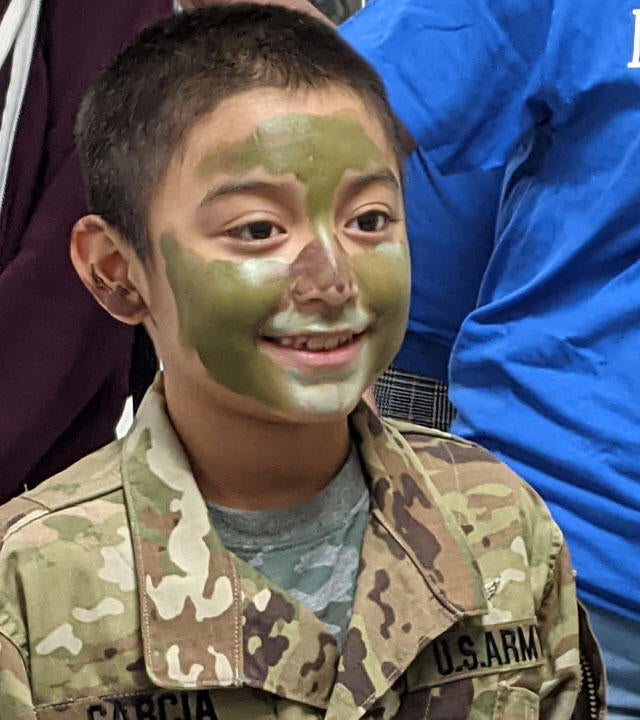 Miguel's wish to be a soldier
Miguel likes helping people. A sweet and caring 8-year-old, Miguel has lived with a cardiac condition his whole life. While on the outside he appears fine, he bears the scars of past surgeries and can get tired easily.
Still, Miguel is drawn to action and physical activities. He also has an active imagination and likes to combine his interests by drawing soldiers and battle scenes and staging his own skirmishes with army toys.
When meeting with Make-A-Wish volunteers, Miguel was very clear about his wish to be an army soldier. With help from the team at Fort McCoy in central Wisconsin and the Wisconsin National Guard, Miguel's wish came true in an unforgettable day.
Starting with the gift of a full uniform, Miguel and his family enjoyed a tour of the base. At every stop, base personnel welcomed him, inviting him to try their equipment including night vision goggles. He also led some soldiers in drill commands, communicated with helicopter pilots from the air traffic tower and sampled the MREs soldiers eat while on military operations. He enjoyed climbing on tanks, sitting in the helicopter and riding around in a base patrol vehicle.
His day was filled with smiles, support from the military community and all his favorite things. He received several thoughtful gifts throughout the day from the people he met, which will help him remember not only this special day, but the genuine support of those he admires.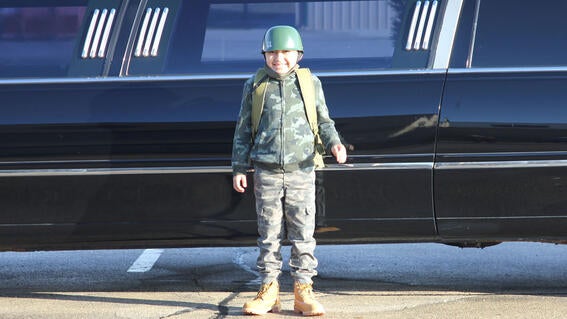 Miguel brims with excitement as he arrives at Ft. McCoy in central Wisconsin.
Miguel fit right in as he toured the base.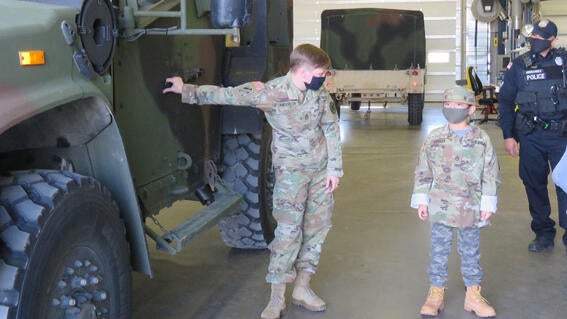 Exploring the equipment and vehicles up close was one of his favorite parts of of his wish day.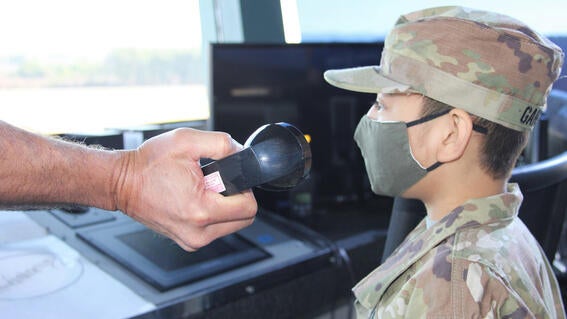 It was a thrill to talk with helicopter pilots from the air traffic control tower.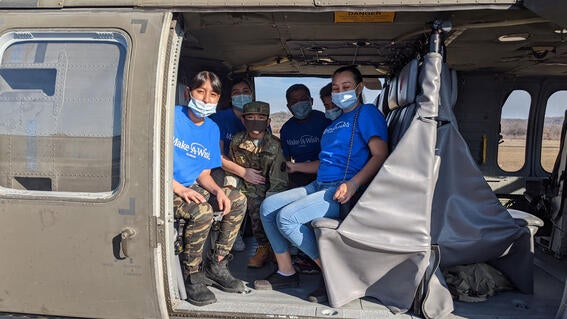 Miguel and family had a chance to sit in one of the base helicopters.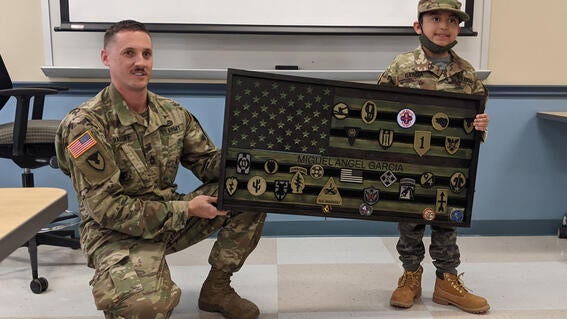 Miguel received many gifts during his visit to Ft McCoy, including this personalized frame to hold several important mementos.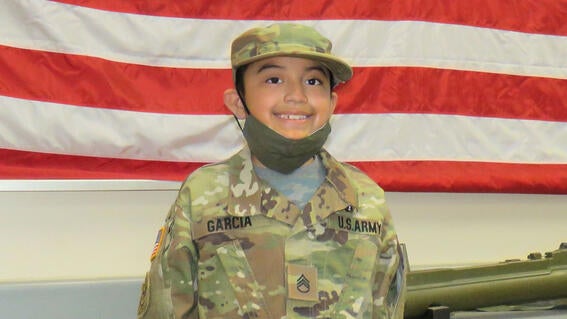 Miguel had a wonderful wish day, full of smiles and brimming with possibilities for his future.
Seeing his happiness and joy meant so much. A wish can show kids that something they thought they could never achieve is within reach and that they can achieve their dreams.
Ana
wish parent
"One of the most rewarding things about flying is sharing the magic of aviation with others." Black Hawk pilot Capt. Nickolas Sinopoli said to the base news service. "Making Miguel's wish happen was one of the most gratifying moments of my flying career. The smile on his face make it all worth it."