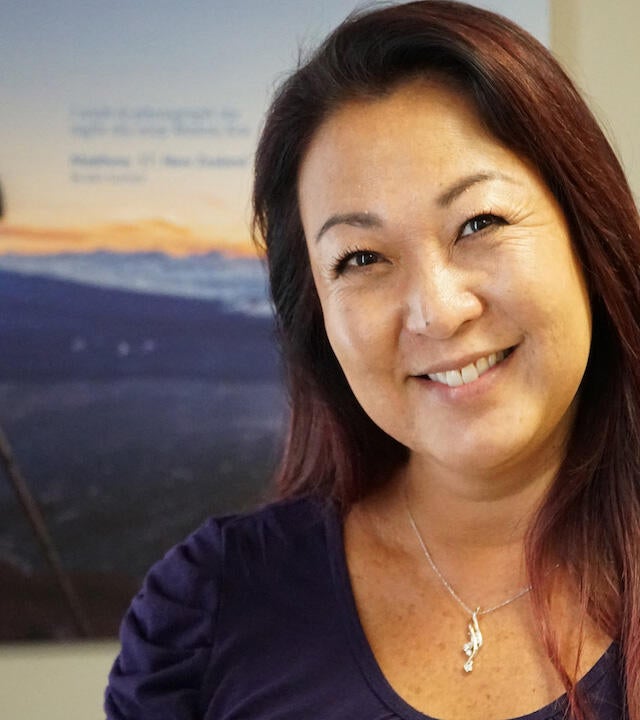 Wish Spotlight: Photographer Darcy Fiero puts giving into focus
Darcy Fiero was a stay-at-home mom raising two young daughters, Jackie and Jillie, when she first discovered her love for photography. 
She began with a film camera and went through three rolls of film each week, meticulously cataloging her daughters' every milestone. Completely self-taught, Darcy still smiles when she thinks of the times she'd walk out of the Hilo library, two kids in tow and pushing a stroller full of dozens of photography books.  
For Darcy, photography isn't, and shouldn't be, work. Instead, it's an opportunity to be creative—to capture the beauty she sees around her and convey her emotions to others in a meaningful way. "I love it," she says. "That's why I'm very careful about where I dedicate my photography moments."  
When she's not shooting landscapes and sunsets, Darcy devotes her time to volunteer work. Years ago, hoping to instill a love for volunteerism in her daughters, she sought out opportunities to give back. She was soon introduced to Make-A-Wish Hawaii Hospitality and Development Manager James Donnelly—an introduction that led to one beautiful friendship and countless life-changing moments forever preserved. 
Making kids smile is what draws me to this organization.
Darcy
Supporter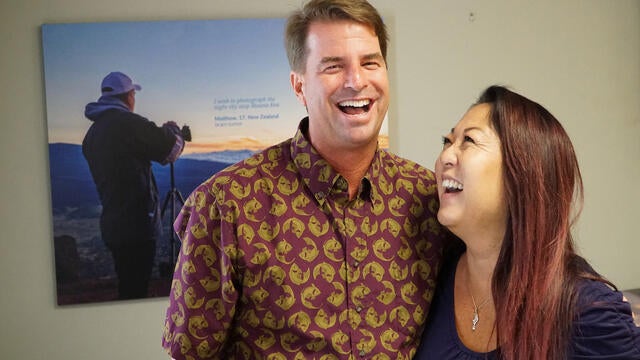 Over the past five years, Darcy has left an indelible mark on our organization, capturing some of the most iconic images of Hawaii wishes: wish kids catching waves with Bethany Hamilton in Hanalei Bay, the Honolulu Police Department swearing 5-year-old Daidap in as their newest officer, 15-year-old Kaimaina finding peace on the water in his very own outrigger canoe—a wish she shot with her daughter Jackie, an accomplished photographer in her own right. And she's gone to so many lengths to capture the essence of each wish and the purpose of our mission. She has waded into the waves at Ala Moana Beach Park with her camera in hand as 9-year-old Brendan floated a lantern in honor of his late service dog. She's grasped onto the back of a motorcycle with one hand and shot with another as thousands of supporters poured over the starting line at the annual Jingle Rock Run fundraiser. She's even trekked Mauna Kea for perhaps her most meaningful sunset shoot yet—with a wish kid who'd traveled across the world to see it for himself.  
"The trust that Make-A-Wish puts in me and the relationship I'm able to build with the families…occasionally it's overwhelming," she says. "Making kids smile is what draws me to this organization."  
Throughout it all, her relationship with James has inspired her to keep moving forward and helping others. The two swap stories and ideas, attend wishes together, smile, laugh, and cry. "A lot of who I am now is because of how James has guided me, without a doubt," she reflects. And the feeling is mutual. "Darcy's heart is so full and so kind," says James. "She does more than take pictures of wish kids. She makes connections with these families, and she captures some of the most important, cherished moments of their lives."    
Darcy hopes that her experiences with Make-A-Wish will inspire others to get involved in their own way. "I feel that we are compelled to work together to make tomorrow better than it was today," she says. "There many ways to do it. Some of us don't have the money, but we always have the time. I may not be able to make a big donation, but I can give you my heart, my skills, and my time. Imagine if we all gave a little bit of our time…the good we can do and the repercussions we can have."