I wish to dance with Anna and Elsa at Walt Disney World
Paige, 9, Makawao
leukemia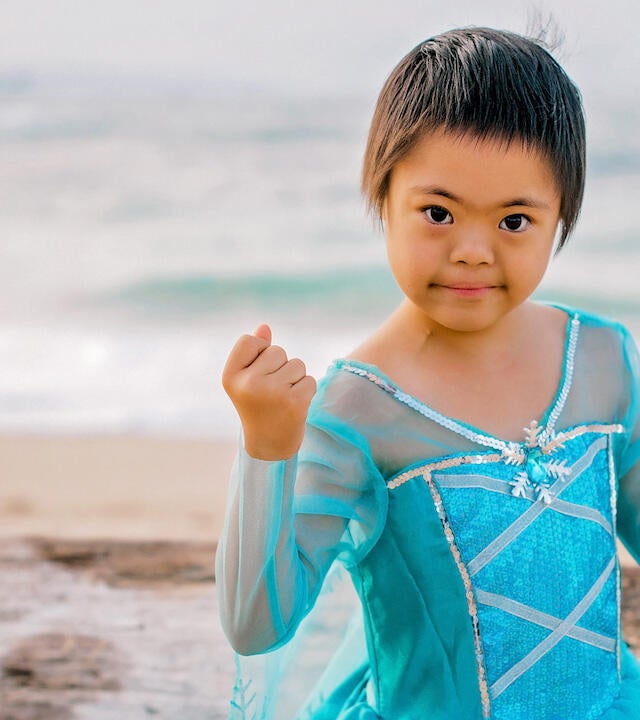 First American Title raises $10,000 to make Paige's Frozen wish come true 
Each year, First American Title President and State Manager Patsy Saiki, Executive Assistant Maya Harada, and their team of 79 employees give back to our Hawaii community by selecting a local organization to support. "We see how we can make a difference in someone's life—in a whole family's lives," says Maya. Last year, the team raised an impressive $10,000 to make a difference in the life of Maui wish kid Paige and her family. 
Battling leukemia, 9-year-old Paige escapes the realities of her illness through dance and song. Whenever Paige is feeling down and confined to her hospital room, her parents will turn on the soundtrack to her favorite movie, Frozen. Paige's mood instantly changes, and a smile spreads across her face as she dances and sings along with Elsa. In the midst of trips to Oahu for treatment, she dreamed of instead boarding a plane for Florida to meet Elsa in person at Walt Disney World®.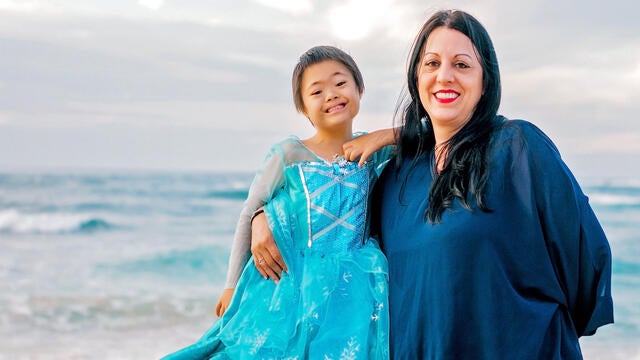 When Patsy and Maya heard about Paige's story, they knew their team could turn that dream into reality with a little determination. They announced that Make-A-Wish Hawaii—and Paige in particular—would be the company's beneficiary during an employee appreciation celebration. They decorated the company's offices in Paige's favorite colors, pink and purple, and themed the celebration with everything Frozen. This kicked off a months-long campaign featuring a number of creative fundraisers, including plate lunches, a silent auction, and even an ice cream party with seasonal flavors shipped all the way from the mainland.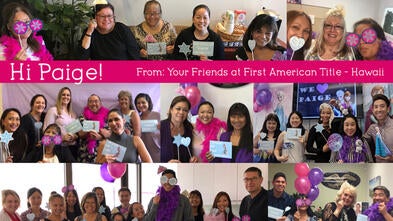 Patsy and Maya were moved not only by their employees' enthusiasm, but by the community's support; local restaurants and companies donated to the lunches and auction and gave special discounts after hearing the company's goal. "A lot of people came together to make Paige's wish come true," says Maya. 
And, First American Title generously matched their employees' efforts dollar-for-dollar, resulting in a $10,000 gift to Make-A-Wish Hawaii—enough to grant Paige's wish.  
Soon, Paige and her family found themselves at a Frozen-themed wish reveal celebration at Ultimate Air Trampoline Park in Kahului, one of her favorite places to play. A Maui representative from First American Title was able to attend Paige's reveal and witness the magic in person.  
Paige even got her own Princess Elsa dress that she still wears today on special occasions—which means every other day. It made our whole family so happy to see her excited and jumping
Jordan
Wish Dad
Maya says witnessing the wish journey has really opened the First American Title team's eyes. "They understand what goes into a wish now," she explains. "Being able to meet Paige and talk with her parents, you really get the feel of everything they go through. You still see them enjoy life as much as possible. To see that we can actually make their day even brighter…to do that for someone makes us so happy."  
While on the trip, Paige was so active and happy. Our family noticed how much of an effect it had on her. The wish is something we will always cherish and remember.
Jordan
Wish Dad
In addition to changing Paige's life, Maya says the experience was a "win-win," allowing her to reward the team at First American Title for all their hard work with ice cream and other fun treats—all for a good cause. 
In turn, it has inspired Paige's family to give back and wish it forward as well.  
Says Jordan, "Thank you for the comfort you've given us and the experiences we will not forget. We can't repay the kindness you've shown, but we can try."