I wish to have a sensory playroom
Camryn
10
nervous system disorder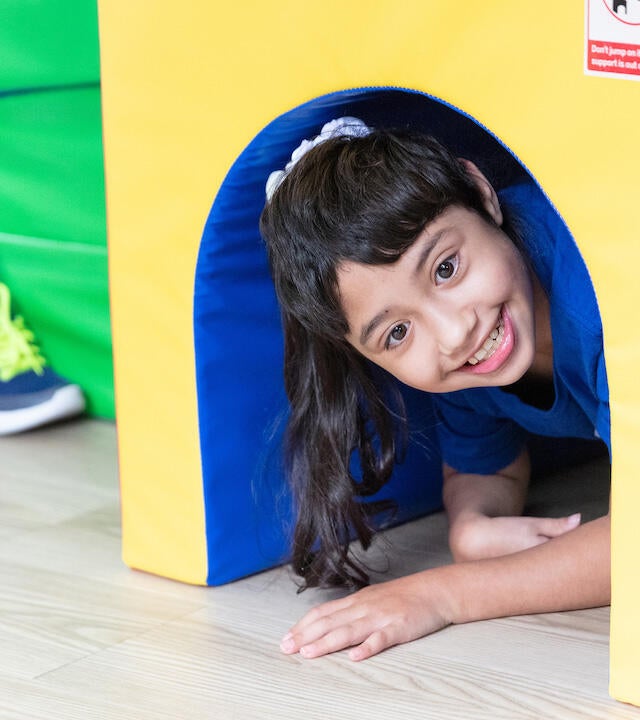 Camryn's Sensory Spot: Philpotts Interiors creates a custom, colorful
Though she uses a walker, 10-year-old Hilo wish kid Camryn doesn't let her nervous system disorder hold her back.
Full of energy, she is always challenging herself by making obstacle courses, watching herself practice standing up in the mirror, and scooting around the house. "I know if she could walk, she'd be running circles around us," says wish dad Duane.  
Camryn's progress has impressed her family and medical team since the very beginning. After suffering a brain bleed before birth, Camryn underwent two MRIs and numerous tests within weeks after she was born. At just 6 months old, she endured her first seizure—and another just six months later. At age 3, she had a double hip surgery, celebrating her 4th birthday in the hospital. And one year later, she had another, once again spending her birthday in the hospital.  
After years of surgeries, tests, and fluctuations in the number of seizures she endures—at one point, up to 15 per day—Camryn continues to push through her illness with strength and resilience. 
"[Camryn's doctor] is actually really amazed at how far she's come and how much she can do," says wish mom Jessica. "She's just amazing."  
Much of her progress can be attributed to her incredible support system, including her parents, grandparents, sisters, doctors, therapists and teachers. At school, Camryn follows a tailored plan to help her develop her motor and communication skills. Her parents dreamed of giving her a custom sensory room at home where she could continue to learn, play, and grow surrounded by family. 
Her sensory room is the first place she goes when she comes home from school, and she always has the biggest smile on her face when she's in there.
Camryn's Mom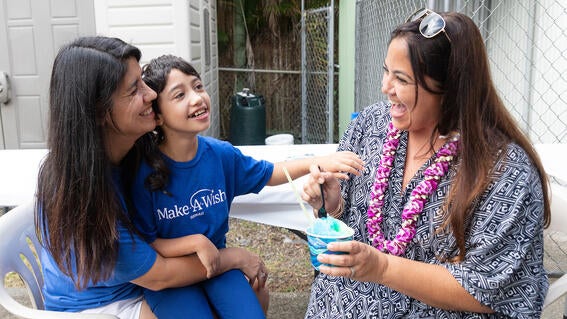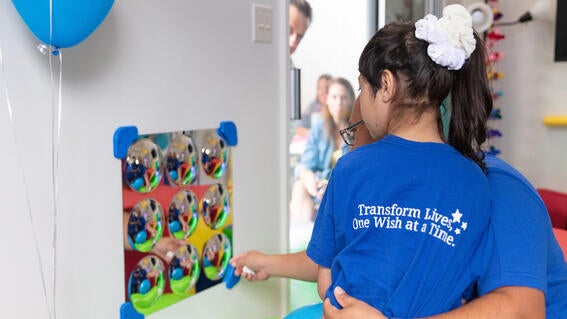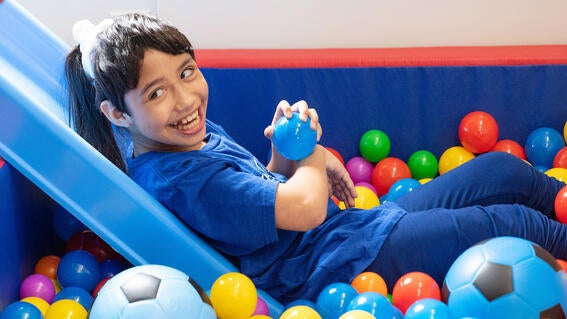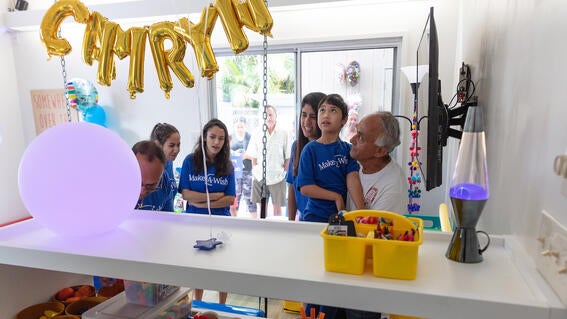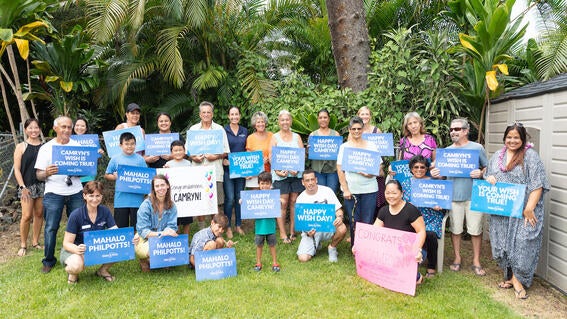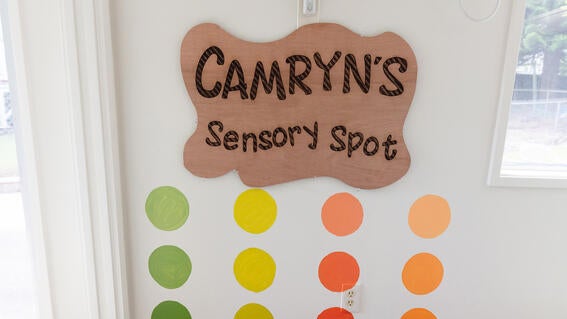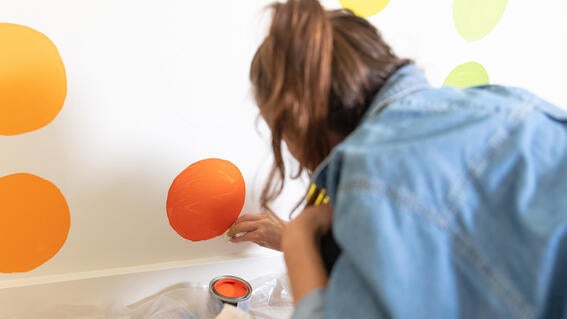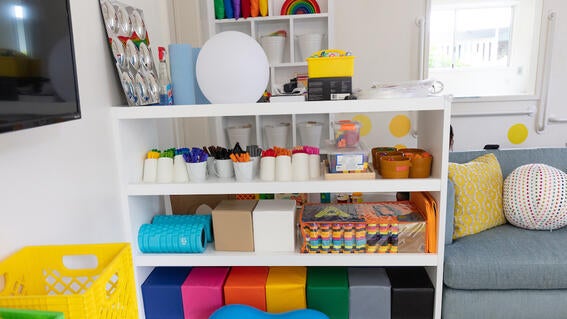 And with the help of Philpotts Interiors, a Honolulu-based luxury interior design firm, Camryn's wish recently came true.  
Having granted a similar wish for 17-year-old Taylor of Mililani two years prior, the Philpotts team jumped right in to creating the perfect sensory playroom for Camryn. After meeting with the family, they set to work sketching, soliciting donations of goods and services, and picking out fabrics, equipment, and furniture—all chosen with Camryn's unique needs and style in mind. Knowing Camryn loves bright colors and balls, they included primary colors, a ball pit, and tons of creative ideas in their plan. The team even reached out to Camryn's teachers for their input on what features would be most beneficial for her.  
And just weeks later, it was time to construct the space, dubbed "Camryn's Sensory Spot." The family left their home for the weekend, returning to a completely new environment created just for their daughter. Two days before the reveal, Duane explained his anticipation: "I think we're going to have some tears. This will be a gift she can grow with and that everyone can enjoy."  
Grinning from ear to ear, Camryn immediately began exploring the room and playing with her family. And according to Jessica, each day since has been a new adventure and a poignant reminder of a wish that made the family's "hearts overflow with happiness."  
"Her sensory room is the first place she goes when she comes home from school, and she always has the biggest smile on her face when she's in there," she says. "We just love how happy it makes her."  
The experience was transformational not only for Camryn but for the team that brought her wish to life.  
"Our jobs as interior designers are to make spaces beautiful, unique and memorable. When we are asked to design spaces for Make-A-Wish, we get to layer in even more: healing, nurturing, meaning," says Philpotts Senior Designer Avery Solmssen. "Watching Camryn's unabashed smile while seated on the swing with her doting grandfather was all the appreciation I needed. This process is a gift to us—a precious reminder that we are more than the sum of our parts." 
 
Make-A-Wish Hawaii would like to thank Philpotts Interiors for their continued partnership in making life-changing wishes like Camryn's come true.