I wish to visit the American Southwest by train
Simon, wish granted in 2002
cancer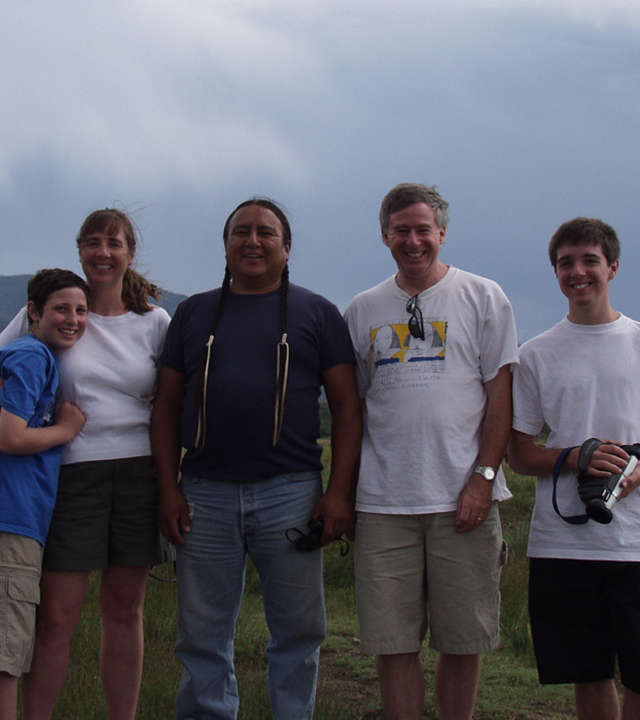 When, at age 13, Simon learned that he qualified for a wish, he came up with some pretty creative ideas!
"At first I wanted a piece of land in the gold country," he recalls, "and then a lighthouse in my front yard. My mind went crazy with possibilities."
After much deliberation, Simon wished to visit the American Southwest by train to take in the vast landscapes and experience the history and culture. "I had been studying different Native American tribes in school and became fascinated with their history and lifestyle and I wanted to know more," he says of his final decision.
Simon's trip through the Southwest was more than just educational–it was transformative. Inspired by Simon's interest in local culture, Make-A-Wish New Mexico went above and beyond to create a unique trip that exceeded all expectations and gave Simon and his family an immersive experience within the Native American Pueblos near Santa Fe.
Simon was deeply impacted by the warmth and kindness of the people he and his family met along the way. "They opened up their homes, shared their history and provided a lifetime of memories I will never forget—nor ever be able to replicate if I was traveling as a tourist," he says.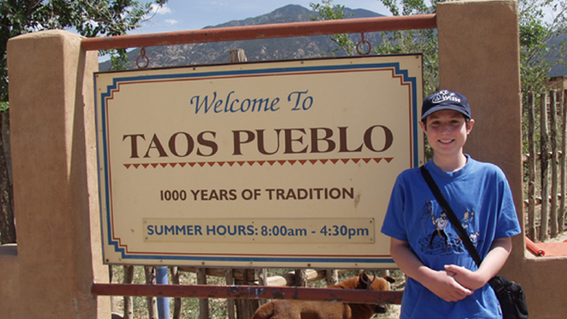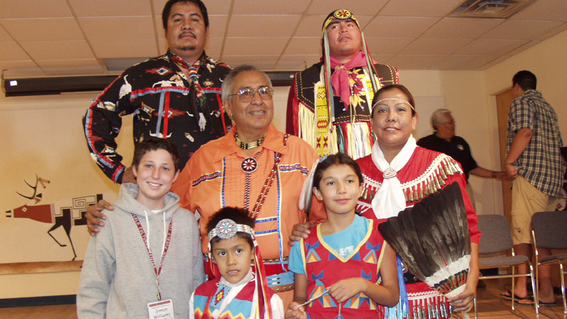 "I never expected such a wonderful personalized experience from the Pueblos who welcomed me with open arms and taught me all the history and culture of each different Pueblo," he explains. "I am so very glad I chose something that gave me the opportunity, at a young age, to really recognize how so many people around the world care. It's not just money in life that matters, it's the individual experience that provides so much more. I learned that through the people of Make-A-Wish and the Pueblo's of New Mexico."
The wish trip and the lessons he learned have stayed with Simon through the years. "I think more of that experience than I do of the endless weeks in the hospital," he says. "It has provided years of encouragement and smiles for me and my entire family. When I need something to cheer me up, I think about how wonderful this experience was and how caring people can be."
Simon is now a thriving 30-year-old who loves to cook, garden, travel, and spend time with his girlfriend and their two cats. He works in emergency services, helping to prepare his community in the event of a disaster. "After years of being taken care of by doctors, nurses, and family, it is only natural that I want to take care of people too," he says. "Having experienced what a difference caring, and helpful people made in my life, I wanted to follow that example. Make-A-Wish became my role model for giving back.
"I always wanted to be a firefighter, but after all my treatment, that just wasn't possible. I decided that helping those who help others would be a wonderful way to give back and have a sense of purpose in life," he explains. "My work directly supports and improves the safety and ability for first responders to take care of those in need."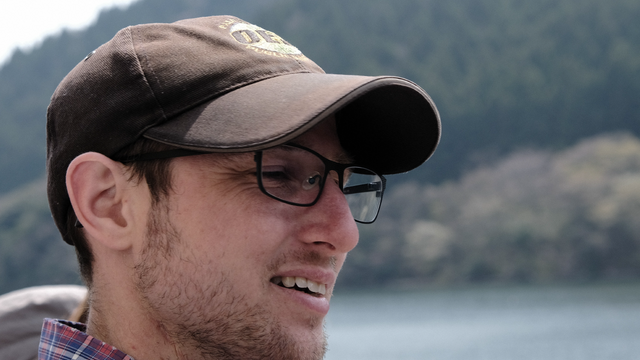 Simon says his wish was a crucial turning point in his fight against cancer. It gave him something to rally around and gave him the strength to move forward in life.
"Wishes give kids a sense of hope for the future, something to look forward to, and something to fight for," he says. "They also show that many people are happy to come together to offer strength, support, and enjoyment for one small child. Knowing all those people are rooting for you really helps you double down and fight with renewed effort."
To wish kids who are deciding what to wish for, Simon has some words of advice. "Find something that will always remain deeply embedded in your heart. Choose something unique, because Make-A-Wish has an unequalled ability to put together a once in a lifetime experience that can't be emulated" he says. "It will stay with you and deeply positively affect you for life."
Now more than ever, the world needs the hope of a wish come true. Please donate today and shine a light of hope for wish kids like Simon.