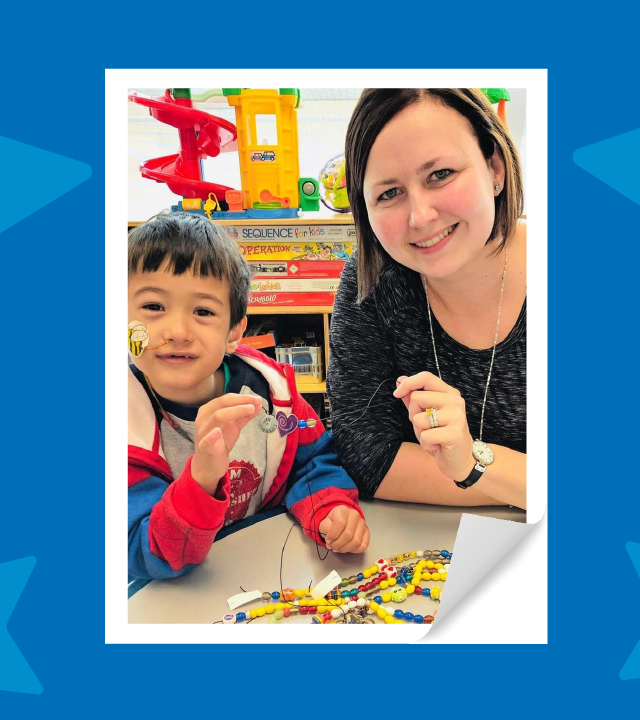 Referral Spotlight: Wendy Celaya
Referring every eligible child that walks through her door
Every life-changing wish begins with a referral, and Make-A-Wish relies on caring individuals to help children with critical illnesses access the power of a wish.
While referrals can come from parents, family members, or even the children themselves, they most often come from within the medical community. Doctors, nurses, child-life specialists, and  social workers all play a crucial role in our mission—with their support, we are able to get closer to our goal of granting the wish for every eligible child.
As a child-life specialist at Kaiser Permanente Santa Clara, Wendy Celaya works with critically-ill children and their families, helping them face the many challenges associated with hospitalization. Child-life specialists are essential resources for wish families in the hospital—they help children understand their medical procedures at an age-appropriate level, offer strategies for coping with their situation, and offer support and guidance to parents and siblings. Through her work at Kaiser, Celaya has been partnering with Make-A-Wish Greater Bay Area for nine years, referring more than 130 children to our chapter. She's had the unique opportunity to watch many unforgettable wish journeys come to life.
"Wendy has been a top referral source year after year, and she's extremely valued by our team and the organization as a whole," says Kelly Bohon, Senior Medical Outreach Associate at Make-A-Wish Greater Bay Area. "We know that Wendy always has Make-A-Wish top of mind when working with patients and puts her heart into everything she does. She brings a positive energy and light to everyone she works with and truly cares that every eligible patient has the opportunity to experience the life-changing impact of a wish."
Celaya believes a child's wish journey is an important part of the healing process. "We see wishes as being some of the most memorable moments in a child's treatment journey," she says. "A wish is a way to recharge, give hope, and an opportunity to get away from the day-to-day treatment grind."
The child-life specialist team at Kaiser Permanente seeks to refer every eligible child that walks through their doors, knowing that a wish can be an important milestone in each family's journey. "As a team, we know the impact a wish has, and we also feel strongly that these children deserve an opportunity to create their Make-A-Wish dream," she explains. "There is often little control a child has during their health journey, "but their wish is one thing that they get to completely own!"
A wish is a way to recharge, give hope, and an opportunity to get away from the day-to-day.
When speaking to families about wishes, Celaya has some important advice. "I always tell patients that it is a way to acknowledge and honor what you have gone through," she says. "Make your wish something that you and your family would not sit down and plan—get creative and think outside of the box."
Celaya sees that the wish process is completely stress-free for wish families, who are often already feeling quite overwhelmed with realities they're facing. "Since wishes are completely planned out for them, there is little that falls into their lap," she explains, "which is a huge plus as they are already undergoing so much."
In her role working with families, Celaya sees that a child's medical journey impacts the entire family, but so does a wish.
"One thing that we love most about Make-A-Wish is that whatever a wish experience is, it always incorporates the whole family," she says. "It is important for parents and siblings to feel a part of it, as they too feel the effects of treatment. To be together as a family doing something out of the norm is a huge plus for our families."
For her part, Celaya works to spread awareness about Make-A-Wish within the medical community; she sees that some children who would qualify for wishes are not being referred. "I think that all medical professionals who work with chronically ill children should be aware of Make-A-Wish," she says. "It should be a well-known tool that any medical professional could use to connect a qualifying family to a life-changing experience."