I wish to have a puppy
Jonny
5
leukemia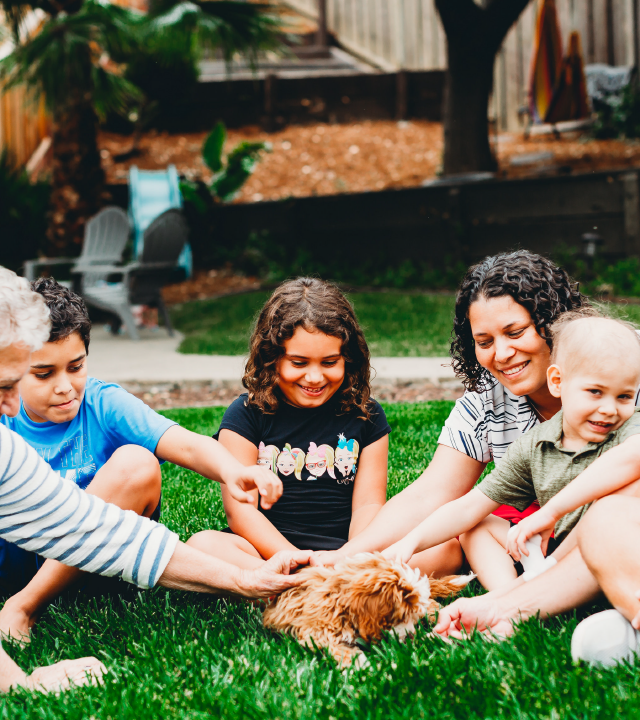 Jonny's new puppy brings him joy every day
Jonny was diagnosed with acute lymphoblastic leukemia at two years old and relapsed just seven months into his treatment.
He had to endure tough rounds of chemotherapy and radiation, a CAR-T cell study trial, and his first stem-cell transplant, all before the age of three.
Even during the toughest parts of his treatment, Jonny's inquisitive personality shined through. Because he was diagnosed at such a young age, routines of hospitalization always felt normal to Jonny. In fact, he found it all pretty fascinating.
Jonny became active participant in his care, even giving himself his medications through his feeding tube, and quickly became something of an expert on his medications. "At three years old, he knew the names of all his medications," says his mother, Jenny. "His doctors all got a kick out if that! He could pronounce medications other people can't."
Unfortunately, Jonny's first stem-cell transplant resulted in a number of uncomfortable side effects that affected his stomach, lungs, and skin. "It was a painful time for him," says Jenny.
And then, about eight months after that transplant, Jonny relapsed yet again. With his future looking uncertain, doctors gave Jonny's parents two options. "We were faced with either comfort care, or a risky second transplant," explains Jenny.
After careful consideration, the family took the leap of faith and went ahead with Jonny's second bone marrow transplant, with his older brother Anthony stepping up as his donor. It was a scary and stressful time for the whole family, but thankfully, the transplant was successful, and Jonny didn't experience any of those painful side effects this time around.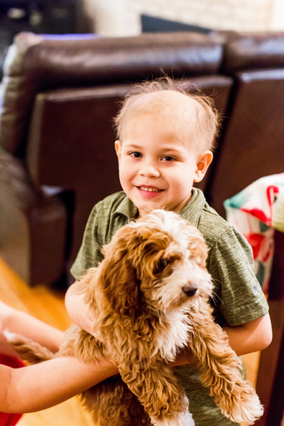 In the year and a half that has passed since Jonny's second transplant, his health has improved immensely. And despite having gone through some incredibly tough times, Jenny says that the family is acutely aware of how lucky they are—they know that not all children win this battle with cancer. "We have lost some friends on this journey already, which is heartbreaking," she explains. "It has taught us to enjoy today because it is all we are guaranteed."
Jonny was first interviewed for a wish just before his second relapse, but everything had to be put on hold during that scary time. Thankfully, his wish was able to come true at a time when he and his family crucially needed something to pick up their spirits.
Due to his compromised immune system, Jonny needs to stay isolated—during the ongoing pandemic this is even more crucial. Jonny, his brother Anthony, and their sister Savina have been asking for a puppy for years. This summer, with all the time spent at home, they became especially set on the idea. That's how Jonny dreamed up his wish to have a puppy to keep him and his siblings company while sheltering in place.
Excited and looking forward to welcoming their new family member home, Jonny and his siblings began to study up on how to train a puppy. They weren't sure how long it would take for the wish to come true, but they were certain it would be worth the wait.
In the months and weeks leading up to Jonny's wish day, his parents and wish planners kept a huge secret: Make-A-Wish staff were working with a breeder to select a beautiful cavapoo puppy named Daisy and arranging for her travel and delivery.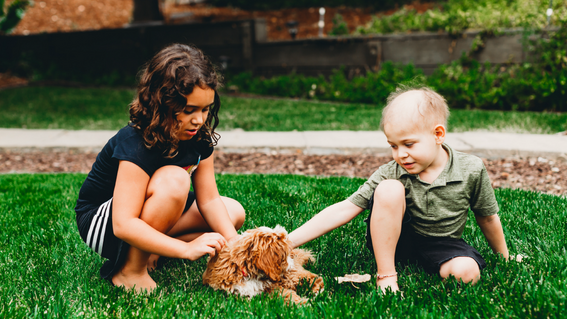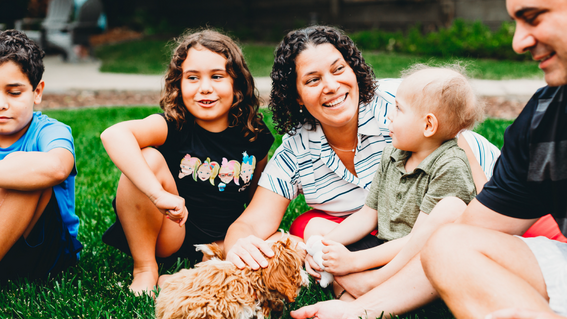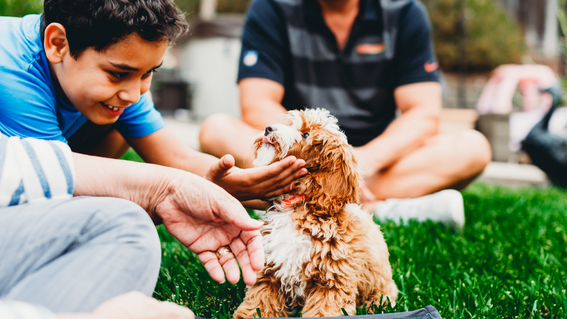 On one warm September day, Jonny's wish team arrived at Jonny's home with Daisy, just as he and his siblings happened to be inside the house, playing "puppy."
"I let the wish team in the side gate, and they hid around the side of the house," says Jenny. "I then called all the kids out to the yard, and it was a beautiful moment! Daisy was running around the yard with the kids chasing her."
In that moment, they all gained a new family member. "We were all a little teary eyed watching her run around and explore her new home," Jenny says. "We all felt so joyful because our family was finally complete. Daisy has been what they have longed for."
Jenny says that Jonny's happy wish day helped shine a bright light on a dark and painful battle against an awful illness. "Childhood cancer is such a hard thing to go through, both for the child and the whole family," she explains. "Make-A-Wish brings hope, joy, smiles, and positivity. They bring priceless memories to the family."
We all felt so joyful because our family was finally complete.
Jonny's mother, Jenny
Daisy is settling in at well with her new family and is already bonding with Jonny and his siblings. "She brings us joy every day," says Jenny. "There's nothing like watching your child smile and cuddle his puppy after everything he has been through."
While Jonny's cancer is currently in remission, he remains high-risk to relapse again. To monitor his health, Jonny receives a bone marrow biopsy and lumbar punctures every six weeks. These treatments require Jonny to be put under sedation, which leave him feeling poorly. "The sedation usually makes him a little off that whole day," explains Jenny.
But now, Jonny has Daisy to come home to after those tough days. "The first thing he did when he got home from his last sedation was pick up his puppy Daisy and cuddle and kiss her," says Jenny. Jonny finally has the perfect friend to provide him comfort when he needs it most.
A wish brings hope back into a child's life. And for a child fighting cancer, hope is essential. These children need you. Will you donate today and help more children like Jonny replace fear today with hope for tomorrow?