I wish to meet Sarah McLachlan
Imani, wish granted in 2001
cancer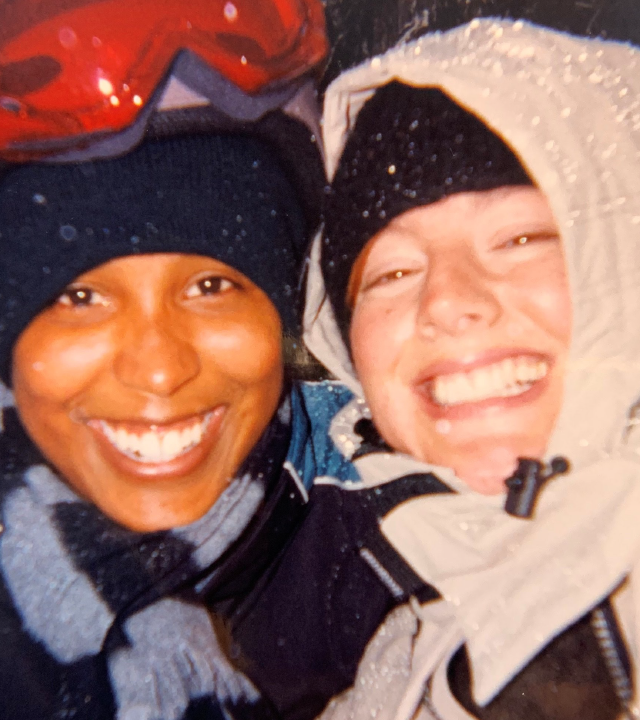 Forty-five days before her high school graduation, Imani was told by doctors that she had six months to live.
It was 2000 and the 17-year-old Bay Area native was enjoying music with her friends and thinking about college. One day at school, she suddenly began to feel exhausted. The next morning, she woke up incredibly dizzy and, to her shock, the right side of her face was completely numb.
The diagnosis was a brainstem glioma, an inoperable brain tumor. Imani was prescribed six weeks of radiation, but since there was no effective chemotherapy treatment for her tumor, the prognosis was bleak. "I went home, and was told to prepare to die," she says.
Imani had trouble coming to grips with her new reality. "It's very hard for a seventeen-year-old to imagine their own mortality" she says. "Being sick was frightening, devastating, and confusing."
She worried constantly about the loss her family would feel. "How are my parents going to be? How are my sisters going to make it? How is this going to affect the community that I belong to?" she recalls thinking.
Amidst the blur of emotions and treatment, one doctor stands out in Imani's memory—Dr. Paul Fisher. In 1997, Dr. Fisher started the pediatric brain tumor program at Lucile Packard Children's Hospital at Stanford. He's currently the chief of the Division of Child Neurology at Stanford and serves on Make-A-Wish Greater Bay Area's medical advisory council.
"Dr. Fisher was the first doctor I met who had anything positive to say about my outlook," Imani explains. "He was the first one to encourage me to go and spend my time how I wanted rather than just waiting around to die."
Imani chose to continue with her plans to attend college, despite suggestions from friends to stay with her family and enjoy the time she had left. "It was something that I had worked really hard on," she says. "It was something that I wanted to experience whether or not I made it to graduation day."
Imani's wish was to meet her favorite singer/songwriter, Sarah McLachlan, who she considered the person who had written the soundtrack of her life all through high school. McLachlan's music was there for every budding romance, every searing heartbreak, and every sad goodbye with a close friend. "Her songwriting in particular really resonated with me," she says. "It was so relatable—the love, angst, and longing."
At the time, Imani considered the wish to be an end-of-life gift to herself. "To me, it just felt like one of the most tremendous gifts I could receive as I was leaving this world," she says.
When she learned that Sarah McLachlan wanted to meet her, Imani says "it was pure joy during one of the darkest times in my life." She recalls receiving flowers with the announcement, and nearly ripping the card to pieces because she was squeezing it so hard with excitement.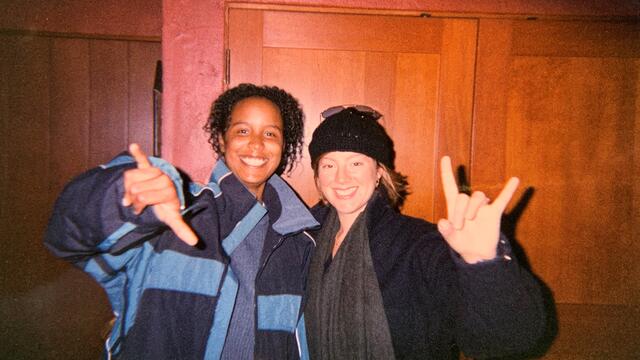 The trip to Vancouver to meet McLachlan exceeded even her highest expectations. Joined by her childhood best friend, Matt, Imani had the trip of a lifetime exploring the city and spending time with her favorite singer. "I met her family, we went snowboarding together, she let me play her piano," says Imani.
The experience was transformative and life-affirming. "My wish made me feel like maybe I could touch the stars," Imani explains. "It was just a light. Sarah is the kindest, most generous person."
Meeting McLachlan gave Imani hope. "The wish experience changed my life completely," she says. "I walked away feeling like nothing was impossible. I started to see the world that I was living in in a different way."
Armed with hope, love, and a new perspective, Imani set out to live life to the fullest, for whatever time she had left. Thankfully, that turned out to be much, much longer than the doctors predicted back in 2000. In fact, this week she's celebrating 20 years of survival against cancer.
Thanks to Dr. Fisher's encouragement, Imani became the first member of her father's side of the family to graduate from college. Although she faces some neurological problems caused by the amount of radiation she received, today Imani is healthy and happy. She currently lives in Bernal Heights, San Francisco, with her wife and their dog, where they enjoy camping and kayaking on the Bay.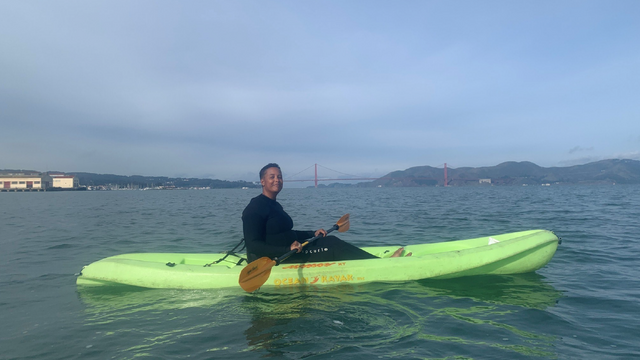 Imani is also celebrating almost 20 years since her wish to meet Sarah McLachlan came true. "I was given an additional gift," she says of her ongoing friendship with the singer. "It has been remarkable, and I'm proud and honored to be able to call her a friend today."
Imani sees the support of Dr. Fisher and her wish experience as key turning points in her journey. "I'm looking at twenty years of survival," she says, "and hope and love were the foundation for my survival."
Make-A-Wish provided Imani with a sense of possibility at a time when she had very little hope to go on. "I didn't see much of a future," she says. "They helped me believe that the world was a more beautiful and generous place that I had previously believed, and that was something worth fighting for."
"Imani's wish will always remain as vivid and inspiring to me as it was twenty years ago," says Dr. Fisher. "I will never forget how animated and smiling she was recapping her over-the-top excitement. I am convinced to this day that this wish turned her life around to find hope and carry on.  Now she is a star and gift to us all."
To celebrate her 20 years of survival, Imani is fundraising with Make-A-Wish Greater Bay Area as a Wish Hero. "I wanted to have the opportunity to give back to an organization that has given me so much," she explains. "It's a part of my celebration, it's a part of showing gratitude, and it's a part of how I make the most of this milestone in my life."
Imani says that her fundraiser feels even more important right now during the COVID-19 global pandemic. "During this time where a lot of people are struggling, I know that cancer doesn't take a break," she says. "I know that there are still sick kids out there that need hope and who are fighting for their lives. It's important to not forget about them."
"We need to fundraise now," she says, "so that one day, when all get to leave our houses and embrace on another again, all of these wishes that have been on hold can come true."
Now more than ever, the world needs the hope of a wish come true. Donate today and help bring the transformational power of a wish to all who need it.