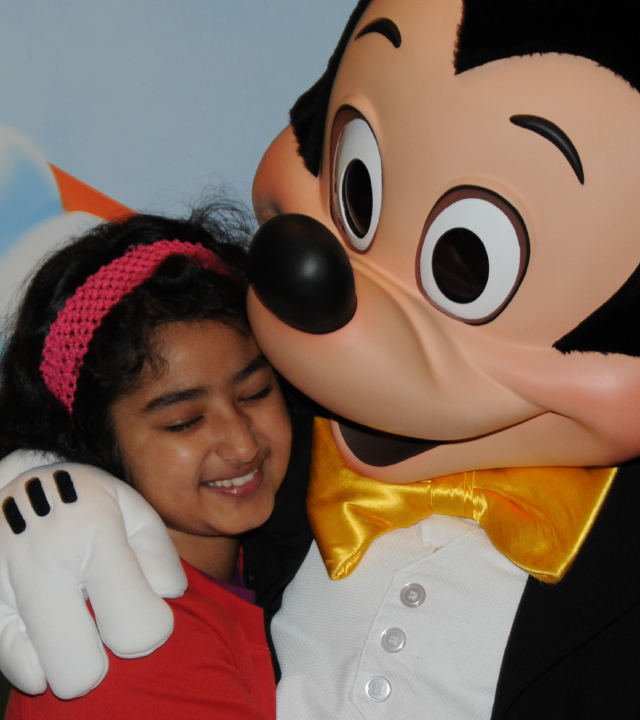 Mahek looks back at her wish
Mahek looks back at her wish
In 2012, Mahek was granted her wish to go to Disney World. She and her family stayed at Give Kids the World Village, a special resort for families who are visiting Orlando, Florida through Make-a-Wish. Now a healthy 16-year-old, Mahek reflects on her wish experience and its impact.
I was just about to turn 7 years old when I was diagnosed with leukemia. From the moment my doctors broke the news, it was all a wild ride of hospital appointments, chemotherapy, and various other procedures for two and a half years. However, during that time, I got to meet new people and experience amazing things I otherwise wouldn't have been able to, one of them being granted a wish by Make-A-Wish.
I was about 9 years old when my wish was granted and I can still remember the moment when Make-A-Wish called me and asked me about my top three wishes. I decided my wish was to go to Disney World. The entire process from start to finish was memorable, from the moment I was told I'd be granted my wish, to the time my family and I spent at the Give Kids The World Village, to the time my wish journey ended. Make-A-Wish has impacted my life in such a positive way because I still smile thinking about how I felt being granted my wish and spending time at the village and Disney World.
When I look back on my wish today, I also see what the volunteers who put in countless hours to make my wish possible got out of it, since I am on the Make-A-Wish Youth Board now. I get to see what granting a wish is like, and I find it all the more special to know how children feel when they're given the chance to ask for anything in their lives while battling critical illnesses. Being granted a wish is such a hard feeling to describe not only because there are so many aspects to it, but because it's so overwhelmingly beautiful to be the recipient of a stranger's love and kindness.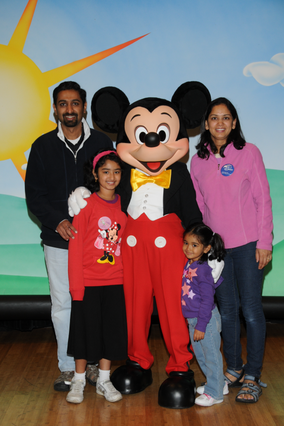 My favorite memory of Make-A-Wish was spending time at the Give Kids The World Village. Even though my wish was to go to Disney World, I had no idea my family and I would be staying at such an amazing place that truly instills hope within everyone who steps foot there. The village was a fairytale world to my 9-year-old self because being able to get unlimited ice-creams, carousel rides, face painting, spa treatment, and mini-golf all for free, as many times as I wanted, was a dream come true. The pure joy and excitement I felt during the whole time will stick with me forever.
It was also nice for my family because they too got a break from all the hospital visits and having to constantly worry about my health. Out of those two and a half years, this one week was the time that we were all at our happiest and most relaxed. What I still find surprising is that someone is willing to put in countless hours to give children the time of their lives. It's a wholesome experience like no other to be able to go to a place where you are showered with nothing but hope and happiness from everyone around you.
I would like people to know that Make-A-Wish goes above and beyond to make the wish experience as memorable as possible. They meticulously think about every single aspect of the wish, from how to make transportation special (I got to ride in a limo to the airport and sit in the cockpit of the plane to take a picture with the pilot!), to how to make the stay as comfortable as can be.
The most important aspect of my Make-A-Wish experience I would like people to know about is that the volunteers at the organization enjoy what they do with a passion. Knowing that you—the wish family, are being taken care of by people who genuinely want to help you is truly incredible.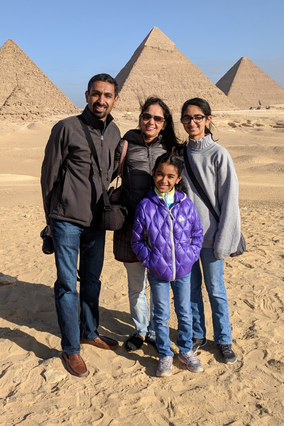 Now, I am 16 years old. It has been about seven years since I was cured and granted my wish. I go back to the hospital to get annual checkups, but besides that, I'm just like any other high schooler who wants to learn how to drive as soon as possible and hang out with friends whenever I can. I'm even interested in a future as either a doctor or a cancer researcher in order to find ways to stop cancer from taking over so many innocent lives and stealing so many innocent childhoods.
I personally believe that I can't compare what my life would be like without those rough years in between when I was supposed to be playing outside and climbing trees like any other 8-year-old, because that's not the life I lived. I do know for sure that cancer had an impact on me, both negative and positive, but as the years have gone by only the positive effects have stuck. I've become the person I am due to the relationships I made in the hospital, and I've found a love for volunteering with Make-A-Wish due to how pivotal a role the organization played in my life.
Some of my hobbies now include photography, painting, cooking, and traveling. My family and I had the chance of a lifetime to go to Egypt just over a year and a half ago! However, as exciting as these times sound, what's more important is that my hair grew back stronger than ever, and that I, myself, came back stronger than ever before.
The pure joy and excitement I felt during the whole time will stick with me forever.
Mahek
I think that while wishes are important for the wish kid, they are also just as important for the wish families. When my family was able to just enjoy the time as a family together without having to worry about hospital visits, a huge weight was lifted off us. Even though this only happened for a short period of time, any amount of time that we got to spend like a normal family without that huge burden was special and helped smooth the road to recovery infinitely.
We were given hope and happiness, and I honestly believe that the effects that Make-A-Wish had on my family contributed significantly to the healing process. I was lucky enough to be granted a wish by an organization that has, over the years, become such an important part of my life. The whole wish experience I was granted is something that my family and I will continue to cherish and be grateful for always.