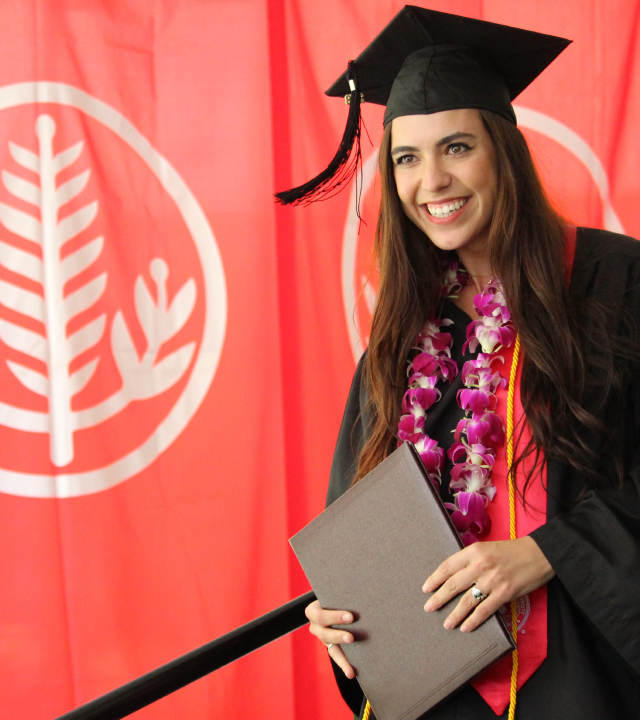 Francesca's wish inspired her Stanford University senior capstone project
Francesca's wish inspired her Stanford University senior capstone project
I was 15 years old when I was initially diagnosed with metastatic thyroid cancer, and like all wish children, I was far too young to be given that burden. Just before I started radiation, my doctor informed me that I was eligible for a wish.
I will never forget how excited I was that day–regardless of what lay ahead–nor the months I spent in treatment daydreaming of my wish.
My wish was to travel to Paris with my family, and then backpack around Europe with my father, which had been something we always dreamed of doing together. Those few weeks will forever be some of the best weeks of my life; I watched the Eiffel Tower twinkle at midnight, went cliff jumping in the Mediterranean off the coast of Monaco, and ate tapas in the plazas of Barcelona.
For my Stanford University senior capstone project, I wanted to create a mural that paid tribute to wish children's journeys and to celebrate the magic of Make-A-Wish. With lots of help from the spectacular Beth Nolan, former program director for Make-A-Wish Greater Bay Area, I was able to host 21 wish children and their families for two art parties.
Each child was asked to paint their favorite memory from their wish on a ceramic tile, which would be compiled into one final art piece. Each tile features the name of the child who painted it, their age, diagnosis, and most importantly, what they wished for.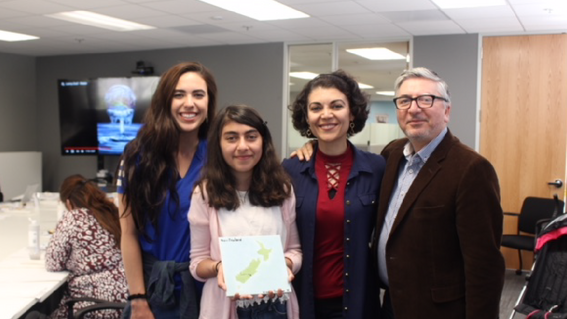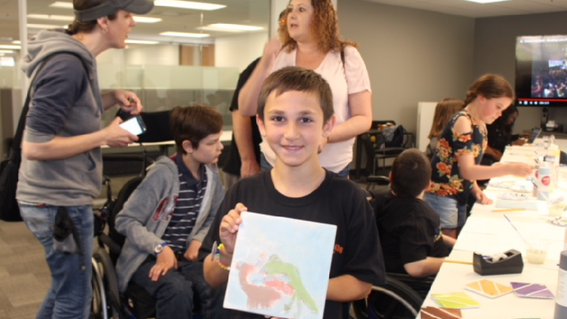 A tile, created by a wish family, reads "Make-A-Wish Transforms Lives" and serves as a beautiful centerpiece. If you ever find yourself at the Make-A-Wish Greater Bay Area offices, you can find this mural in the dedicated wish lounge. Importantly, this is where the mural can remind all volunteers and donors of the impact their work has on children's lives. 
This project will forever be my proudest accomplishment, I would like to thank all of the children and their families for welcoming me so warmly and for helping to complete the art piece. I never imagined how impactful working with the children and families would be, nor how beautiful the final mural would be.
While I am still battling cancer almost nine years after my initial diagnosis, I have done everything in my power to not let it control my life. I now have a degree in Molecular, Cell and Developmental Biology and am completing my master's degree in Biology at Stanford University. My ultimate goal is to become a pediatric oncologist and my current research focuses on developing new targeted cancer therapies at Stanford Hospital.
As for my work with Make-A-Wish, I have only just begun. I have been volunteering there since I was 16 years old and I plan to continue volunteering there indefinitely! The experience I share with these children goes beyond what I can explain in words and I consider all of them family. Above all, I am incredibly proud to be navigating life beside them.
Cancer changed my life, and I have come to realize that it was undoubtedly for the better. While no one can say that they are happy to have battled cancer, I am eternally grateful for how the journey shaped me into the person I am today. It made me humble, resilient, courageous, and—most importantly—it gave me passion: a passion to pursue a career in medicine despite how challenging achieving that goal may be, a passion to help children, and a passion to enjoy life.
I am eternally grateful for how the journey shaped me into the person I am today. It made me humble, resilient, courageous, and—most importantly—it gave me passion.
Francesca