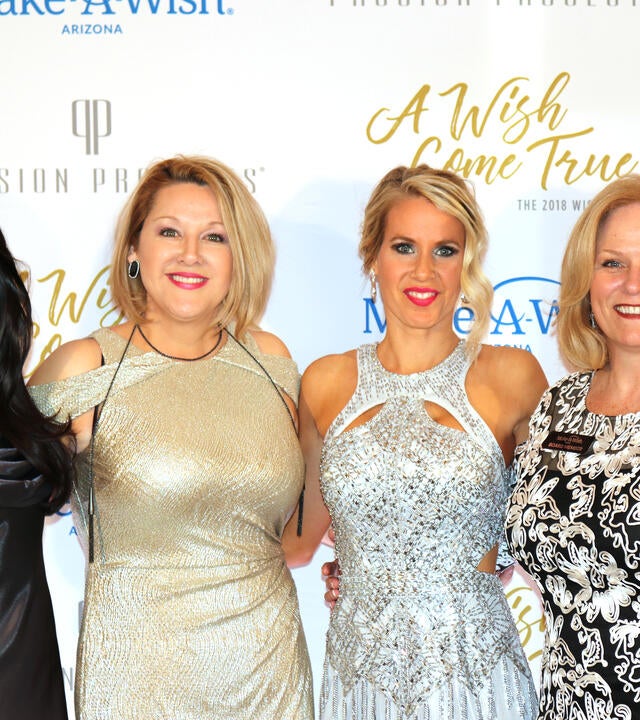 Wish Hero Helen Johnson shares the long-term impact of a wish

 
Helen Johnson has been a member of the Make-A-Wish Arizona Board of Directors for more than five years, and her dedication to the organization has advanced not only fundraising, but also wish granting during her tenure.
"I was introduced to Make-A-Wish Arizona by a colleague who was a previous Board Member and I was so inspired by the strength and courage of wish kids and their families," said Helen, who is the Senior Vice President and Chief Financial Officer for Insight, North America. "I wanted to help because wish kids and their families are members of our community and we need to take care of each other."
Over the past few years, Helen has had the opportunity to meet many children and see the impact of a wish first-hand. Her role at Insight has allowed her to help with computer and technical wishes, while also encouraging her company to fundraise for all kinds of wishes with special sales campaigns.
"I know we are making a difference whenever I talk with kids who have experienced a wish," she said. "A wish allows them to focus on family and gives them something to get excited about that's bringing them joy in an otherwise tough time."
In 2020, Helen was the top fundraiser during a special online Wish Heroes campaign to support the mission during a time when hope is crucial for wish kids and their families.
Helen believes that a wish can benefit a child long after it's granted, empowering them to give back because of their personal experience.
"I've become more aware of opportunities to support charitable programs in our community since I've connected with Make-A-Wish and, in the long run, I think receiving a wish will inspire kids to help others in their community or be part of a cause that's meaningful to them," she said. 
This idea that a wish helps not just one child but creates a ripple effect for every future interaction is something Helen has experienced in her own life. 
"I have been actively engaging my husband, son, friends and neighbors in my initiatives after hearing kids' stories and I love how Make-A-Wish has inspired different ways of thinking for all of us," she said.
"I am so amazed at how generous people are, giving their time, their financial support and their hearts to this mission," she continued. "They show up every day to bring hope and joy to Arizona kids.