Honors & Awards
Make-A-Wish Arizona, the founding chapter of the international wish granting organization, is proud to be recognized for numerous charity and community awards.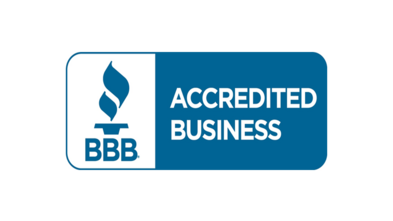 The Better Business Bureau 
BBB sees trust as a function of two primary factors – integrity and performance. Integrity includes respect, ethics and intent. Performance speaks to a business's track record of delivering results in accordance with BBB standards and/or addressing customer concerns in a timely, satisfactory manner. 
BBB ensures that high standards for trust are set and maintained. We exist so consumers and businesses alike have an unbiased source to guide them on matters of trust. We provide educational information and expert advice that is free of charge and easily accessible. 
BBB Accreditation is an honor – and not every business is eligible. Businesses that meet our high standards are invited to join BBB. Businesses deemed to meet Accreditation Standards are presented to the BBB's Board for review and acceptance as a BBB Accredited Business. All BBB accredited businesses have agreed to live up to our Standards for Trust, a comprehensive set of best practices for how businesses should treat the public in a fair and honest manner.  
BBB does not compare businesses against each other but rather evaluates businesses against our standards – and our standards clearly speak to the character and competence of an organization. BBB is the resource to turn to for objective, unbiased information on businesses. Our network of BBBs allows us to monitor and take action on thousands of business issues affecting consumers at any given time. 
About BBB 
BBB's mission is to be the leader in advancing marketplace trust. BBB is your key and most reliable adviser and most objective expert on the topic of trust in the marketplace. 
3-Star Charity: Charity Navigator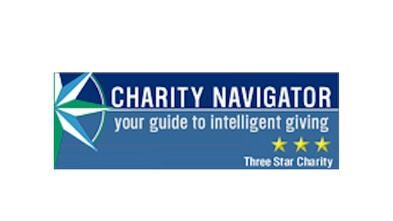 Charity Navigator 
Our sound fiscal management practices and commitment to accountability and transparency have earned Make-A-Wish Arizona the distinction as a "3-Star Charity" from Charity Navigator, America's largest independent charity evaluator.  
Since 2002, using objective, data-driven analysis, Charity Navigator award fiscally responsible organizations a 3-star rating. In 2011, Charity Navigator added 17 metrics, focused on governance and ethical practices as well as measures of openness, to its ratings methodology.  These "Accountability & Transparency" metrics, which account for 50 percent of a charity's overall rating, reveal which charities have "best practices" that minimize the chance of unethical activities and whether they freely share basic information about their organization with their donors and other stakeholders.  
Make-A-Wish Arizona supporters should feel confident that their hard-earned dollars are being used efficiently and responsibly with this distinction.  
About Charity Navigator 
Charity Navigator, www.charitynavigator.org, is the largest charity evaluator in America and its website attracts more visitors than all other charity rating groups combined. The organization helps guide intelligent giving by evaluating the Financial Health and Accountability & Transparency of more than 8,000 charities. Charity Navigator accepts no advertising or donations from the organizations it evaluates, ensuring unbiased evaluations, nor does it charge the public for this trusted data. As a result, Charity Navigator, a 501 (c) (3) public charity itself, depends on support from individuals, corporations and foundations that believe it provides a much-needed service to America's charitable givers. 
Arizona: Best Places to Work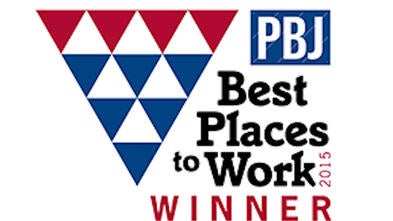 Phoenix Business Journal: Best Places to Work 
Make-A-Wish Arizona is honored to be recognized for the special way they treat their employees. Quantum Workplace of Nebraska surveyed employees of all participating companies and ranked the lists based on the survey responses.  
Companies ranging in size from fewer than a dozen workers to more than 2,000 are honored and Make-A-Wish Arizona has received an award for Best Places to Work annually since 2014. The complete Best Places to Work rankings are published by the Phoenix Business Journal. 
About the Phoenix Business Journal 
The Business Journals are the premier media solutions platform for companies strategically targeting business decision makers. We deliver a total business audience of over 10 million people via our 42 websites, 64 publications and over 700 annual industry leading events. Our media products provide comprehensive coverage of business news from a local, regional and national perspective. We have more people, publications and websites covering our nation's business than any other business media organization. 
Top Companies to Work for in Arizona 
Best Companies AZ: 100 Best Arizona Companies 
They're the ones you read about because of all the good they accomplish. The innovations. The community service. The fun activities. They are major, established multinational brands – They are diverse in many ways, but they all have made the commitment to be outstanding. 
In order to highlight the outstanding characteristics of the 100 Best, we've divided them into six categories. Make-A-Wish Arizona has secured Top Company ranking annually since 2017, through building relationships with employees, customers, and in the community, to show how much they care. 
About Best Companies AZ 
BestCompaniesAZ identifies, develops and promotes the best companies in Arizona. We do this through Human Resource Consulting, Marketing/Branding, and Publicity.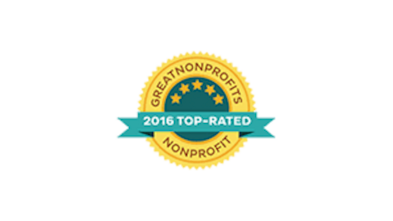 GreatNonprofits 
Make-A-Wish Arizona has been honored with a prestigious Top-Rated Award by GreatNonprofits, the leading provider of user reviews about nonprofit organizations. 
Being on the Top-Rated list gives donors and volunteers more confidence that this is a credible organization. The reviews by volunteers, clients and other donors show the on-the-ground results of this nonprofit. This award is a form of recognition by the community. 
About GreatNonprofits 
GreatNonprofits is the leading site for donors and volunteers to find reviews and ratings of nonprofits. Reviews on the site influence 30 million donation decisions a year. Visit www.greatnonprofits.org for more information. 
Our Privacy Policy
Make-A-Wish Foundation® of America ("Make-A-Wish") respects the privacy interests and preferences of our website visitors. We are committed to full transparency in outlining what information we collect about visitors, how it is used and how you can opt-out of those programs if you so choose.