I wish to have a treehouse
Teagan
7
leukemia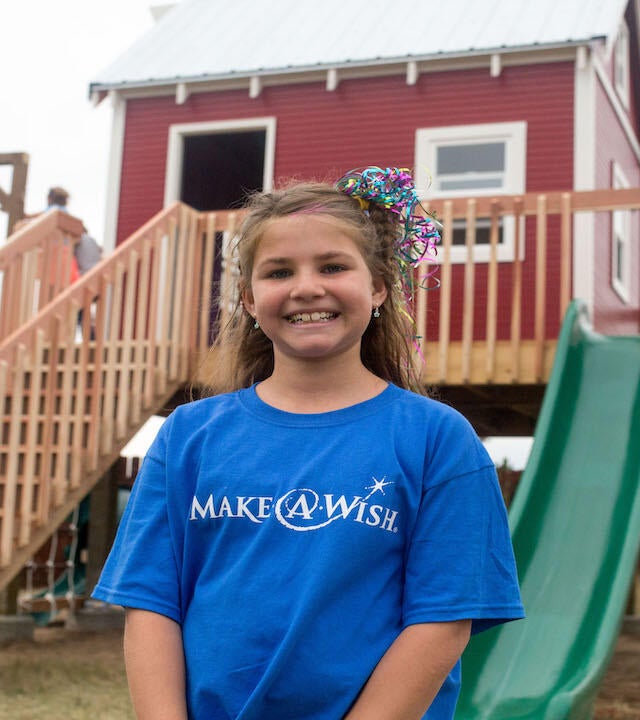 Eight year old Teagan from Cheyenne, Wyoming likes playing tag, eating mac n' cheese and listening to Kids Bop. When she was diagnosed with leukemia in 2015 her world became less about playing tag and more about hospital appoints. 
During her time in treatment Teagan missed school and her friends and the playground equipment she used to play on. 
When Teagan was ready for her wish, she knew exactly what she wanted. As an avid viewer of treehouse and tiny home television shows, she frequently flipped the channels to these programs. In that time watching treehouse shows, a dream was born. When thinking about her wish Teagan imagined a place all hers, a place where she could continue with one of the most important tasks of life - just being a kid. As she explored her ideas, she kept coming back to one. A wish for a treehouse of her own.  
I wanted Teagan to see that there were people out there that cared enough to do something for her.
Teagan's Mom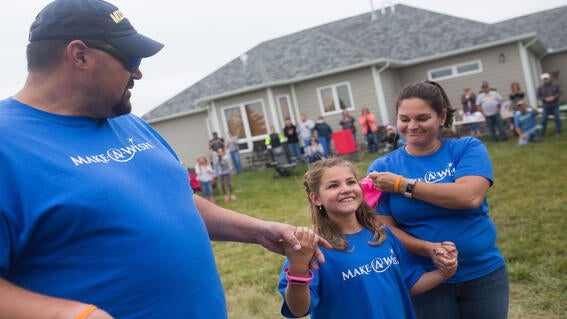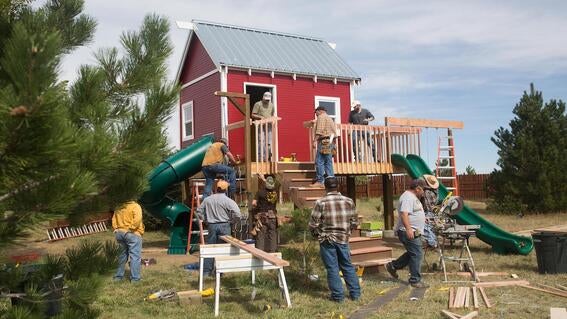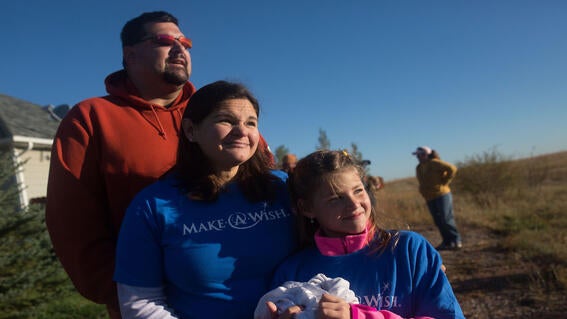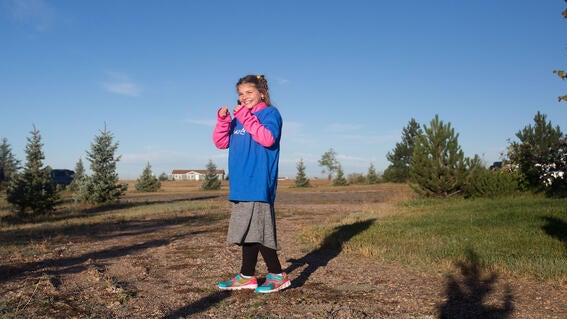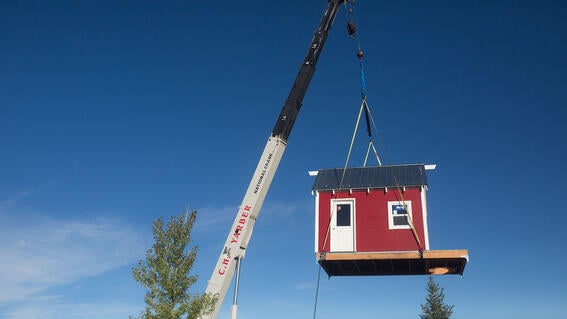 With the smattering of pine trees and smaller foliage dotting Teagan's backyard, a plan was put in place to construct the seven foot tall structure Teagan had been dreaming of. Seven feet tall would mean that her dad can comfortably swing alongside her, an important aspect in the planning process. Cheyenne architect Jeremy Tuck designed the treehouse with Teagan's specifications in mind. Local contractors Paul Frauendienst and Larry Fodor assembled volunteers and managed the construction effort with the help of members from the Wyoming Young Contractors Association and the local contractor's association. 
On the morning her wish was granted, in the distance one could make out a faint rotation of lights. As the lights drew closer Teagan realized that law enforcement, the Wyoming Highway Patrol, was escorted the most precious cargo from Capital Lumber in downtown Cheyenne. On top of a large flatbed trailer stood the body of a treehouse, soon to come to fruition. The treehouse boasted a sturdy frame and a brand new bright red coat of paint and the inside held even more surprises.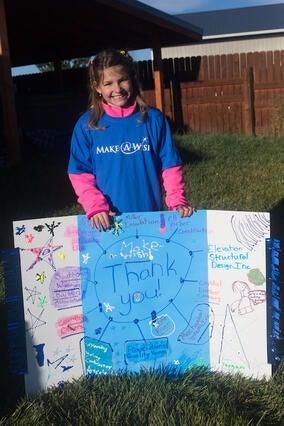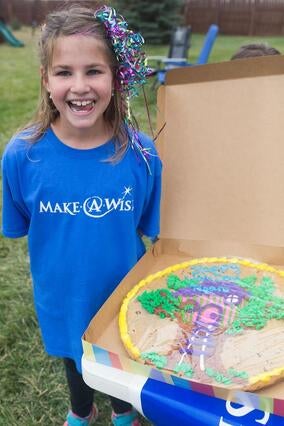 The work began as swiftly as the treehouse's arrival and Teagan watched from a lawn chair in her backyard as the treehouse was hoisted by crane onto the cemented pylons below, a strong foundation donated by Knife River. A wish was on its way to being granted.
In an effort to not spoil the surprise of the finished treehouse, Teagan and her family retreated indoors as the hum of 30 volunteers brought the workspace to life. The group worked to install the two green slides, wrap-around deck, monkey bars, rope ladder, pulley bucket and more. In the early afternoon a fully constructed treehouse had materialized in Teagan's backyard while she wait inside. Her friends had assembled for an afternoon of playing and soon, the unveiling of the treehouse. When the finished treehouse was ready for her Teagan walked hand and hand with her parents outside donning a hot pink "cancer sucks" blind fold for the big reveal. The blindfold was removed and Teagan stood in awe of the very treehouse she had dreamed of.
For Teagan's parents, the thought of her wish coming true was an incredibly special gift from a group of strangers turned friends. "I wanted Teagan to see that there were people out there that cared enough to do something for her," said Teagan's mom. The smiles on Teagan's face as her and her friends descended upon the treehouse said it all. After dreaming and hoping and flipping through treehouse television shows, Teagan's wish for a space all her own was granted.