Welcome to The Wishing Place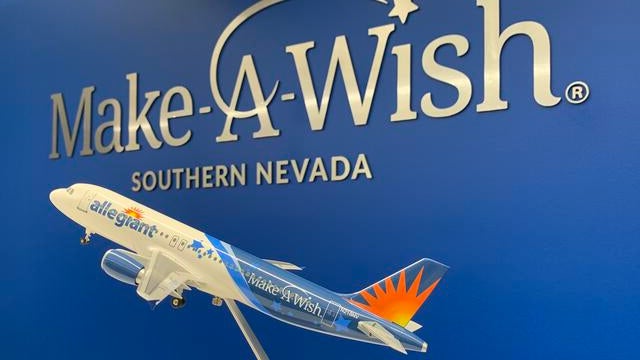 When wish kids walk into The Wishing Place, they enter a space where anything is possible. The Wishing Place is a sanctuary where they leave their worries about their critical illness at the door and are encouraged to act, play, and dream as a carefree kid. This is where they can dig deep inside themselves and figure out where they want to go, what they want to have, who they want to be, or who they want to meet.  
In early 2017, Make-A-Wish® Southern Nevada moved into its new home on the Allegiant Campus which embodies our mission to create life-changing wishes for children with critical illnesses. The Wishing Place is a labor of love and exemplifies the transformational power when community partners unite.  
Allegiant Helps Hope Soar
In 2016, long-time Make-A-Wish supporter and current Board Chair, Jon Wolfe, was the man with an idea: national Make-A-Wish partner and Las Vegas-based Allegiant had recently moved into its Summerlin campus, and an extra building was not in use. 
After initial discussions, it was soon wheels up: Allegiant generously donated a 7,000 square foot office building to Make-A-Wish Southern Nevada. Allegiant has been a part of the Make-A-Wish family nationally for years, having provided flights to wish destinations, raised funds through the sale of Wingz Kids Snack Packs in flight, and sponsored Walk For Wishes® events across the country. 
"Our partnership with Make-A-Wish, supporting the incredible work they do, brings a great sense of pride to our team – throughout the Allegiant network, and especially here in the
Maurice J. Gallagher, Jr.
Chairman and CEO, Allegiant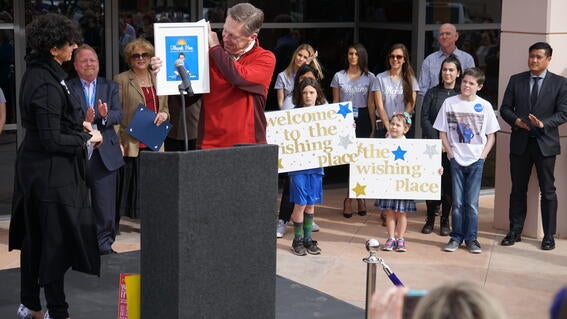 The Wishing Place opening day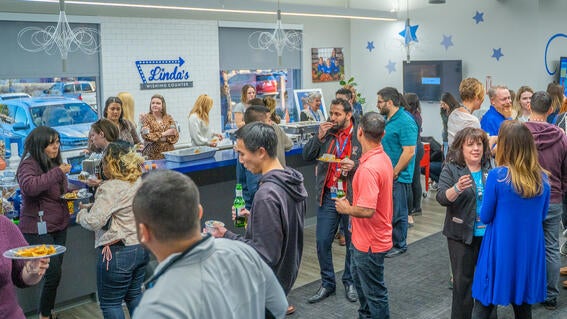 Allegiant & Make-A-Wish Happy Hour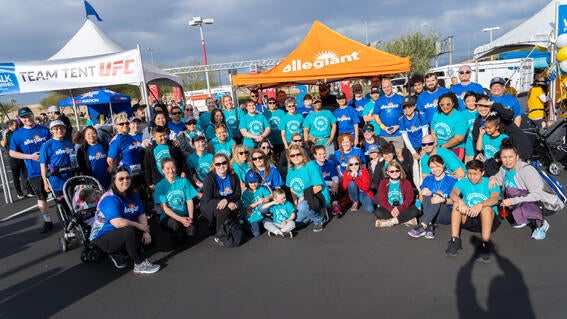 Team Allegiant, presenting sponsor for the 2020 Walk For Wishes