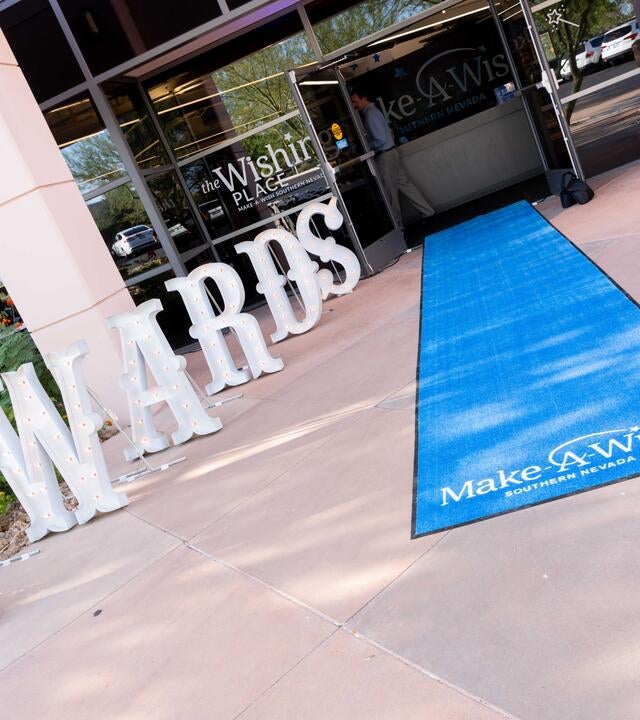 VIV Awards Honors Volunteers who make Wishes Come True!
On August 24th, Make-A-Wish Southern Nevada hosted a night of food, fun, and giveaways at The Wishing Place to honor the dedicated volunteers who give their time and talents to transform lives, one wish at a time. 
The VIV - Very Important Volunteer - Awards, presented by Southwest Medical, recognized the volunteers who made a difference this year, collectively giving more than 4,000 volunteer hours, a priceless contribution.  
Congratulations to all the nominees and our 2019 VIV Award Winners! 
Junior Volunteer of the Year 
Veronika Avagyan 
Elli Deibert 
Jenifer Do 
Celina Guarino 
Reese Rivera 
Lauren Tomita 
Office Volunteer of the Year 
Sue Barone 
Stephanie Driscoll 
Dave Pomeroy 
Valjean Tyndall 
Wish Story Writer of the Year 
Elle Gaensslen 
Michelle Holstein 
Sky McClain 
Jennifer Minagil 
Penny Redlin 
Special Wish Projects/Unique Assignments 
Nguyenchau Dinh 
Stephanie Driscoll 
Jimmy Gentry (tie) 
James Pohl (tie) 
Rose Smith 
Michelle Wong 
Best Volunteer in a Pinch 
John Braschi 
Cheryl Hartfield 
Joe Lamberger 
Pat Zozaya 
Giving It Back Award 
Serena Everest 
Veronica Beauchamp 
Hispanic Outreach Award 
Liliana Bruscia 
Jackie Corrales 
Edgar Velazquez 
Pat Zozaya 
Best Volunteer Partnership/Team 
Shahn Douglas & Justin Cohen 
Tom & Kristina Facer 
Pat & Dave Revzin 
Outstanding Volunteer Fundraiser 
Betty Evans 
Brent Lessing 
Wish Design Superstar 
Angela Fitting 
Jimmy Gentry 
Wish Discovery Volunteer of the Year 
Sue Barone 
Jill Gilliam 
Andrea Hadhazy 
Lynn Verniero 
Volunteer of the Year 
Norma Ellis 
Angela Fitting 
Jimmy Gentry 
Jill Gilliam 
Lynn Verniero
Thank you to all our community partners who made this such a special evening! 
Southwest Medical, presenting sponsor 
Audio Visual Advisors 
Breakthru Beverage 
Chocolate Buzzz 
CPR Tents and Events 
Dunkin' Donuts 
Elegant Events Las Vegas 
Flour & Barley 
Mad-Hatter Cupcakes 
Marc Stout from Wynn Nightlife 
Social Snap Photobooth