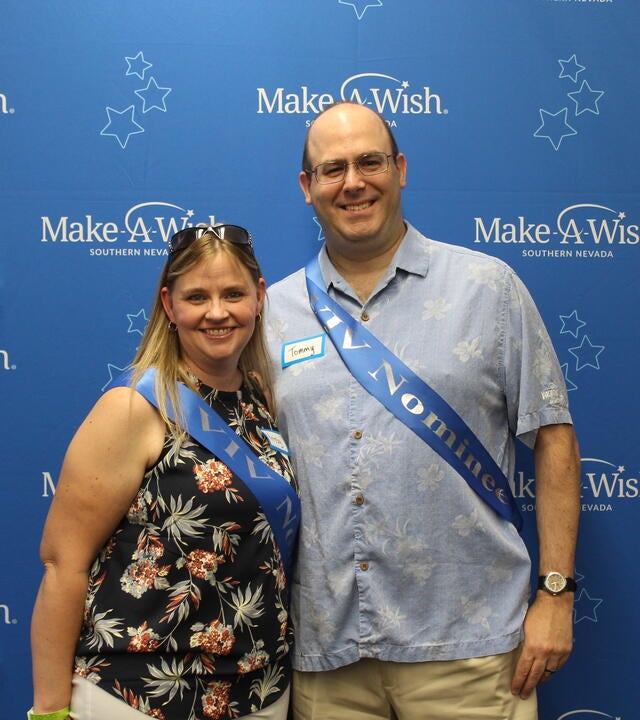 Volunteer Spotlight:
Tom & Krissy Facer
Inspired by past experiences, volunteers Tom & Krissy go above and beyond for their wish kiddos. In this Q&A, the Facers share their most memorable experiences as a part of the Make-A-Wish family.  
How did you first get involved with Make-A-Wish?  
Tom: We cannot have kids, so we have always tried to support charities that help children that are suffering in any way. I had thought about volunteering before, but it was when an old Navy buddy of ours went on a fundraising mountain hike for the Colorado chapter that I decided to take action. Once Krissy saw how happy and fulfilling the experience was for me, she quickly signed up and we became wish design partners. 
Krissy: A few years prior to becoming an official volunteer, my work asked me to make a simple cake for a Make-A-Wish kiddo who wished to go to the Country Music Awards. My boss gave me free rein for the design so I found out her likes and made her a Country Music Muppets Cake with 3-D characters. Later, when Tom decided to become an official volunteer, he told me about how he wanted to be a part of so many special experiences, and I knew it was something we were destined to do together. 
What experience or wish has been most impactful for you? 
Tom: It was during my second experience as a wish discovery volunteer when the kiddo's Dad told the little boy to come sit down and try to pay attention to what we were saying. This brave little man looked at his Dad and said, "It's okay Dad, he's going to make everything better!" I tried to hide the tears, but at that moment it really hit me how impactful we are in their lives, and how hard I will work to make sure that whatever their wish, I will do everything possible to make it a reality.  
Krissy: Our first Wish Design with a kiddo who's wish was granted to meet his hero, Spider-Man. This hero happens to be Tom's favorite comic book character and I knew we would make it as special as can be.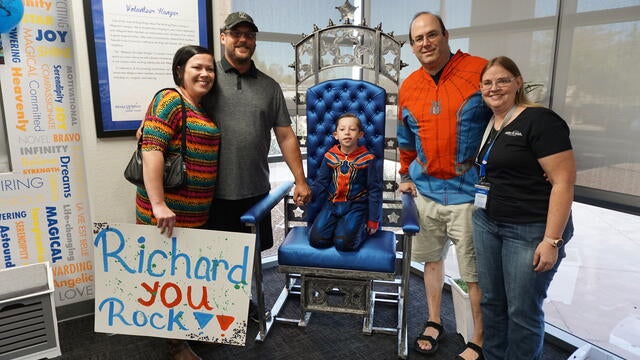 From the themed scavenger hunt, which the parents cried through, to the surprise party at The Wishing Place featuring Spider-Man décor and cupcakes. This was the first time through our eyes we saw what we can do to make a kiddo's life a little better. The parents even sent us pictures of him with Spider-Man while in Florida for his wish. 
What do you wish other people knew about Make-A-Wish? 
That not only terminally ill children are able to have wishes granted. We were both surprised to learn about this after our respective orientation trainings. In fact, in both of our parties that we have designed, the parents told us that they didn't think that their children qualified for a wish, and if not for their doctors recommending them, would never have thought they could have a wish granted. 
What do you do when you aren't volunteering? 
Both, in union: Play with our dogs! We may not be able to have kids, but our dogs are our children! 
If you could say one word about your experience with MAW, what would it be? Why?  
Tom: Life-changing 
Krissy: Fulfilling