I wish to have a shopping spree
Montserrat
15
cancer
Montserrat's Wish Come True
Meet Montserrat, a kind-hearted 15-year-old who loves music, hanging out with friends, and playing her violin. This fun-loving teen has a jam-packed schedule full of activities. When she's not in school or taking music lessons, you can find Montserrat jamming out to her favorite band, Twenty One Pilots. What keeps Montserrat smiling is spending time with her mom, sister, and dog, Princess.
After finding a cyst in an ultrasound in August 2019, Montserrat was diagnosed with cancer shortly after. Her treatment plan has included chemotherapy five times a week, with one day off. It's been a tough adjustment for Montserrat and her family to include cancer in their lives, but they are fighting the battle together.  When presented with the opportunity to have her wish come true, Montserrat knew right away she wanted to have a shopping spree.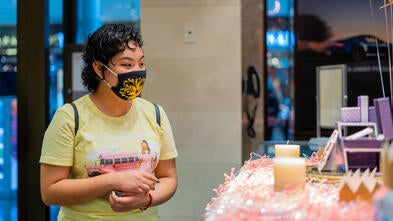 Through the incredible generosity of partners like Jewelers for Children, Montserrat's wish to have a shopping spree came true. Ben Bridge Jewelers kicked-off Montserrat's shopping spree extravaganza with a surprise party at their store. They decorated a counter with balloons, signs, and posters all for Montserrat. Ben Bridge Jewelers also gifted her a beautiful "M" initialed white gold necklace. After trying on her necklace, Montserrat and Make-A-Wish Southern Nevada volunteer, Jackie set off for their spree! Montserrat spent her day transforming into a fashionista, visiting all her favorite stores, and purchasing whatever her heart desired. The smiles and joy were in abundance for Montserrat and her family. We are so happy Montserrat now has all the items necessary to look and feel her best!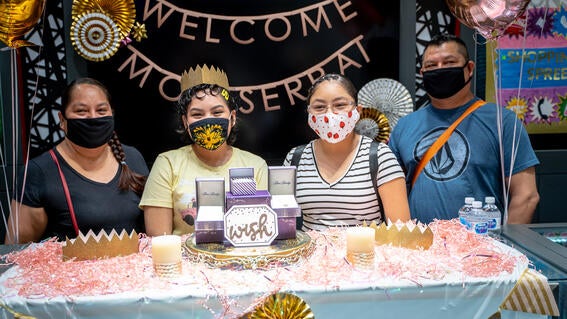 Ben Bridge Jewelers hosted a surprise party at their store before Montserrat's shopping spree.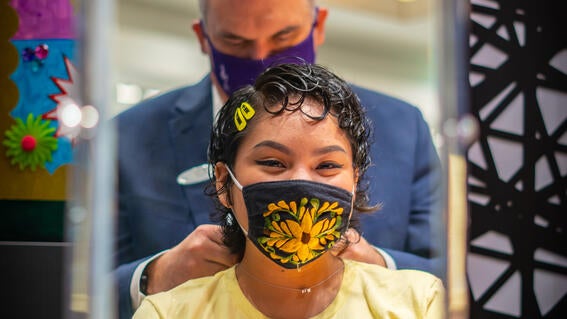 Montserrat was all smiles when she was gifted an "M" initialed white gold necklace from Ben Bridge Jewelers.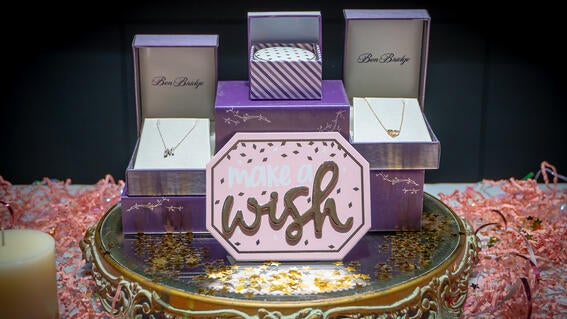 No small detail was forgotten to make her day perfect.