Make-A-Wish Monday on KSNV News 3 Las Vegas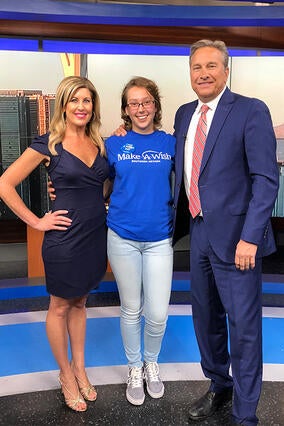 Every Monday, long-time supporters and news anchors Kim and Dana Wagner share the power of a wish® during the Make-A-Wish Monday segment on KSNV News 3. Featuring inspiring wish stories, interviews with local wish kids, and community partner highlights, Make-A-Wish Monday demonstrates the impact of a wish on the lives of children, their families, volunteers, supporters, medical professionals, and the entire Las Vegas community.  
Outside of providing year-round media support, Kim and Dana also host the Walk For Wishes event held annually at Town Square Las Vegas. 
Thank you to Kim, Dana, and the entire News 3 team for your continued support of Make-A-Wish Southern Nevada! 
Make sure to watch News 3 Today every weekday morning from 4:00-7:00 a.m.