I wish to be an actress/perform on Broadway
Palmer
9
leukemia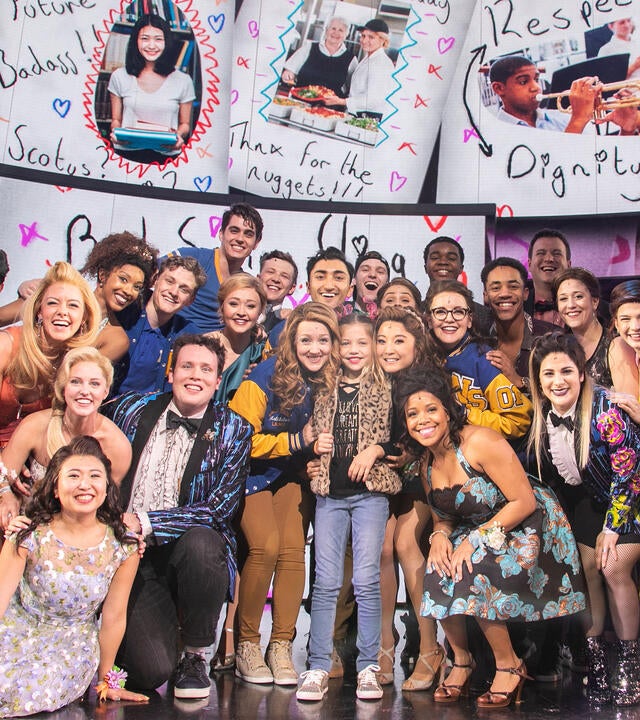 Outgoing, strong-willed, and spunky Palmer has performed nearly her whole life. So, her wish to be an actress on a New York City Broadway stage was a perfect fit. 
After hopping off the plane in New York, Palmer was in awe of how "crowded it was everywhere." After the initial shock that her wish was really coming true, Palmer fell in love with New York City, and cherished the time spent there with her family; according to Palmer, she especially loved the limo rides to and from the airport and theater.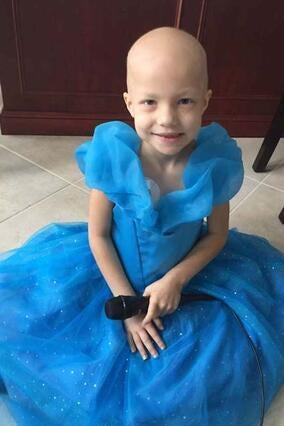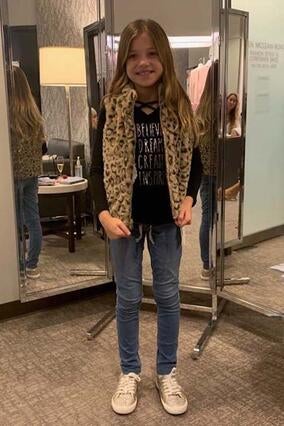 Palmer during treatment (L); Palmer in 2019 (R).
When it came to performance night, Palmer, who was offered a walk-on roll on Mean Girls the Musical, said she "wasn't scared at all," and, "all I could think of was "I can't believe this is happening." Her favorite part was the bows and walking across the stage, which Palmer described as "awesome."  
"Everything she does is done with flair, which is what sparked her wish," says Palmer's mom. "Even with her leukemia diagnosis, her fighting spirit "accepted (it) with joy and humor."  
I just felt like one of the luckiest kids on the planet!
Wish kid Palmer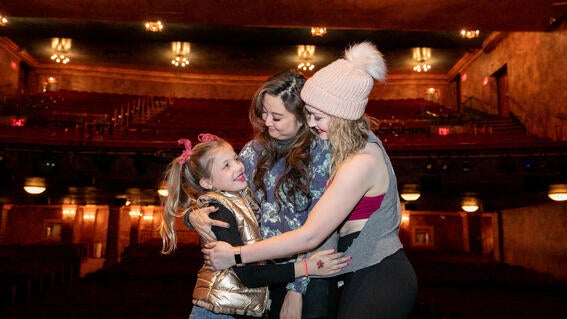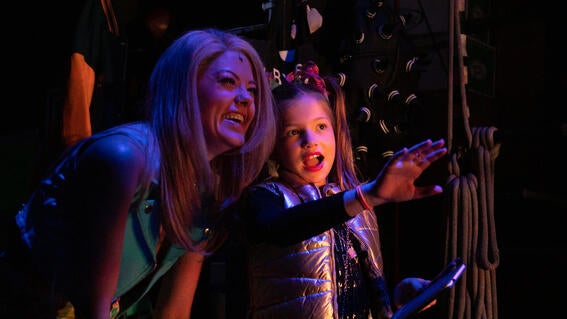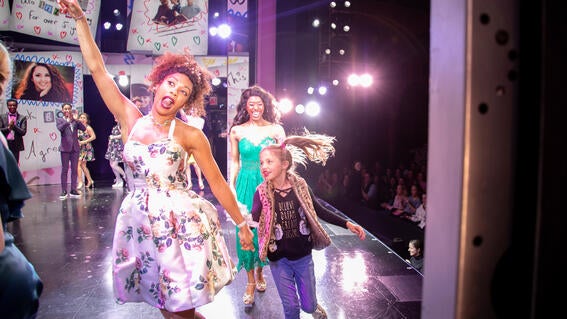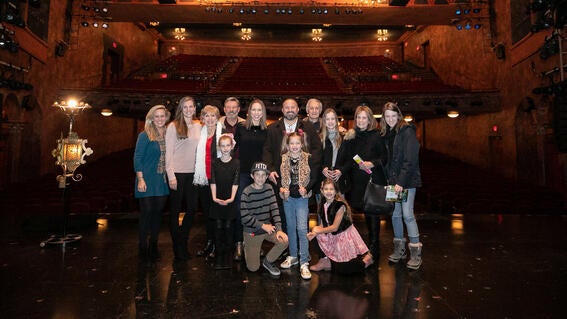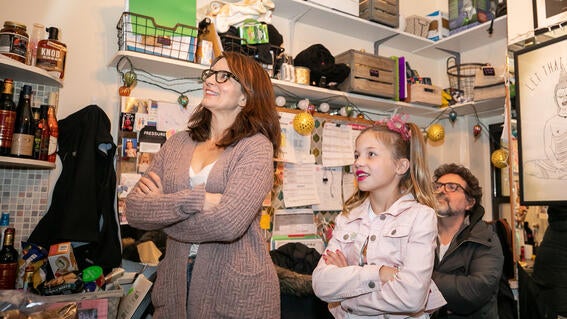 The excitement didn't end there, however. As soon as Palmer met Ashley Park, a prior wish kid who is a supporting role in the Mean Girls production, they clicked instantaneously. Helping Palmer practice her roll, and even doing her hair and makeup for the show, Ashley helped Palmer give a performance that was one to remember. With her parents, siblings, and grandparents in the audience, Palmer beamed on stage doing what she loved most: perform and connect with people. In the words of Palmer, "I just felt like one of the luckiest kids on the planet!"