I wish to be a figure skater
Nicole
7
brain tumor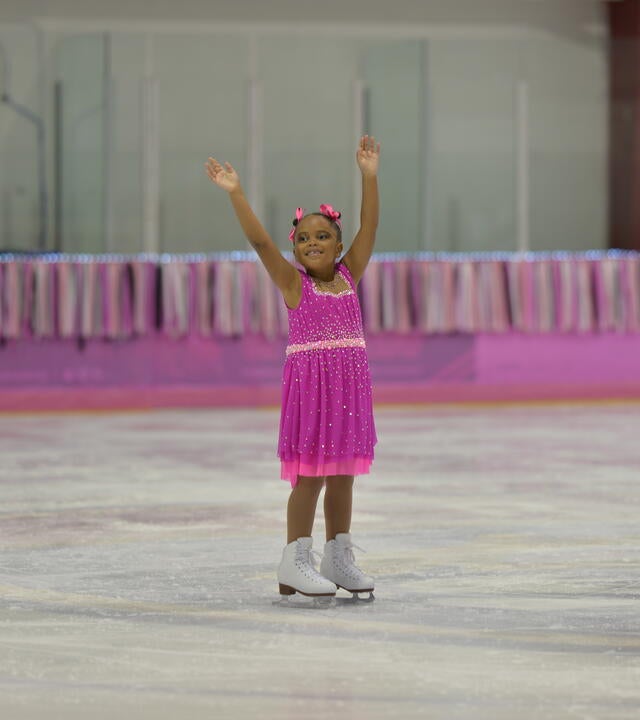 Nicole Skates at Center Ice
Nicole's vivid imagination helps her through her battle with a brain tumor. She would imagine the cheers and standing ovation as she gracefully twirled around on center ice as a figure skater. 
When her wish granters came to meet her, she had it all planned out. She even drew a picture of her wish day.  
From never stepping on the ice before to weeks of private lessons and countless stumbles on the ice, Nicole was ready for her ice skating debut at the Florida Panthers IceDen. She had her own dressing room and custom-made skates and skating gown, plus a little sparkle in her hair and makeup.  
 
Her family beamed with pride as her greatest wish materialized. There were very special video messages of hope and love from members of the U.S. Olympics skating team. At the start of the show, Nicole skated out first to lead the way for the dozens of skaters who participated in this "Nicole On Ice" skating exhibition. She also performed a solo routine, as well as a pairs skate during the grand finale.
"She's happy – I'm happy. I'm happy for the accomplishments she made, for the commitments. Anything is possible, everything is possible."
Wish kid Nicole's dad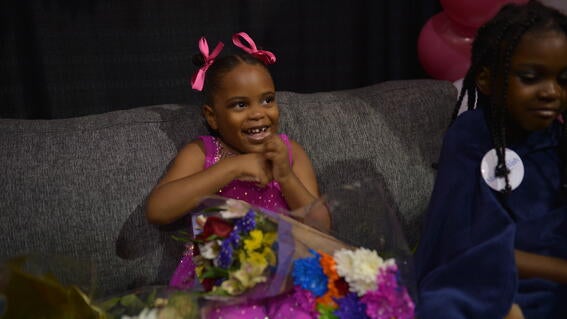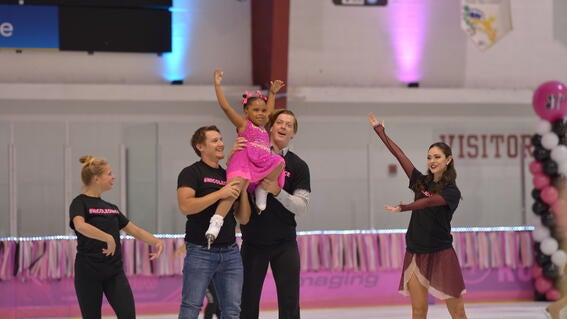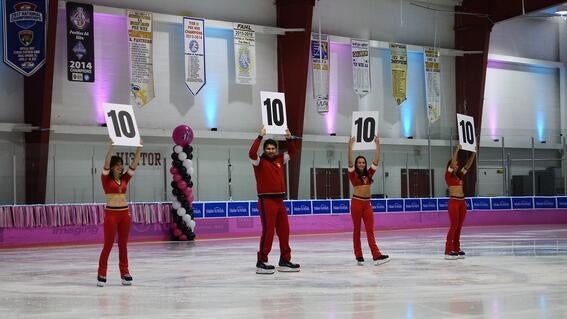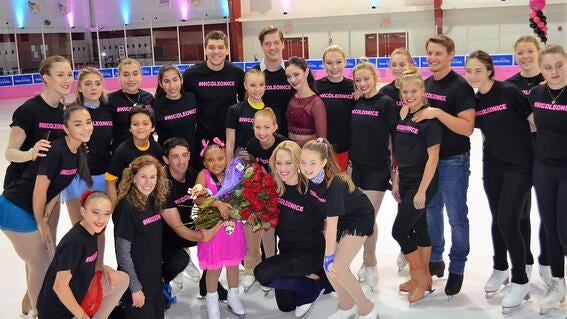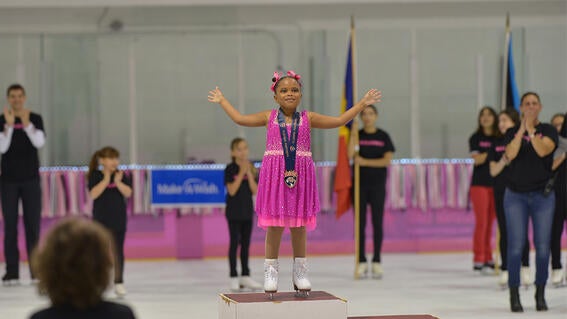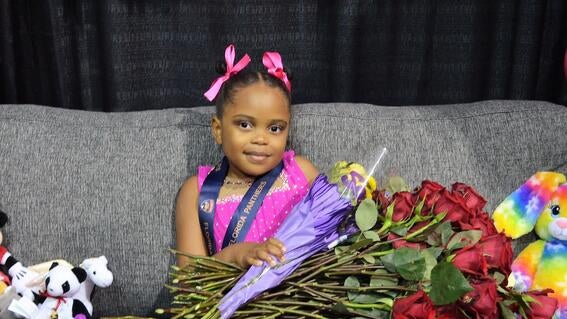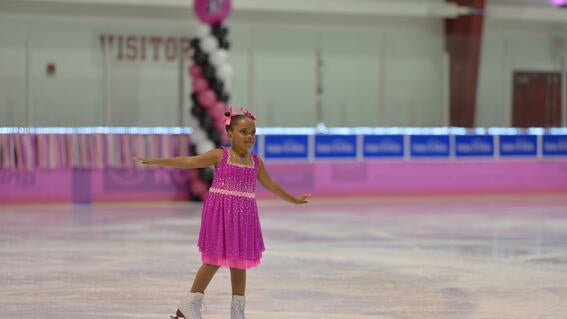 Nicole declared at the start of the evening that "Tonight, I will win the show." Sure enough, she was presented with the gold medal. She said, "It's awesome that they gave me the medal. And I can keep it. It's not like they gave it to me and the next day they are going to come and I give it back to them. I can keep it!"  
 
Nicole skated into everyone's hearts and felt the love as well. She described her star status with an Olympics-sized smile: "Everyone is calling me Nicole, but I don't know them!" Her wish come true shows her that with determination and passion, she can overcome anything. "I'm not gonna fall, unless I do - I'll stand up."  
 
#NicoleOnIce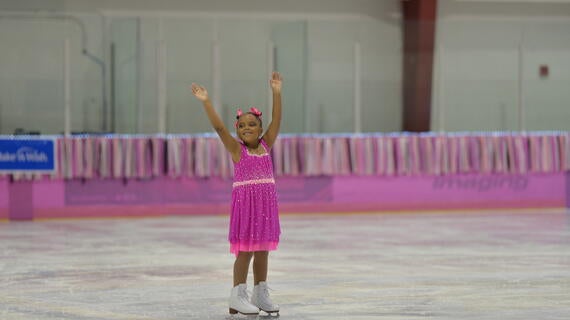 Wish Granters: Cynthia Lau & Sonia Vanegas  
Referred by Rolando Tabares, her social worker  
Wish adopted by the Looby Family Foundation  
Special thanks to the Florida Panthers IceDen  
Photos courtesy of Lisa Lefevre Photography