I wish to be a dolphin trainer
Leslie
15
cancer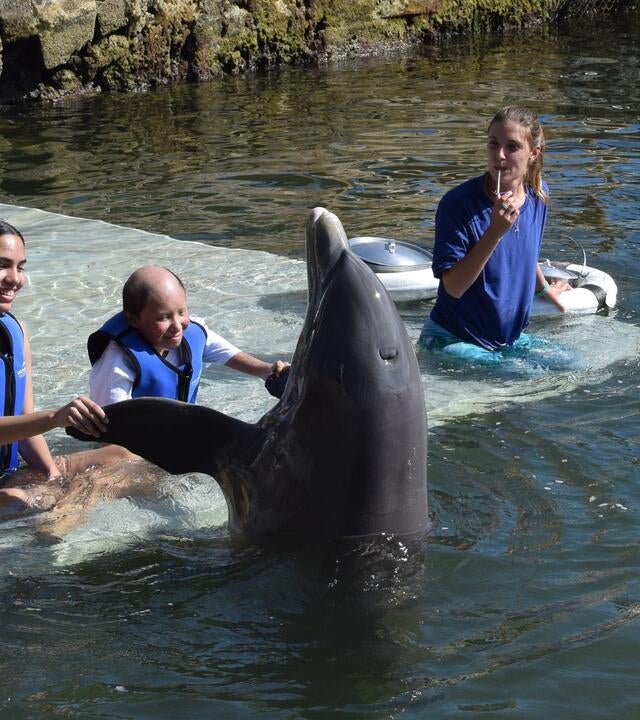 Leslie Gets Dolphin Kisses
Dolphins have always held a special place in 15-year-old Leslie's heart. And she never thought she would get the opportunity to interact with them.
That's until her wish came true – and soon she was traveling from Southern California to the Florida Keys to be a dolphin trainer at Dolphins Plus Marine Mammal Responder in Key Largo. 
 
Leslie enjoyed every moment of her behind-the-scenes look at what it takes to be a dolphin trainer. She learned the rules of interacting with dolphins, and how to teach a dolphin to perform tricks. She also learned lots of fascinating facts like what they eat, how to identify their gender and their likes and dislikes. 
As a mother who has had to watch her daughter endure a lot of pain, I am beyond grateful to watch her get her smile back.
Leslie's Mom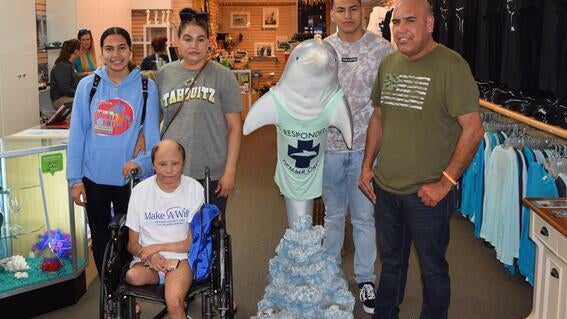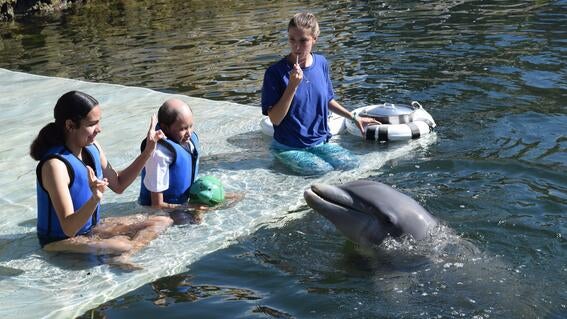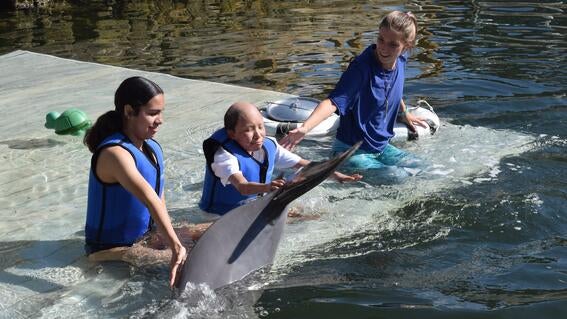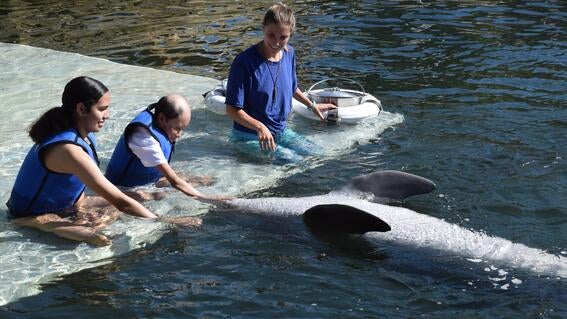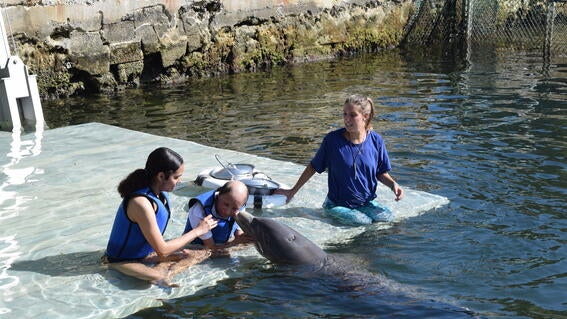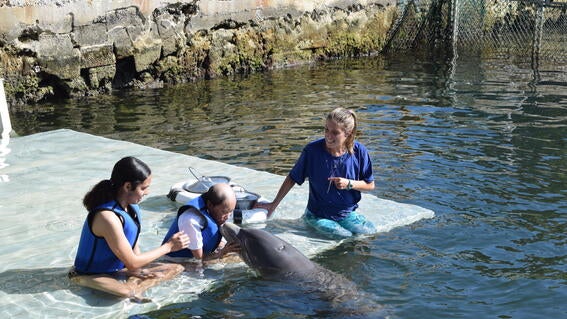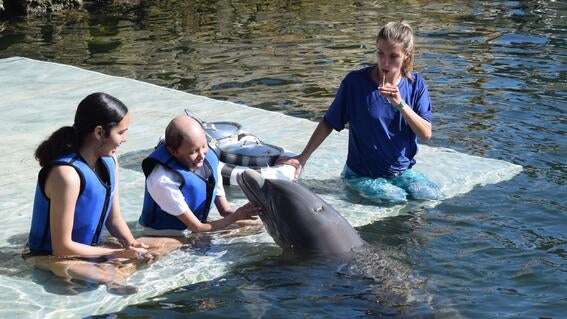 According to her mother, this wish "has allowed her to be very happy and thankful. It's shown her what it feels like to interact with and touch dolphins." The highlight was certainly when she got to interact with her favorite animal. From feeding and petting her new friends, to getting kisses and asking them to perform trips, it was amazing.  
 
Her mother said, "As a mother who has had to watch her daughter endure a lot of pain, I am beyond grateful to watch her get her smile back. Leslie has gone through a lot on her journey to defeating cancer, but this moment has allowed us to travel as a family and enjoy the little moments in life together."  
 
Originating Chapter: Make-A-Wish Orange County and Inland Empire