Kids For Wish Kids
Your Passion Can Transform Lives  
Kids For Wish Kids® is a popular program because it is managed by kids like you. 
As kids, you are responsible for forming committees, coming up with fundraising ideas and carrying them out. Teachers and parents often serve as advisors, but ownership of the group belongs solely to you and the other kids involved. 
The Kids For Wish Kids program, which was established in 1993, helps to increase awareness of the Make-A-Wish® mission and involves more people in helping to grant wishes to children with critical illnesses. Kids For Wish Kids is managed by kids like you! 
But Kids For Wish Kids does much more than that — it fosters the value of community service by providing you with hands-on experience in helping to grant wishes through your local Make-A-Wish chapter. It also provides a mechanism for building school spirit and creating an additional partnership between children and teachers outside of the classroom. 
The opportunities available for fundraising activities through the Kids For Wish Kids program are endless — anything from a bake sale or penny war to a dance marathon or student/teacher basketball game — it's all up to your imagination. 
Putting the "fun" in fundraising with the Kids For Wish Kids program. 
For a Kids For Wish Kids Program Toolkit, click here.
For a Kids For Wish Kids SE Florida Fundraising Form, click here.
For a Kids For Wish Kids Southwest Florida Fundraising Form, click here.
If you want to join in the fun and raise money to help grant wishes, please contact: 
Southeast Florida Region: Miami-Dade, Broward, Palm Beach, Martin, St. Lucie, Indian River, Okeechobee, Monroe, Highlands
[email protected], 954-967-9474
Southwest Florida Region: Collier, Hendry, Lee, Glades 
[email protected], 239-992-9474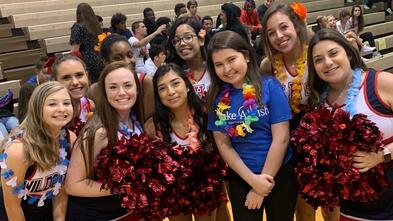 For more than three years now, Estero High School has hosted an annual Wish Week to raise funds and awareness for Make-A-Wish. The school holds daily fundraising activities including a corn hole tournament, chili cook off, car washes, and t-shirt sales. At the end of the week the school comes together for a wish-themed pep rally to celebrate their accomplishments. They have raised over $10,000 to grant wishes in Southwest Florida.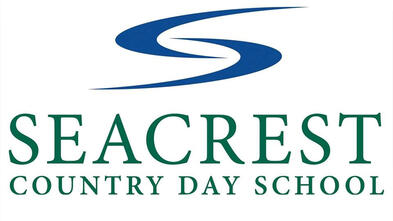 After one of their teammates was diagnosed with cancer, the volleyball team at Seacrest wanted to do something to show their support. The team donated a portion of concession stand sales to Make-A-Wish in honor of their friend, who will soon be received a wish of her own!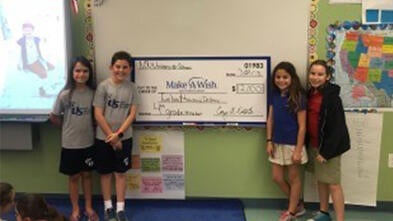 In March, fourth grade students at NSU University School hosted their annual Lunchtime Market. The program is built into the students' curriculum, teaching them philanthropy, money management, and business skills. Students brought in gently used or new toys, books and games and sold them to their peers, teachers and parents. The group also designed a t-shirt, which was sold at the market as well. In all, the students (along with the support of their teachers, school administration and parents) raised $12,000!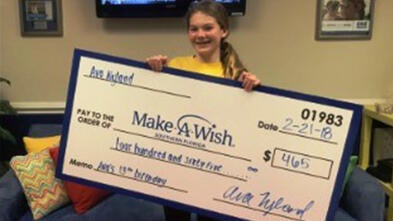 Every year, Ava raises funds and awareness for Make-A-Wish in celebration of her birthday in lieu of receiving gifts from her family and friends. For her 13th birthday, she was able to raise more than $400! Thank you, Ava!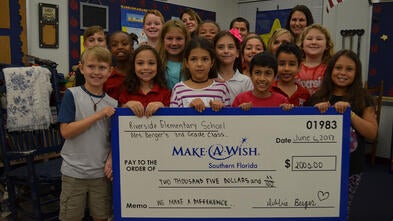 For the past 14 years, Debbie Berger, 3rd grade teacher at Riverside Elementary in Coral Springs, spearheads an ice cream parlor for her students. The entire class learns how to put on an event from top to bottom. They have a hostess who greets you when you enter the classroom and a menu when you sit down. You are asked for your order along with any additional toppings for extra money to benefit Make-A-Wish. The class runs this parlor like a real business! In addition, they offer other opportunities to raise additional funds. The students learn many useful skills all while giving back! Each year these students look forward to their Seaside Ice Cream Parlor to open for business! In all, this fun event has raised $17,505.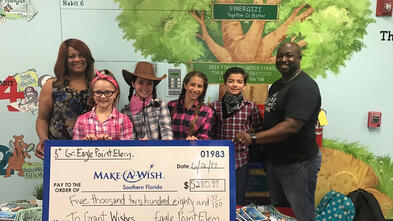 Eagle Point Elementary held a fundraiser to benefit Make-A-Wish the 5th grade class hosted a car wash, dress down days and many more fun activities at the school. They were able to raise a total of $5,250.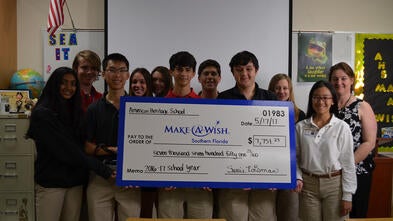 American Heritage School & Academy's Make-A-Wish Club returned again this year to participate in the Kids For Wish Kids program. Students raised funds throughout the year in a variety of ways including participating in the Broward Walk For Wishes, selling Krispy Kreme doughnuts, conducting bake sales and writing letters to Santa for the Macy's Believe campaign. In total, the club raised more than $7,500 for Make-A-Wish Southern Florida.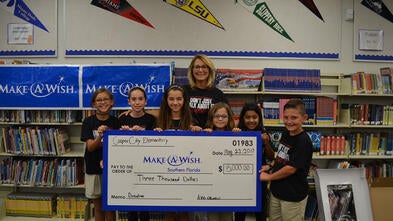 Cooper City Elementary School's Student Government organized a variety of fundraisers that the school participated in throughout the 2016-17 school year. In total, the group raised $3,000 for Make-A-Wish Southern Florida. The school's continued support by participating in the Kids For Wish Kids program allows the foundation to grant the heartfelt wishes of local children who are battling critical illnesses.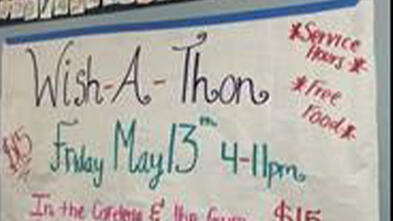 Coral Springs Charter School surpassed their $5,000 fundraising goal by running a series of Wednesdays at school selling Wish Stars, bracelets, and pizza during the month of March. Additionally, a Wish-A-Thon was held on May 13, 2016, where students participated learning new dances every hour and in gaming tournaments in an effort to help raise money for the cause.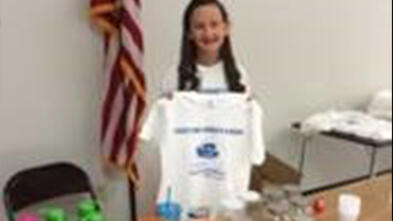 Amber Prista held a Painting with a Passion project where she hosted an art class at school. Kids paid a fixed fee to learn to paint their very own tumbler! In all, Amber's hard work raised $2,728 to grant wishes.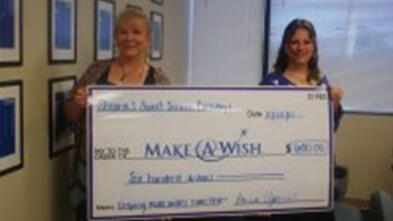 Shaina, who wished to go to Italy in 2012, wanted to give back so that another child can experience their heartfelt wish. She had a Sweet 16 birthday party and decided instead of presents she would rather ask guests to make a donation to Make-A-Wish Southern Florida. In all, she raised $600."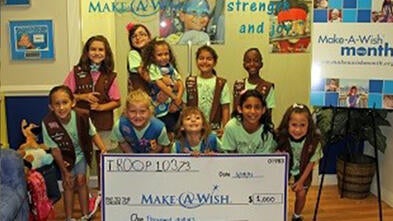 Brownie and Daisy Girl Scouts Troop 10373 from the Pembroke Pines area stopped by the Make-A-Wish Southern Florida office to present a $1,000 check to help grant wishes. Over the two years that they have been a troop, they accumulated 35% of their combined cookie sale profits. According to their troop leaders Bianca and Frances, "It was important to the girls to help other kids. They learned a lot about Make-A-Wish. The girls really do feel that they made a difference and can call themselves wish granters."