I wish to meet Gordon Ramsay
Jordan
9
leukemia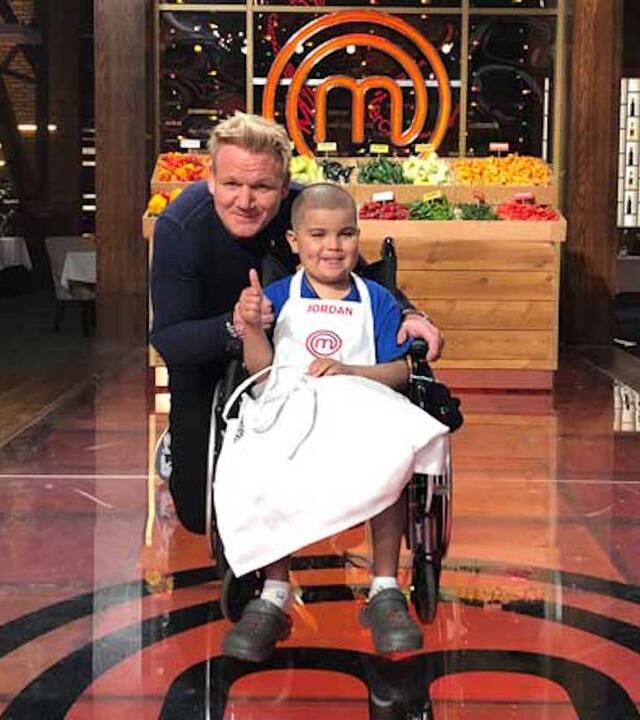 Jordan Cooks Up a Special Wish
Jordan is a culinary kid with a passion for cooking.
He has battled leukemia for the past few years, but hasn't let that stop him from being in the kitchen doing what he loves. For his wish, he wanted to meet one of his culinary heroes: Gordon Ramsay, the famed chef and host of a variety of cooking shows. 
Jordan and his family set off for Los Angeles for Jordan's wish. On his wish day, Jordan visited Universal Studios, where Gordon Ramsay's show "MasterChef Junior" was being taped. Jordan received a VIP tour of the studio, where he got to see the classroom kitchen where all of the "chef-testants" get started during the show. He was amazed by the various cooking tools and stations fit for gourmet chefs! 
Before meeting Gordon, Jordan had his very own show entrance taped, just the way the show producers film contestants for "MasterChef Junior." He received high-fives from the contestants on Gordon's show, and had some special time hanging out with Gordon and the other show hosts, Aaron and Daphne.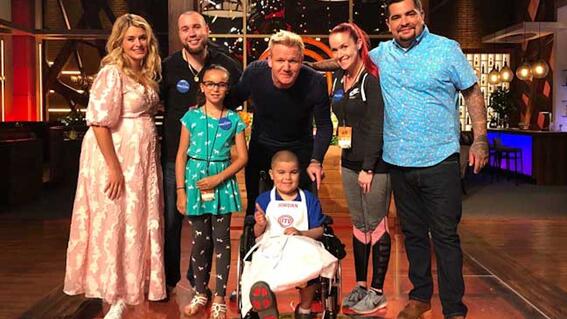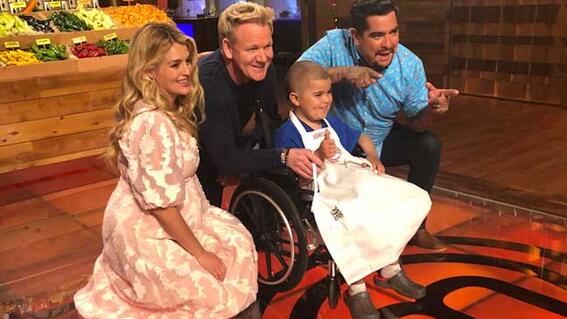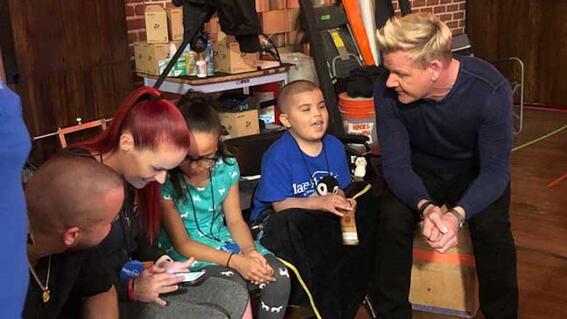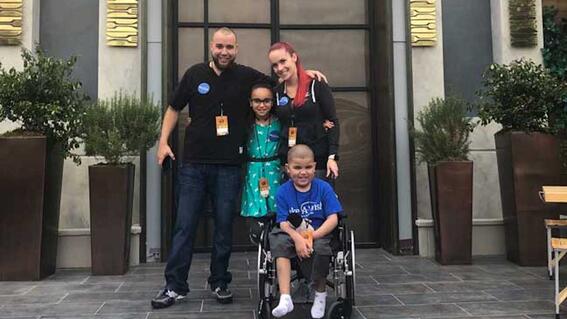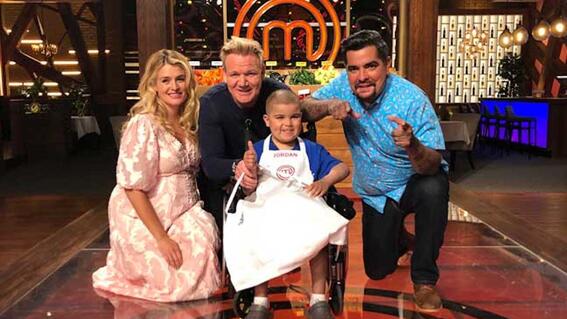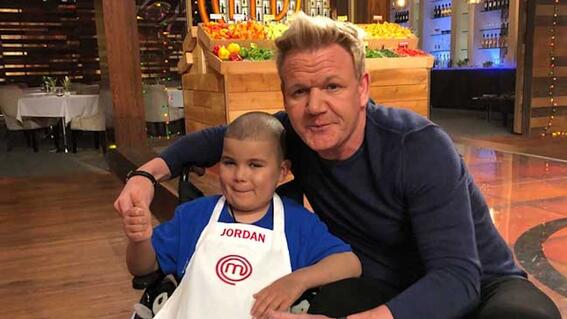 When Jordan met Gordon, he was more than ready to get to know the illustrious chef. He peppered Gordon with questions about his career, and Gordon chatted with him like they were old friends. Gordon snapped some photos with Jordan and even went ahead and signed books Jordan had brought along with him.  
Before leaving the studio, Gordon gifted Jordan with his very own MasterChef apron and one of his books. He also received a MasterChef backpack full of custom cooking tools and swag to use when he cooked, which was icing on the cake! 
Jordan was ecstatic after his wish, and his family was filled with gratitude for Make-A-Wish for everything they did to make his day special. After leaving the wish, Jordan made plans to study Gordon's cookbook so he could apply to be on his show one day! 
Wish Granters: Joel and Connie Nagelbush 
Referred by: Melissa Stachowiak and Rolando Tabares, his social workers