I wish to be a mermaid
Haylee
13
brain tumor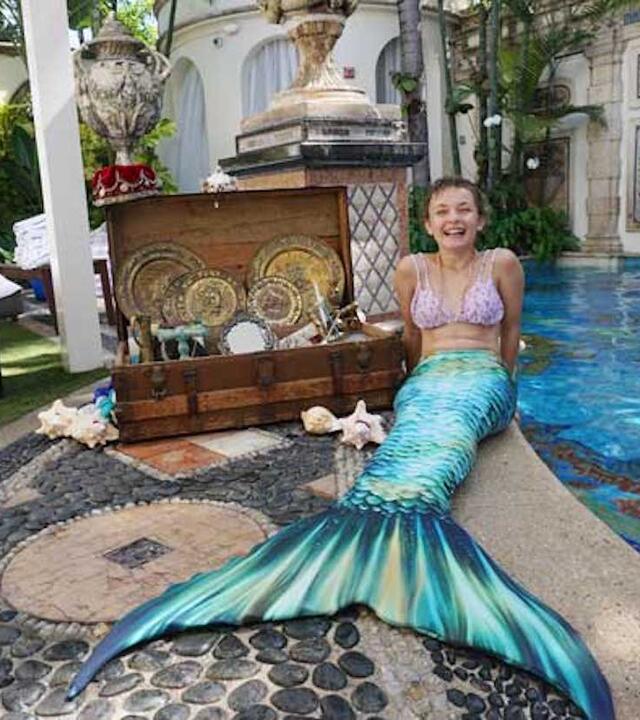 After battling her brain tumor for more than a year, Haylee finally got her childhood dream of becoming a mermaid.
Her inspiration came from her favorite TV series, a show called Mako Mermaids. Being a mermaid is Haylee's own escape from reality and what helped her go through her toughest treatments. The anticipation of being healthy and enjoying the water helped her get through all her difficult surgeries. "I never thought this would come, but here I am," is what Haylee said as she was in the pool with the biggest smile plastered on her face. 
I never thought this would come, but here I am.
Haylee
wish kid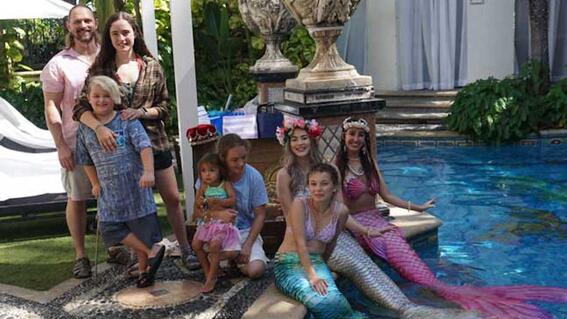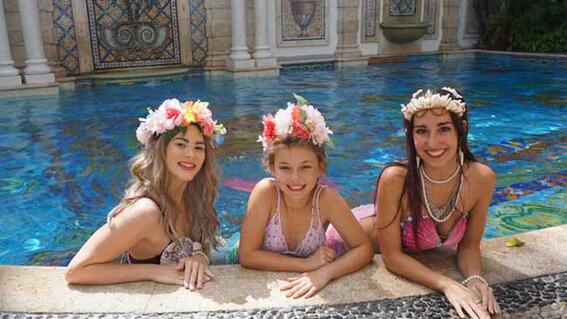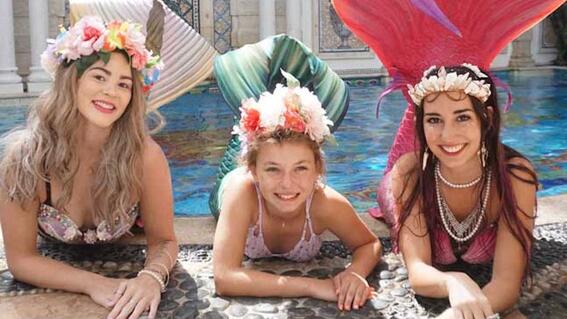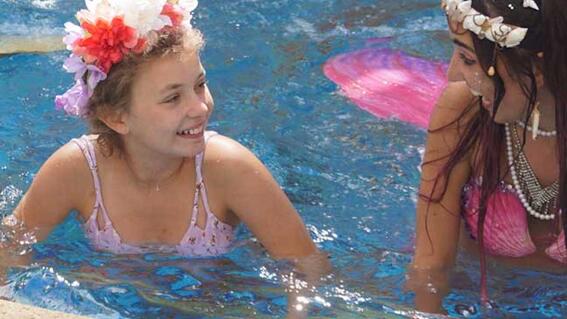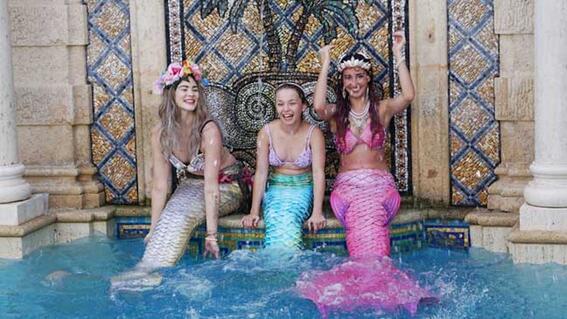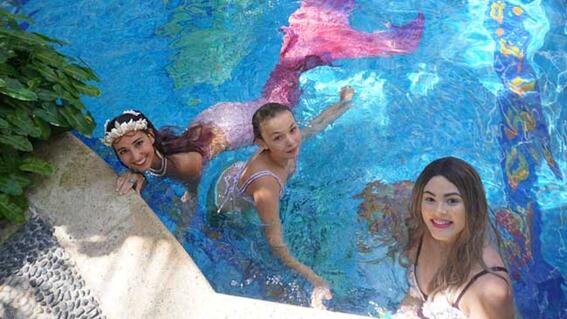 Haylee's custom-made, 8.5 pound tail was received with astonishment and excitement. Adorned with green and blue scales and intricate patterns going all the way down, Haylee's tail was fit for a mermaid princess. And what a more fitting place for her first royal splash than the glitzy Villa Casa Casuarina pool, formerly known as the Versace Mansion. "It was heavy at first, but I think I've adjusted," Haylee said as she waded in the pool, getting the ultimate swimming lessons from two mermaid friends. Haylee and the mermaids were having a ball in the water, teaching Haylee how to swim with her regal tail, and doing laps with her.  
"I know that she's full of joy today, so I'm definitely full of joy for her," exclaimed Haylee's dad.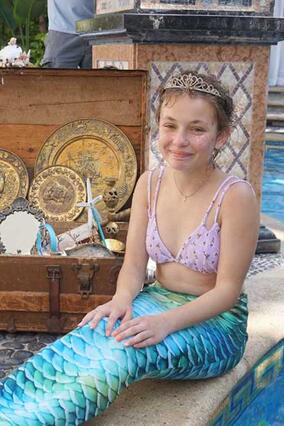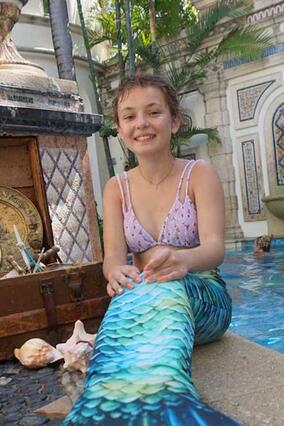 What made it all the more joyous was what happened after her swim; Haylee had her pick of beautiful jewels from an underwater treasure chest: every mermaid's dream come true! Her princess mermaid transformation was definitely one to remember for a lifetime. When asked Haylee what she's going to remember most about her special day, she replied, "I'm going to remember being at the Versace Mansion…having a tail for the first time!"  
Wish granted in collaboration with Make-A-Wish Illinois