I wish to be a mermaid
Beatrix
6
rare disease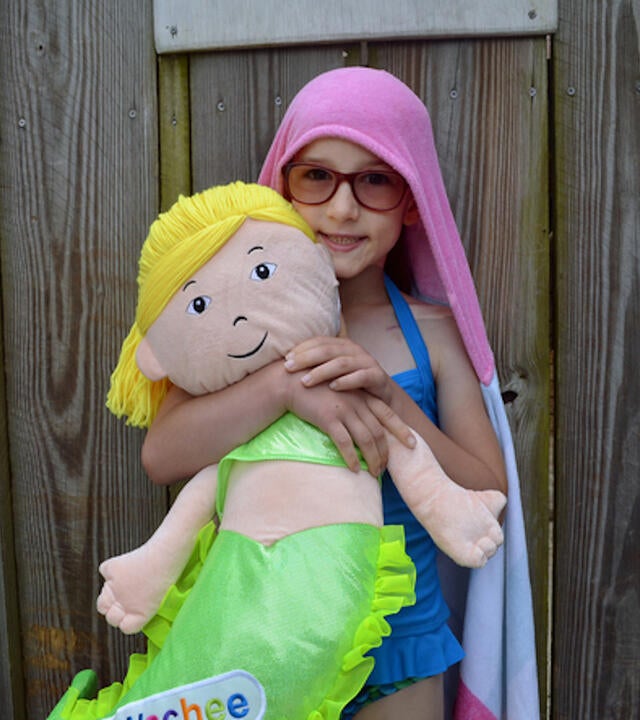 Beatrix Becomes Part of the Mermaid World
Beatrix is a six-year-old girl from Ohio who has longed for the opportunity to swim her worries away as a mermaid.
While she has battled a rare disease that affected the bones in her legs, Beatrix finds joy in pretending to be a mermaid every time she's in the water. When given the opportunity to have her wish granted, Beatrix was ready to trade feet for fins and wished to be a mermaid.  
 
For her wish, Beatrix and her family traveled to Weeki Wachee Springs, where she started off her wish day with a river boat cruise that explored the springs. Afterwards, Beatrix and her family got to watch the mystical mermaids perform with VIP seats at the famous live mermaid show.  
 
Afterward, Beatrix received a surprise as she received her very own rainbow mermaid tail. Now a mermaid herself, Beatrix had the chance to float around with Paisley and Julia, two of the star mermaids at the springs. The three mermaids had a whale of a time as they swam, flapped their fins, and even dove under the water to wave hello to Beatrix's family.  
 
We weren't sure if she would do it, but she's been so brave this whole year and it's amazing to see how brave she's been again here.
Beatrix's Dad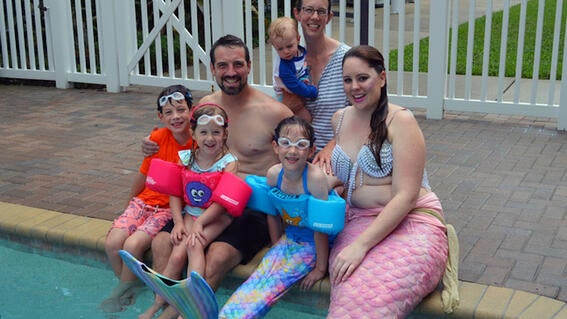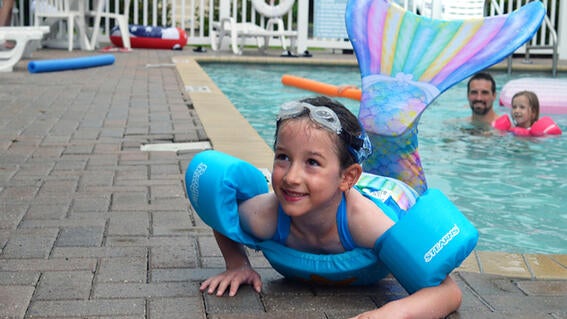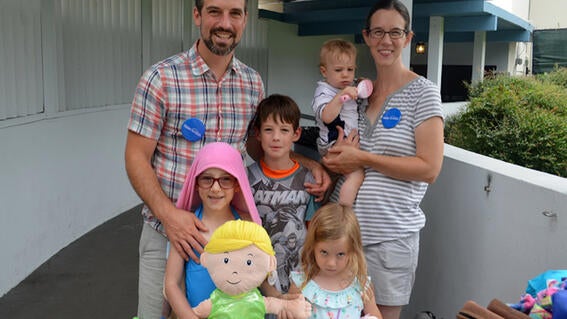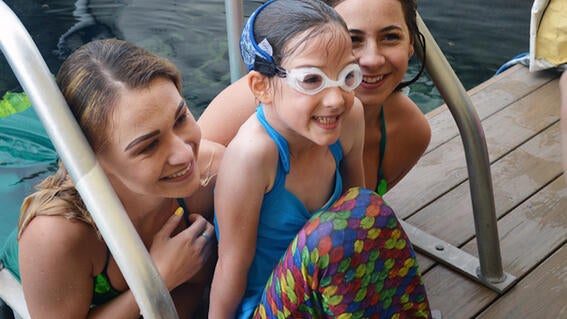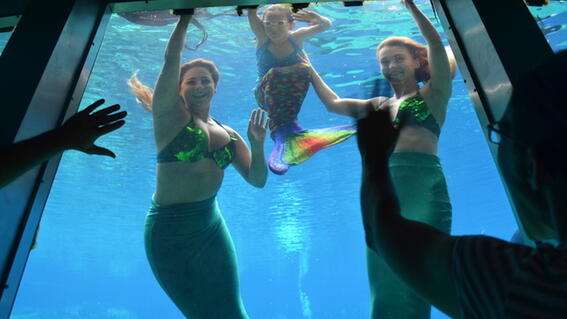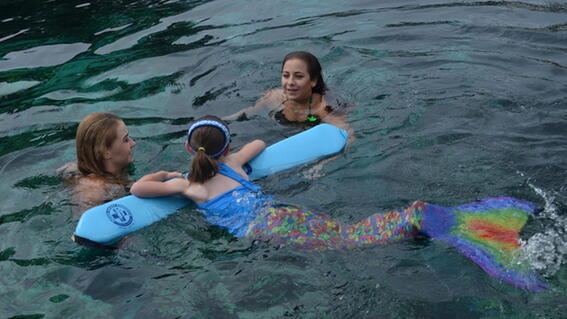 Beatrix's family was encouraged to see Beatrix truly be herself as she splashed around at the springs. "It's been a long year. She's been a very brave, stalwart, cheerful girl through an entire year of chemotherapy," Beatrix's mom said.  
 
Beatrix's dad also shared how inspired he was by Beatrix during her wish. "Definitely a highlight is just watching Bea get in with the mermaids and swim with them and actually go underwater. We weren't sure if she would do it, but she's been so brave this whole year and it's amazing to see how brave she's been again here," he said.  
 
To view a video from Beatrix's wish, click here.  
 
Originating Chapter: Make-A-Wish Ohio, Kentucky & Indiana