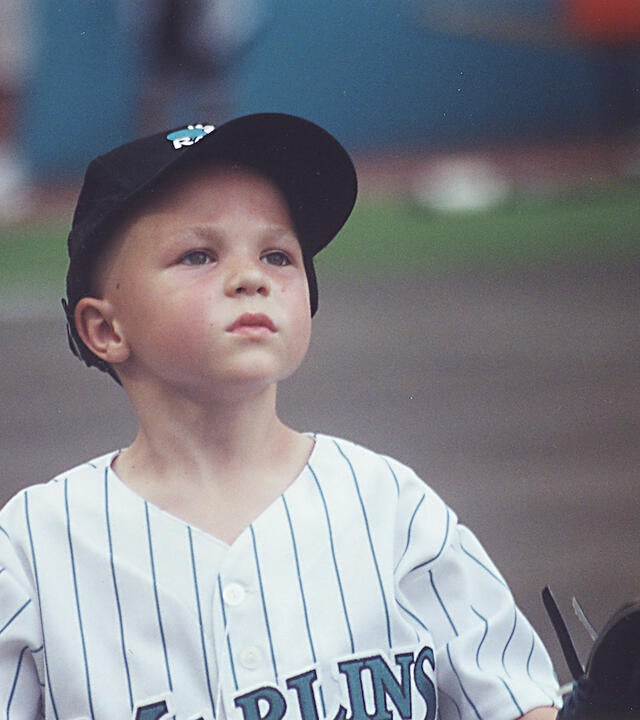 3000th Wish - Luc Plays Ball
In 2000, 6-year-old Luc wished to be a baseball player, marking the 3,000th wish granted in chapter history.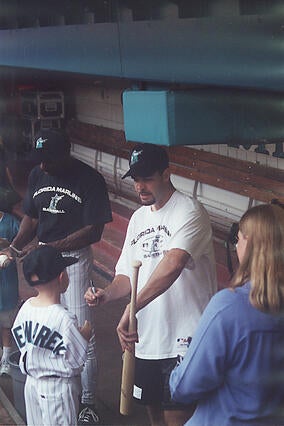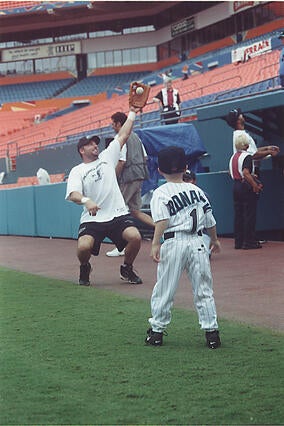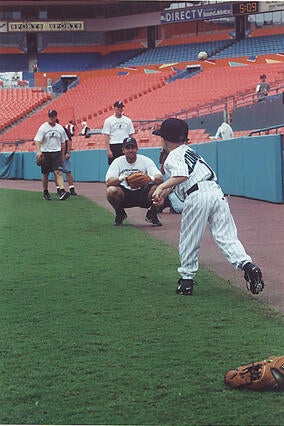 After undergoing treatment for Burkitt's Lymphoma, Luc rode out to Pro Player Stadium in a limousine to watch the Marlins take on the Arizona Diamondbacks. There, he watched the team warm up from the field and even tossed the ball around with some of the players. He also got to throw the first pitch, tour the dugout and clubhouse, meet the manager, John Boles, and lead the singing of take me out to the ballgame alongside Billy the Marlin.  
On top of a custom-fitted Marlins uniform with his name on the back, Luc received a bat and baseball to practice with as well as a bat and baseball to be autographed and a rally hat from catcher Mike Redmond to encourage Luc to continue fighting. According to wish granter Debbie Gamso, "They wanted to make it special." 
Wish granters: Debbie Gamso & Terry Hart  
Referred by Leah Robinson, his child life specialist