I wish to have a dragon themed bedroom makeover
Evy
11
leukemia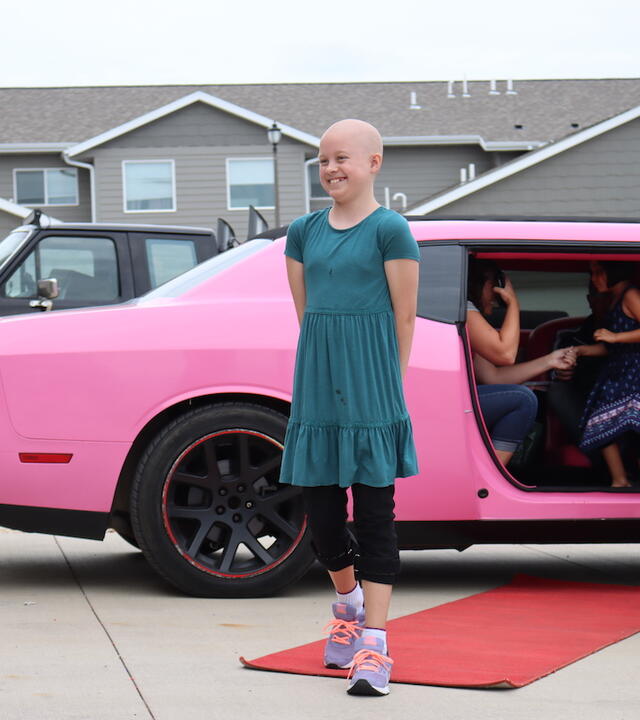 Make-A-Wish South Dakota is still granting wishes for children with critical illnesses!
Make-A-Wish South Dakota is preparing to grant every eligible child's wish when it's safe to do so because children who have wishes granted can build the physical and emotional strength, they need to fight a critical illness. We are currently pursuing new and creative ways to bring experiences of hope to wish kids today – and into the future.
On Sunday, July 26, Make-A-Wish South Dakota granted Evy's wish to have a bedroom makeover. Evy and her family kicked off her wish day by being picked up by a pink limousine at her home.  They had lunch at Chili's, shopped at Barnes and Nobles, had a drawing experience at Creative Spirits, and played fun games at Electric Rainbow Arcade!  
Upon returning to her house, the red carpet was rolled out for Evy, and she was greeted by Make-A-Wish volunteers who shouted, "Happy Wish Day, Evy!"  A volunteer told that her room makeover was complete, and Evy hurried to her room, eager to see the finish product. Evy was all smiles as she checked out her dragon-themed room, complete with bunkbeds, a Purple brand mattress, a lava lamp, a Roku TV, and many other special gifts!  
THIS was the BEST day ever.
Evy
Wish Kid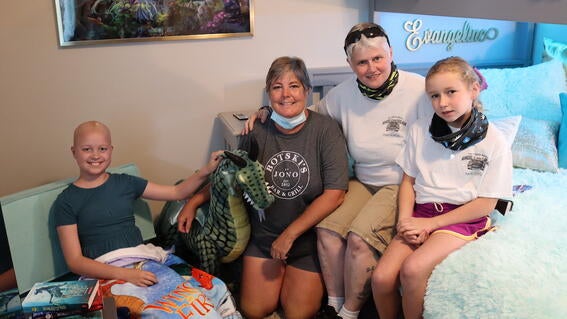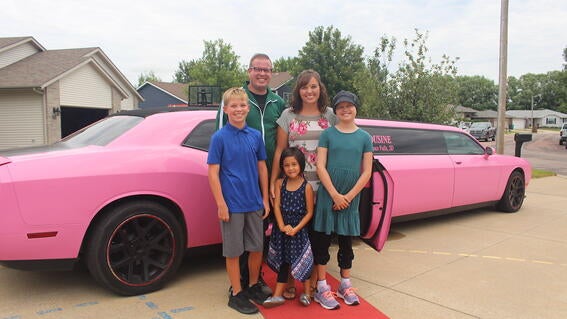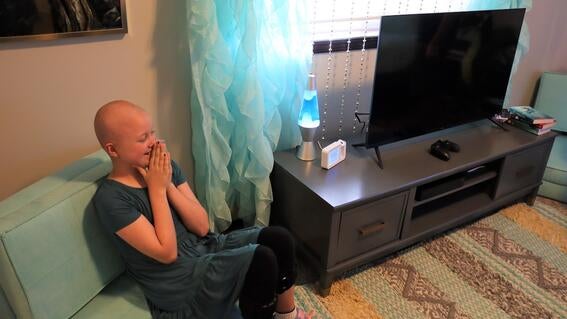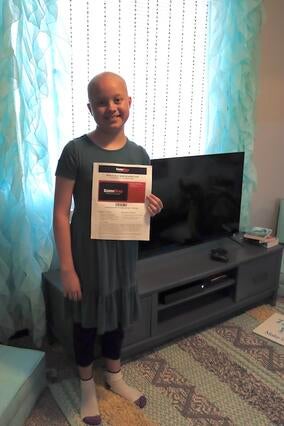 Evy says about her wish, "I had so much fun and was really surprised! I didn't realize my wish was coming true, and then it did! It was way more than I expected, and I love getting to enjoy my wish every day and night!!"
This wish was adopted by Angels with a Dream, and representatives Roxie, Lucy, and Brooklyn from the organization were able to celebrate Evy's wish day with her. 
Evy's parents, Chris and Cassandra, expressed their thankfulness for this wish, saying, "We were blown away with the generosity of Make-A-Wish and Angels with a Dream. From planning, discussing, and execution of the surprise reveal day, the wish come true was truly that, a Wish Come True for our Evy! She loved the day and declared at the end of it, 'THIS was the BEST day ever.' Her spirits were lifted, and she has enjoyed her 'Room Makeover' each and every day. She loves everything about the wish down to the last detail that was thought through. Make-A-Wish blessed our entire family with an extremely memorable day of riding in a limo, eating together, and doing fun activities with one another. None of us will forget [the wish], and our wish as parents that our children would be happy and together was also granted. Thank you so much for all that was given and for the love and care that was displayed." 
Check out news stories from other recent wishes, like Riggs' wish to have a sensory bedroom makeover. 
Now more than ever, hope is essential, especially for children with critical illnesses who are some of the most vulnerable among us. Make-A-Wish South Dakota delivers hope to children, families and communities when they need it most. In these challenging times, Make-A-Wish South Dakota remains committed to finding ways to deliver hope for today, and tomorrow, for kids like Evy and Riggs.