Robert Wesell - Shorewest Realtors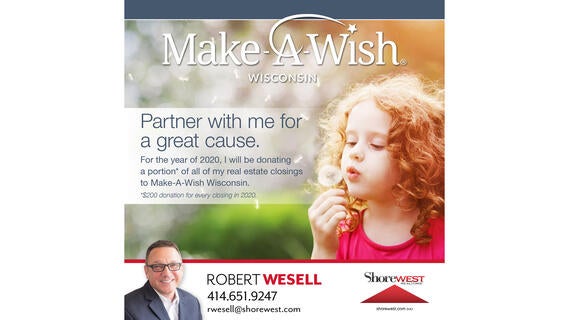 Throughout 2020, Robert Wesell of Shorewest Realtors will be fundraising for Make-A-Wish Wisconsin, to help make a local wish come true. For every home closing, Robert will donate $200 to Make-A-Wish Wisconsin.
To learn more, or to connect with Robert, you can call 414-651-9247 or email him at [email protected].