I wish to go to Hawaii
Sydni
11
cancer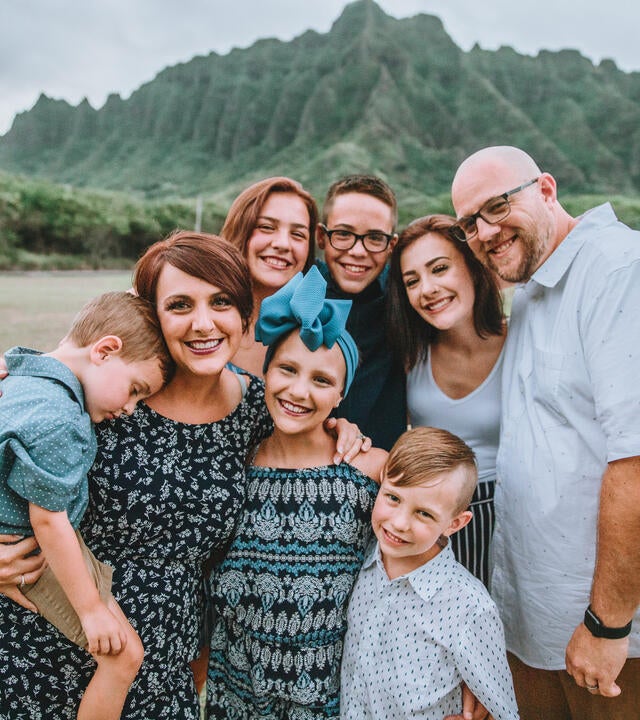 Sydni's Wish to Take a Family Vacation in Hawaii
Sydni, 11 years old, has been through a lot at a young age.
In May 2018, she was diagnosed with a rare form of cancer. For the next year, rather than going to school and spending time with friends, she instead had to undergo chemotherapy and six weeks of radiation therapy. She also had to receive numerous blood transfusions and, as a result of her chemo treatments, suffered neuropathy issues. But throughout this time, her mother says they received love and support from her family, friends, and community. "Everybody has stepped up and offered to help in anyway possible," she said. 
As Sydni is one out of six children, there was never much time or money in her family to take a vacation, and after her diagnosis and treatments, such an idea became even less likely. So when her family got in touch with Make-A-Wish and she was eligible for a wish, while Sydni could have asked for anything, she wanted to do something everyone in her family could enjoy together. Something they had never had the chance to do before. 
It was amazing. Absolutely amazing.
Sydni's Mom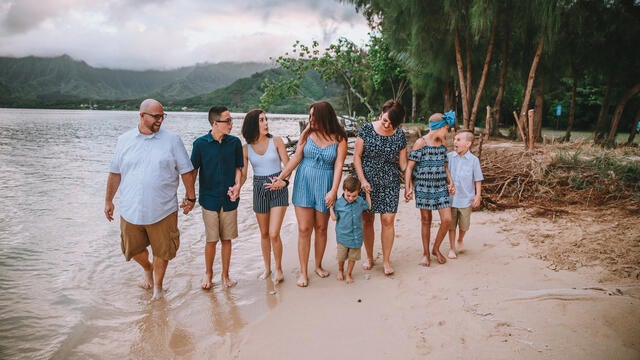 When Sydni finished her last chemotherapy treatment, her parents held a party for her. As they were celebrating, a local volunteer wish granter showed up and surprised her with a certificate stating her wish was coming true. Upon hearing the news, she began to cry. "She was so happy," her mother said. 
After that, the family got ready for their first vacation together to Hawaii. 
While Sydni and her mother had been in a plane before, no one else in the family, including her five siblings (Madi, Maci, Justus, Logan, and Daxton) had ever done so. But when the day of the trip arrived, everyone was excited, although Sydni's mother admits it was a bit stressful getting eight people and two car seats through airport security. 
After landing in Hawaii, Sydni and her family spent many joyful moments together having fun and experiencing incredible things, including a lot of time on the beach and in the ocean, which, until this trip, Sydni and her siblings had never seen before. "They kept saying how beautiful it was," their mother said.   
Sydni's mother said the trip was a needed break for everyone from the stress, pain, and fear they had gone through. "It was something the whole family needed, not just Sydni," she said. "While we were there, there were no worries." 
Unfortunately, Sydni's cancer has relapsed, and she has recently started chemo treatment again. And while it has been difficult, her mother says she is handling it well. "She's a strong little girl," she said.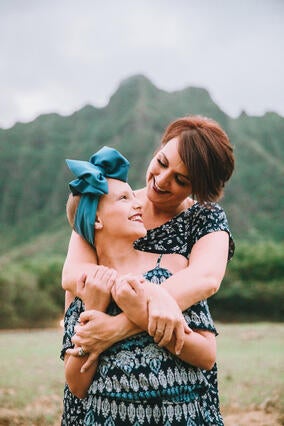 While in Hawaii, the family also took the time to get some photos taken. The photos show the eight of them together on the beach, smiling on the shore, arms wrapped around each other. The portraits not only capture their first vacation together, but also serve as a way for all of them to remember the time of peace and happiness they shared.  "It was amazing," Sydni's mother said. "Absolutely amazing." 
Not long after the family returned home, the studio behind the photos, Genki Media, put up an image from the shoot of Sydni holding a small sea creature on their Instagram page. 
The caption reads… 
"Hands delicate enough to gently hold a life in her hands and protect it but also strong enough to endure the toughest storms. 
These are the hands of a warrior. 
These hands are those of a wish child."