I wish to be a mommy for a day
Savannah
8
leukemia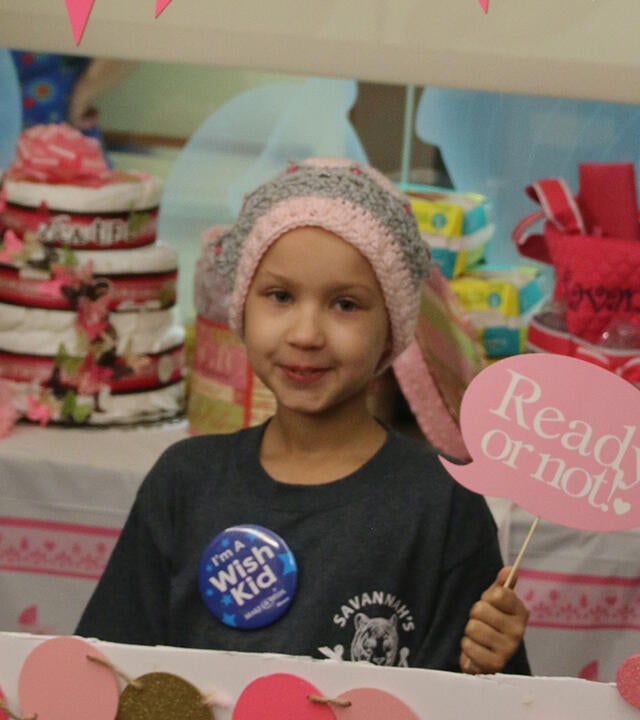 Savannah Becomes a Mommy for a Day!
A child's one-true wish is often categorized as inspirational, heartwarming, innovative and imaginative.
In the case of 8-year-old Savannah, her one-true wish encompassed all the above. Savannah, who is currently battling leukemia, wished to be a mommy for a day. 
Savannah is a playful 8-year-old girl who loves everything about her mother. She adores the way that her mom takes care of her and makes sure that she has all she needs. It is safe to say that young Savannah idolizes her mother, just like most girls her age. But Savannah isn't your typical 8-year-old, she is battling a life-threatening medical condition, called acute lymphoblastic leukemia (ALL), which she was diagnosed with on her 8th birthday. 
When asked about her daughter's condition, Savannah's mother stated: 
"Savannah has been through more than anyone should ever have to go through. It was heartbreaking to find out that she was diagnosed with ALL on her 8th birthday" … "She has been forced to endure multiple rounds of chemotherapy, weekly lumbar punctures, countless nights in the hospital, and a bout with pneumonia. But through it all, my sweet daughter has been brave. She is the bravest person I know."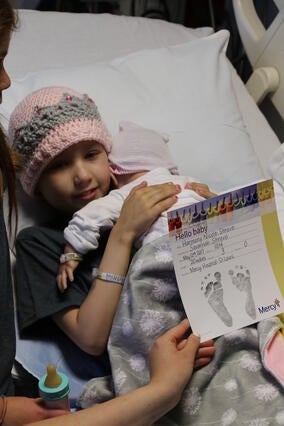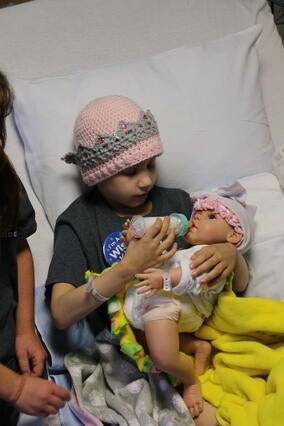 Savannah and her new baby. 
A WISH come true:
Savannah's heartfelt wish was granted just in time to celebrate Mother's Day weekend. Her special day began with a knock on the door at her home in Pacific, MO. Upon answering, Savannah realized that this knock was for her. It was her very own chauffeur, from Best Transportation. He explained that he was there to transport her in style – in her very own pearl white limousine – to Mercy Hospital St. Louis, the same hospital where she receives treatment for her leukemia. 
When Savannah arrived, she was greeted by friends, family, paparazzi, and local media at the main entrance. After posing for a few photographs, she and her entourage entered the main building where she was surprised with a mini baby shower (aka "sprinkle"), where she received gifts and breakfast. After her surprise party and enjoying a nourishing breakfast, Savannah was chaperoned on a private tour of the hospital and the nursery. 
Next, Savannah made her way to a delivery suite where she practiced her mommy skills on a four-month-old baby girl by learning how to properly hold and feed her. After experiencing the joy of holding and feeding the baby, Savannah's life changed forever as nurses "delivered" her very own "baby" doll – who she named Harmony. After visitors "oohed" and "aahed" over her new addition, Savannah and Harmony were wheeled down to meet with Savannah's own doctor - Dr. Heather Betchel, Mercy Kids oncologist – for Harmony's first check-up. Dr. Betchel was proud to announce that baby Harmony looked very healthy!  
The fun didn't stop there. To make this day extra special, long-time Make-A-Wish Missouri supporters, Schnucks Markets, surprised Savannah with a cooking class at their Des Peres, MO location. Cooking instructors led Savannah and her family through a "hands-on" cooking class where she was taught how to prepare meals for her new baby. Once Savannah mastered the art of cooking, she assisted in preparing lunch for her family and friends. The caring Schnucks staff then surprised her with a beautiful birthday cake for "baby" Harmony, as well as a gift card so Savannah could purchase some of her favorite foods to take home. 
Afterward, Savannah was swept away again in her private limousine, this time headed for the Magic House. After a brief photo-op, Savannah and her bundle of joy headed inside for an afternoon of mother/daughter fun. 
I wanted to be a mommy because my mommy is fun, and I want to be a fun mommy too.
Savannah
Wish Kid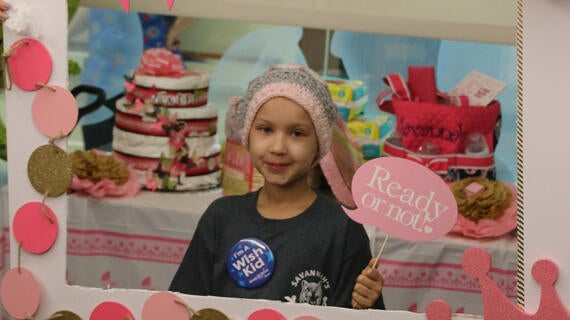 Savannah's wish