I wish to be a LA Diva
Rosalyn
4
cancer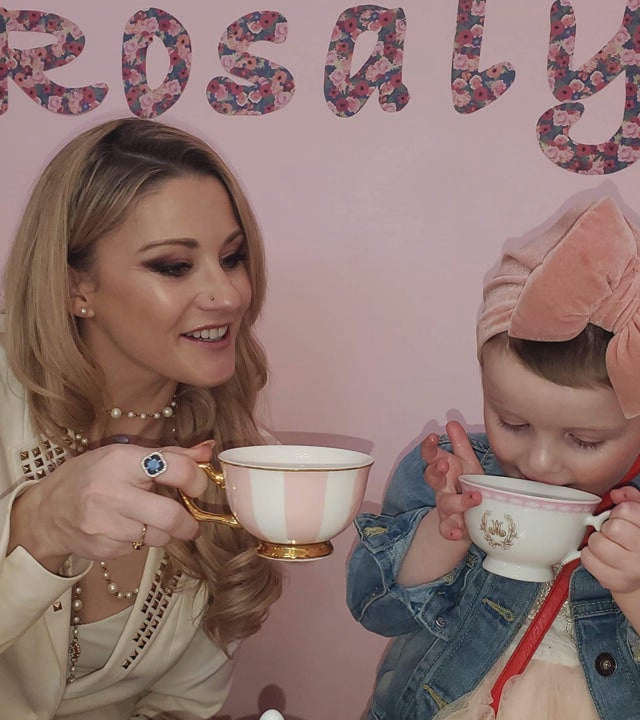 Rosalyn's Wish to be a LA Diva
After a grueling year of obstacles battling a cancer diagnosis, Rosalyn's family said "sheer excitement and bliss" flooded their minds as they found out Rosalyn's wish to be an LA Diva was coming true.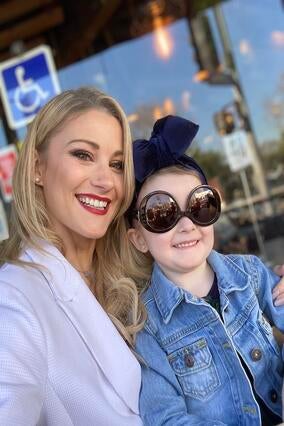 Rosalyn's wish day to be an LA Diva included having a tea party, getting her makeup and nails done, riding in a limo and exploring the streets of LA! But her wish granters wanted to make sure there would be other moments of magic sprinkled throughout the wish trip too. According to Lauren, it was hard to pinpoint their exact favorite moment from the wish experience. When thinking back to the day, they smile thinking back to eating ice cream, riding the Ferris Wheel over the ocean, and her fabulous shopping spree.
"The moment I told her we were getting her nails done she was dressed and out the door before I could take a sip of coffee," said Lauren. "From there she was pampered and sparkled with the beauty regiment." The diva team came to their room with smiles on their faces and excited to meet Rosalyn. As a bold move, she even chose a bright purple lip gloss to wear on her special day. Once Rosalyn was ready, they were picked up in a limo and swept away to a princess tea party. "She still gets all flustered and excited telling everyone who will listen about her particular day." 
It had been a long time since Lauren saw the sparkle in Rosalyn's eyes and a smile spread across her face. 
The Community of Supporters
"To all who helped make this wish come true, thank you from the bottom of our hearts. You not only made our little girl's wish come true, you allowed our family to feel somewhat put together and whole again," said Lauren. "To have the privilege to see our daughter be her spunky, sassy self again after battling for her life for so long was the greatest gift you could ever give a family." 
Why Wishes Matter
After a tough year of hard impact, the amount of stress from Rosalyn's diagnosis had torn their family apart, according to Lauren. However, Rosalyn's wish experience brought them closer and stronger as a family. "The wish showed us that no matter the situation and circumstances, not only can we still be a strong and loving family, but we can conquer anything. It allowed us to feel whole and see the strength our daughter has to beat the odds and persevere." 
"Wishes matter because children not only live out a dream, they allow the parents to heal. Families are blessed to have an organization like you to keep us going, to keep us believing and to regain our hope." 
Rosalyn's wish allowed her to have the opportunity to experience what had been abruptly taken away, something that every child deserves: a childhood. 
Thank you for transforming lives and restoring childhood through the power of a wish.