Make-A-Wish Story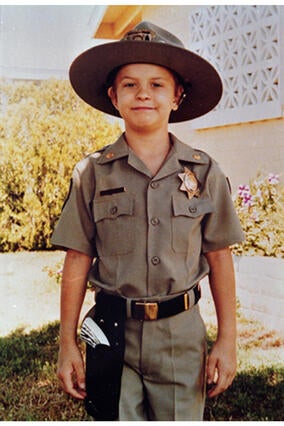 Chris' Wish
During a long nighttime stakeout kneeling in some desert weeds in the spring of 1980, U.S. Customs Agent Tommy Austin tells Arizona Department of Public Safety Officer Ron Cox his problem.
His wife's friend Linda has a small son named Chris Greicius who is probably going to die of leukemia. The seven-year-old boy yearns to be a police officer "to catch bad guys" with Austin. Running into bureaucratic hesitation at Customs, Austin asks Cox if maybe DPS can do something. "I'll rent a helicopter myself if I have to," Austin says.
Cox takes the request to DPS spokesman Allan Schmidt, who asks DPS Director Ralph Milstead. He gives Schmidt carte blanche to grant Chris' wish. Soon Austin receives a call from Chris' mom saying that she doesn't think he can hang on much longer.
"None of us had any idea what we were getting into at the time," Schmidt will recall 30 years later. He draws other people in: Officer Jim Eaves will bring his patrol car, and Officer Frank Shankwitz his motorcycle, to meet the DPS helicopter flying Chris to headquarters. On April 29, Chris comes from Scottsdale Memorial Hospital to the empty lot by DPS at Lewis and 19th Avenue. There he and his parents are given a tour. That's when Lt. Col. Dick Schaefer gives the boy a "Smokey Bear" hat and one of his own old badges, and Chris becomes Arizona's first and only honorary DPS officer.
Everyone who meets the beaming boy chewing bubble gum wants to help. At the end of the day, some of those involved meet in a spontaneous group hug and realize they don't want the day to be the end of it.  They also know they don't have much time.
Two of them, Cox and Eaves, go to John's Uniforms, the business that makes all DPS uniforms, and order one Chris' size. Employees work all night to have it ready the next day.  A group of officers take the uniform to his house, where Shankwitz sets up cones for Chris to steer his battery-powered motorcycle through to qualify for a motorcycle officer's wings.
But when they return the next day to present the wings to Chris, he's gone back into the hospital. With his DPS gifts all around him, clutching his new wings, Chris gives a last smile for the men who have done so much for him in such a short time. He passes May 3.
"He was only seven years, 269 days old when he died. But he taught me about being a man. Even though he was only a boy. I can tell you that because of meeting Chris, I am an entirely different man. Ron Cox said the same thing. He said he didn't fear death anymore, because he knew Chris would be there waiting for him." - Tommy Austin, Make-A-Wish® co-founder and retired U.S. Customs agent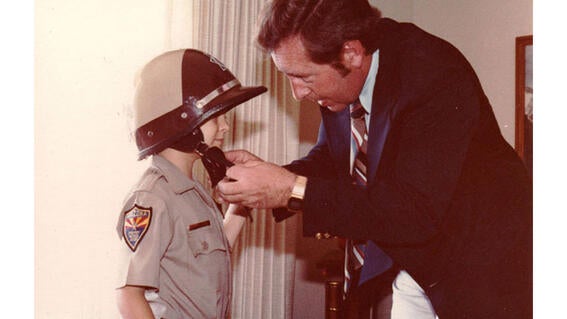 Allan Schmidt fastens a DPS helmet on Chris Greicius.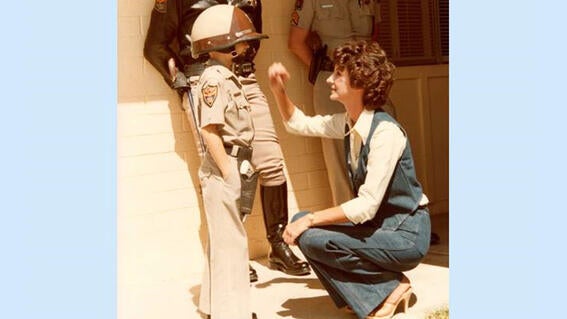 Linda and Chris the day he received his uniform and wings.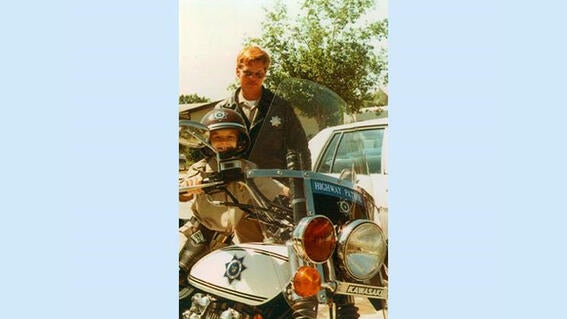 Frank Shankwitz lets Chris sit on his motorcycle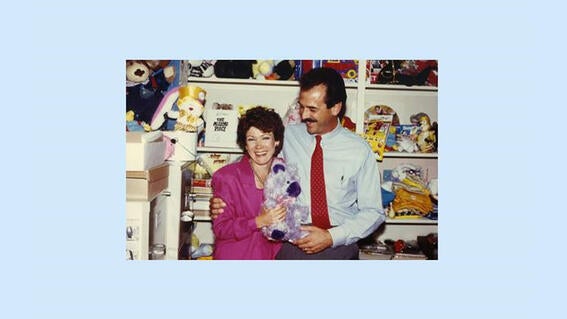 Kathy McMorris and Board Member David Pennington at the first Wish House in 1989.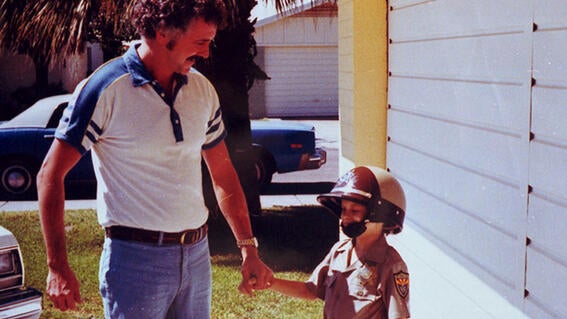 Tommy Austin and his buddy Chris Greicius.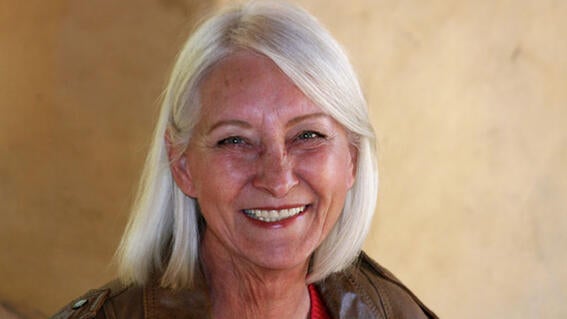 Linda Pauling in 2011.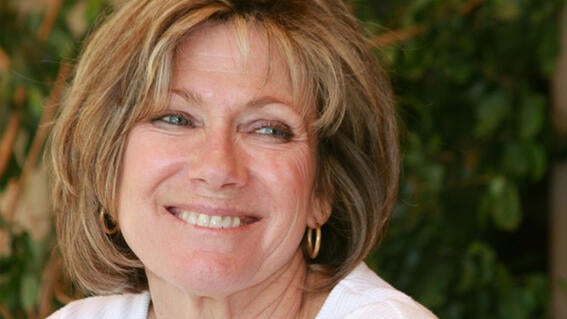 Kathy McMorris in 2011.
Scott Stahl, Frank Shankwitz, Tommy Austin, Allan Schmidt at the Make-A-Wish office. 
Beginning of a Foundation
Officers Frank Shankwitz and Scott Stahl fly back to Illinois for the funeral; Chris is given the ceremony of a fellow fallen officer.
From the time the two officers land in Chicago to when they leave again, word spreads of their story, and they are amazed at how strangers are affected by it. They talk on the flight home of making this the beginning of something wonderful for children.
Meanwhile in Phoenix, similar discussions are taking place. At an officer's retirement party, Shankwitz talks to Kathy McMorris, the wife of a DPS officer, about creating a wish-granting organization. That summer, a group of working-class DPS officers, friends and family gather. That meeting marks the beginning of Make-A-Wish.
The first donation is $15, given to Shankwitz by a grocery store manager. For months records, bills and change are kept in envelopes carried around by founders. In November of 1980 the group receives its tax-exempt status as a non-profit organization. By the following spring the group has raised $2000 and can grant its first official wish.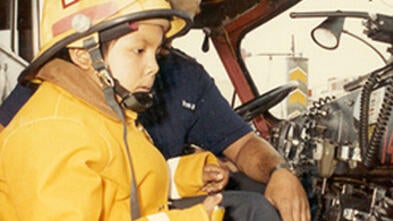 The First Wish Kid
Frank "Bopsy" Salazar is the first official Make-A-Wish® kid. He's 7 and has leukemia - just like Chris.
Shankwitz is president at the time and decides to grant Poncho "Bopsy" Salazar all three of his wishes: to be a fireman, go to Disneyland and ride in a hot air balloon.
So the Phoenix Fire Department gives Bopsy an experience similar to Chris' as a police officer; he becomes a member of the Engine 9 crew. Since the first wish is also the first Disney wish, the Anaheim Fire Department picks up the baton, taking Bopsy and his family around Southern California. Shankwitz keeps the first "wish kid art," a picture Bopsy drew him, on which he wrote, "Poncho (Frank in Spanish), I got to blow the siren."
Upon returning home, Bopsy goes into the hospital. His physician, Dr. Paul Baranko, is surprised at hearing a commotion coming from the boy's room and going into see firemen climbing in through the third-story window off the fire engine ladder!  Bopsy passes that night.
"As his mother, it was very meaningful to me that people who didn't know us stepped forward to be in Bopsy's life." - Nance Octaviana Trujillo, mom of Bopsy
Inspiring a Nation
The following spring, in 1982, the television show NBC Magazine sends a reporter to do a story about this small new charity that's granting wishes to children fighting for their lives.
As millions of viewers across the country see the piece, DPS telephone lines are jammed with calls from people who want to be part of it.  The new organization isn't positioned to harness the explosive enthusiasm. But its founders are undaunted by the challenges and determined to succeed.
Under the leadership of Jack Stanford, the little engine that could, does, and the national Make-A-Wish Foundation is incorporated in May of 1983. More chapters open across the nation.