I wish to go to Disney World to meet Anna and Elsa
Adaliene
5
brain tumor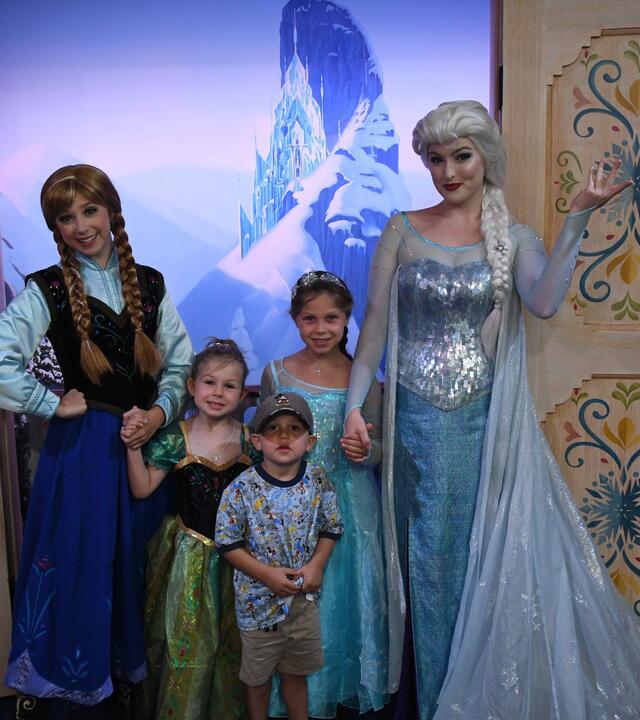 Adaliene is a sweet, smiley 5-year-old girl from Clarksville, Tennessee who loves to play with her dogs, paint, and go fishing with her family.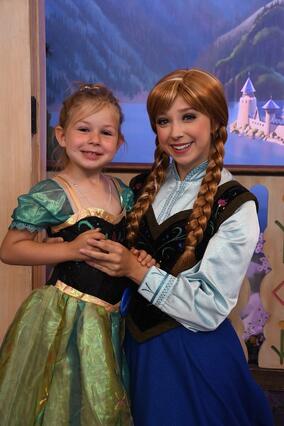 At just 3 years old, she was diagnosed with a cancerous brain tumor.  Her family was terrified and couldn't believe it, their sweet little Addy had brain cancer. Adaliene's mom, Linsie, said, "You hear about these things happening, but you never think that it'll happen to you until it does." 

The doctors scheduled Adaliene to start treatment shortly after. Her treatment lasted a full year consisting of brain surgery, 2 months of radiation at the hospital, and oral chemo from home. Linsie said, "Chemo was the toughest part. She hated the taste of her medicine and it was a challenge every day to get her to take it. It took a toll on her body, and she lost a whole year of her childhood that she will never get back." During much of this time, Adaliene was able to find moments of relief and joy by watching and singing to her favorite movie, Frozen. She loved to sing "Let it Go"! Because of this, when Adaliene found out she was getting a wish, she knew that she wanted to go to Disney World to meet Anna and Elsa. 
After having a year taken away from her during her treatment, Make-A-Wish Middle Tennessee gave her some of that childhood back through her wish.
Linsie
Adaliene's Mom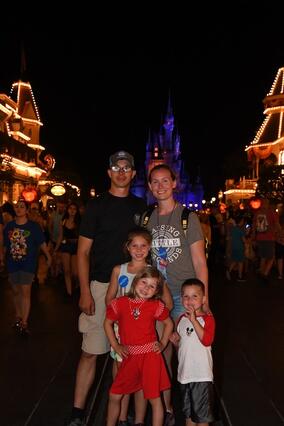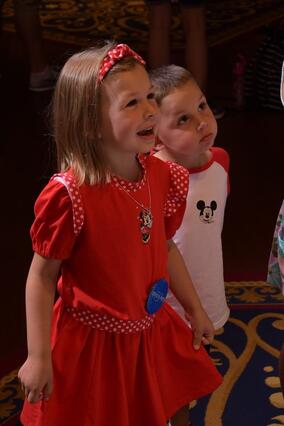 Adaliene had a magical time on her trip! The Magic Kingdom was her favorite place because she loved seeing the castle, meeting the characters, and riding the rides. Even so, the highlight of her whole trip was meeting Anna and Elsa at Epcot. She and her sister were wearing Anna and Elsa gowns when they met them and they were so excited to be matching the princesses! They took pictures with them, smiling from ear to ear. Now when Adaliene sees them in Frozen or on TV, she always says, "I know them!"
After the trip, Adaliene's mom, Linsie, said, "Addy's wish trip gave her so much happiness. Everything building up to it gave her energy that she didn't have before. It was a wonderful experience that we got to enjoy with our whole family. It made me realize how grateful I was to have her healthy again and to be able to experience that with her. After having a year taken away from her during her treatment, Make-A-Wish Middle Tennessee gave her some of that childhood back through her wish."