I wish to help grant another child's wish
Rachael
15
cancer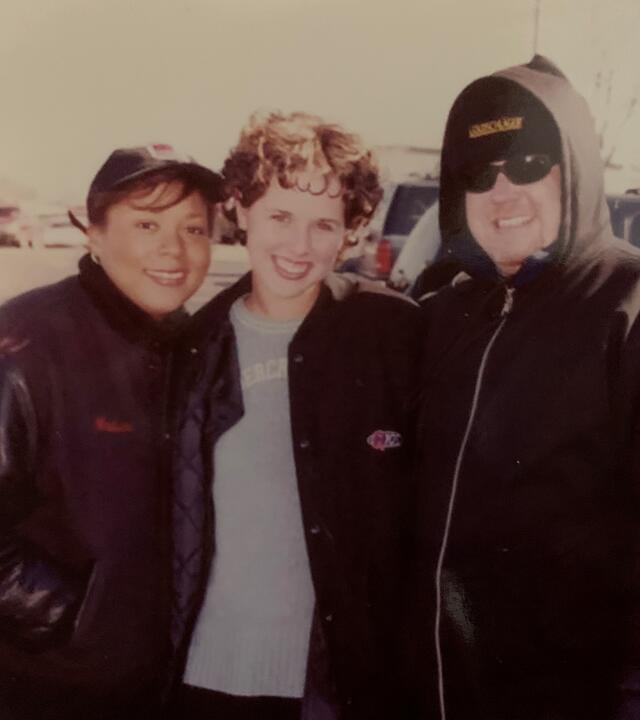 My Make-A-Wish experience was non-traditional, but nothing short of amazing. My experience showed me the true power of a wish first hand.
Rachael
Wish Alumni
One day, all of a sudden, a large lump appeared on my neck. It came out of nowhere! In the days that followed, I was diagnosed with Hodgkin's Lymphoma (IIA). I was 15 and a Freshman in high school. 
I began chemotherapy treatments followed by radiation treatments. My amazing doctors at Duke were always encouraging and optimistic. From Day 1 they said "We've got this" and we did! Less than a year later I finished my treatments and celebrated going into remission.
A few months before my treatment ended, my family was contacted by Make-A-Wish. I felt so fortunate that my treatments had gone smoothly (I was barely sick, missed very little school) and that my cancer was gone, that I decided I didn't want to take a wish when it could be given to someone else who wasn't as lucky with their treatments/experience. So, my wish granters and I brainstormed different ideas for a wish that could do good and help to grant even more wishes.
We partnered with G105's Bob and the Showgram, who at the time did an annual Thanksgiving radiothon (Pennies from Heaven) to raise money for Make-A-Wish. They dedicated 1 hour of the radiothon to my wish, raising enough money to grant another child's wish. I then went from 'Wish Kid' to 'Wish Granter.' I joined my wish granters and met Courtney, a 7 year-old girl who was battling Cystic Fibrosis. I visited her in the hospital and learned all about her dream to go to Disney World. When it was time for her family to take their wish trip, I helped see them off at the airport. I was there when they returned and enjoyed hearing all about the trip from Courtney as she showed me their pictures.
My Make-A-Wish experience was non-traditional, but nothing short of amazing. Make-A-Wish gave me a passion for the radio industry, in which I was fortunate enough to work for over 8 years. My experience showed me the true power of a wish first hand - not only as a wish kid, but as an unofficial wish granter. It also showed me, as a teenager, how amazing it feels to do good for others!
Since my wish was granted in 2000, I've continued to be involved in Make-A-Wish. For many years I returned to volunteer for the Pennies for Heaven Radiothon and to share my story. For the last five years, I've volunteered on the Silent Auction Committee for the annual Wish Ball. In 2019, I participated in the Trailblaze Challenge (which I highly recommend, even though my feet may tell a different story).
I've developed so many friendships and relationships thanks to this amazing organization! I'm also excited to share that I just had my annual survivorship check up and am officially 20 years cancer free!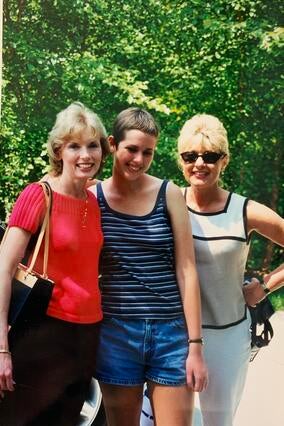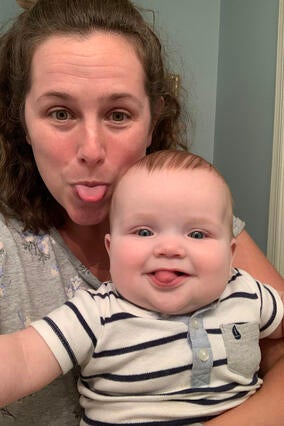 Rachael Then with her family - Rachael Now with her beautiful son