Season of Wishes
The holiday season is a time for giving and celebrating. At Make-A-Wish it's a time when individuals, corporations and foundations get in the spirit of giving and supporting our magical wish granting mission. There are many ways you can support our wish granting efforts during the Season of Wishes. You can transform the holidays for children with critical illnesses.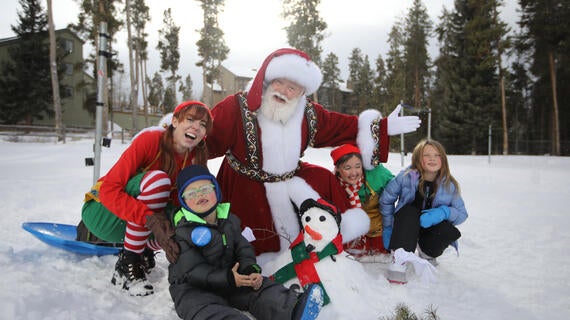 How can you help grant wishes this holiday season?
Check out our interactive Holiday Toolkit full of ways you and your family can impact the lives of wish families this holiday season.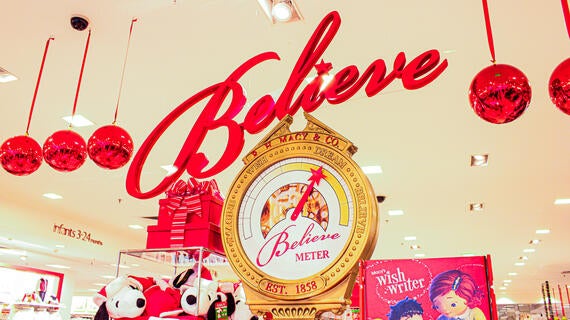 For every letter you write, Macy's donates $1 to Make-A-Wish up to $1 million.
Take a moment and write a letter to Santa! For every letter you write, Macy's will donate $1 to help grant life-changing wishes. Write as many as you want between now and December 24.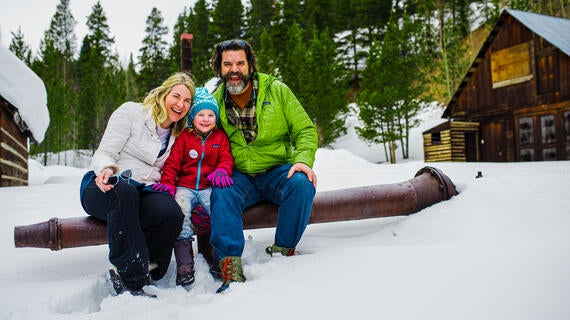 Start a new holiday tradition with your family and help grant wishes.
Together as a family, you can bring joy and hope back into a family's life for the holidays. Every dollar raised matters.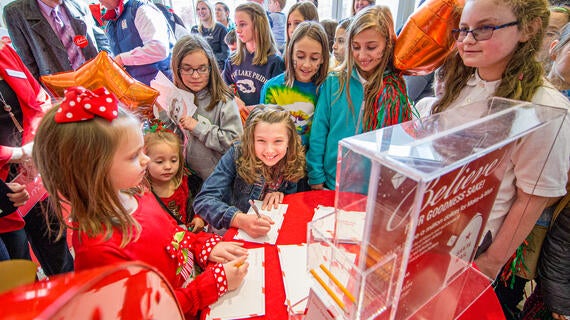 Rally your school this holiday season.
Whether you want to raise funds in your neighborhood or get your school to write letters for the Macy's Believe campaign, there are plenty of ways kids can make a difference for wish kids.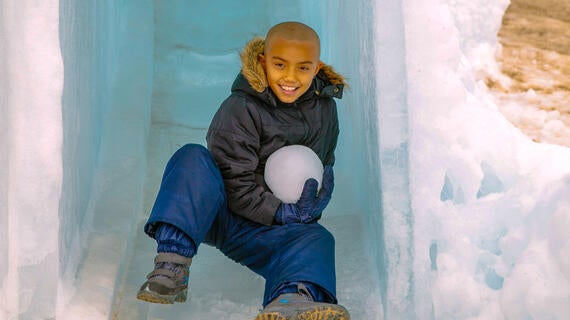 An advent calendar of wishes.
Thanks to the support of community sponsors, a large Calendar featuring some amazing wishes can be viewed by shoppers at the Westfield Galleria in Roseville, CA. Take a look at some of our great partners and inspirational wish stories!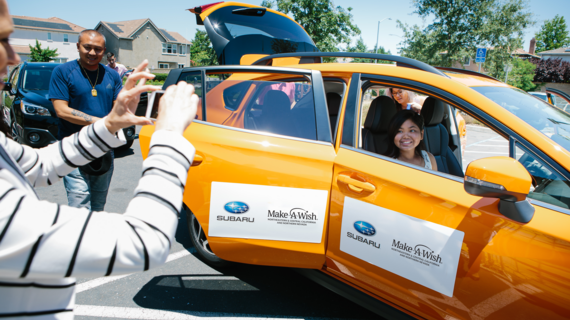 Buy a Subaru and help "Share the Love"!
Subaru will "Share the Love" by donating to Make-A-Wish when you buy your new Subaru during the holidays.