I wish to have a shopping spree
Madelyn
17
cancer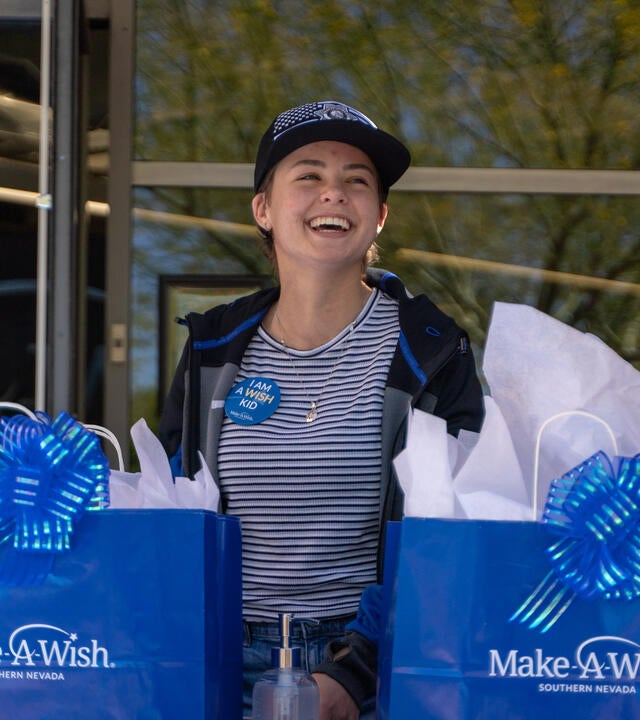 Madelyn is an outgoing and positive seventeen-year-old who likes hanging out with friends, listening to music, and working out. When Madelyn isn't playing her favorite sport, softball, you can find her playing the ukulele, enjoying a meal at The Cheesecake Factory, or watching her favorite movie, Mean Girls.
Diagnosed with cancer in August 2019, Madelyn has endured a chest tube surgery, numerous biopsies, and multiple rounds of chemotherapy. Luckily, Madelyn is now in remission and in good health. Madelyn has battled a lot, but she has a lot to look forward to including attending her freshman year of college in the fall of 2020.
When Madelyn discovered she had a wish, it gave her the hope she needed during her treatment. The anticipation and excitement of her wish to have a shopping spree allowed her to put her focus and energy into something positive. The COVID-19 pandemic has largely affected the Southern Nevada community, and battling a critical illness while having to be in quarantine only proves just how essential hope is for wish kiddos like Madelyn.
"My wish made me excited for what was coming next. Even though I didn't know what was coming, in terms of my cancer, I knew I had my wish and that made me excited."
Madelyn
wish kid
The morning of Madelyn's wish reveal brought members of the community, Make-A-Wish staff, and volunteers together in a way that allowed Madelyn to feel safe and celebrated. A police escort brought Madelyn and her family to The Wishing Place where she walked down the Make-A-Wish blue carpet and found all the items she envisioned for her shopping spree. Madelyn received an Apple MacBook, new clothes, jewelry and all the essentials needed for her freshman year of college. Madelyn's wish prepared her for the future and helped her stay positive during her most difficult days. Now she's ready to take college by storm!
View all the pictures from Madelyn's wish reveal here.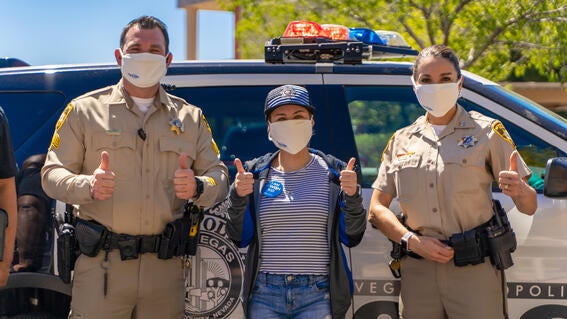 Madelyn arrived to The Wishing Place with a police escort!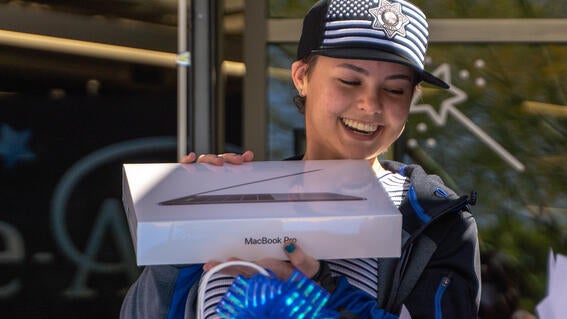 Madelyn was all smiles as she opened her shopping spree surprises.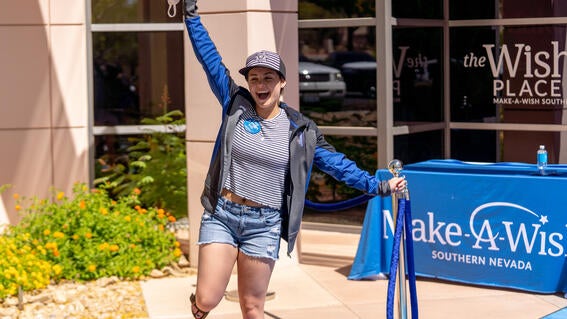 We think Madelyn enjoyed her wish!