I wish to have an Xbox
Daniel
5
cancer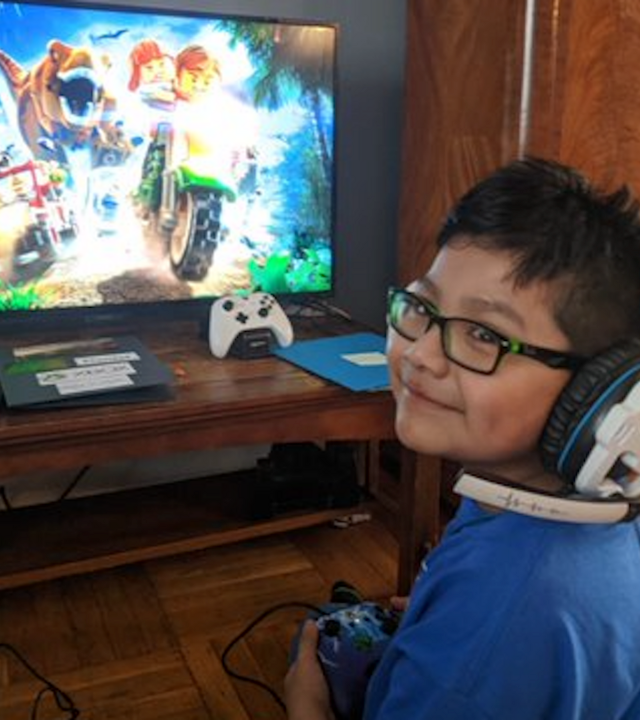 Daniel's Xbox Wish Brings Joy
Social distancing has been extremely difficult for people all over the world – staying at home, not being able to see friends and loved ones – but this is something many of our wish kids face in their daily lives
Treatments such as organ transplants or chemotherapy leave children immunocompromised and at risk for complications due to any kind of virus.
After being diagnosed with lymphoma in October of 2018, then 4-year-old Daniel became one of these high-risk children. This illness did not just take a toll on him, but his entire family. Daniel's mother, Brendi, had to quit her job to take care of him. "The whole journey has been very emotional," she said.
Fast forward to 2020, COVID-19 took the world by storm, which was terrifying for Daniel and his family. "Daniel was very much impacted by the virus' situation more than us because he already is immunocompromised so we can't take him anywhere," shared Brendi. "We have to make sure to keep him home at all times, and this stresses him a lot."
It wasn't until Make-A-Wish® Philadelphia, Delaware & Susquehanna Valley told Daniel they would be granting his one true wish that the family finally started to see some light at the end of a very dark tunnel. "Daniel was very happy knowing that there are other people outside of the family that care about him," said Brendi.
Daniel's one true wish was a no-brainer for him: to have his very own Xbox! He had asked for one for Christmas, but his parents weren't able to get him one. "The promise of his wish coming true helped Daniel a lot and made him feel very happy, especially now since he cannot go outside so he can stay home to play with his Xbox," Brendi explained.
Daniel's wish day is one the family will never forget. He jumped for joy as soon as his Xbox arrived. Brendi shared that she shed happy tears as she witnessed this moment of pure excitement from her son, especially during all the uncertainty of COVID-19. "I felt like the wish was a prize that Daniel received after so much time of suffering," she shared.
Daniel's wish granting came at the perfect time. He is usually a very active kid and loves to ride his bicycle. Now, Daniel has his Xbox to keep him happy and entertained at home. He is even teaching his parents how to play! The wish has brought them together as a family and for that his parents say, "Thank you so much, truly."
I felt like the wish was a prize that Daniel received after so much time of suffering.
Brendi
Daniel's mom