Kids for Wish Kids
Kids For Wish Kids is a Make-A-Wish® program that enables students to discover philanthropy by selecting their own fundraising project and managing it from start to finish, with little or no help from their teachers. Students develop leadership skills, build self-esteem and learn about teamwork while working towards a final goal - making a difference in the life of a child who is fighting overwhelming odds. 
Kids For Wish Kids program objectives: 
Increase awareness among children and teenagers about the mission of Make-A-Wish Metro New York and Western New York 
Encourage young people to become actively involved in fulfilling wishes 
Foster the value of community service, using this program as a hands-on learning experience for children 
Create school spirit and help students learn how to work together for a common goal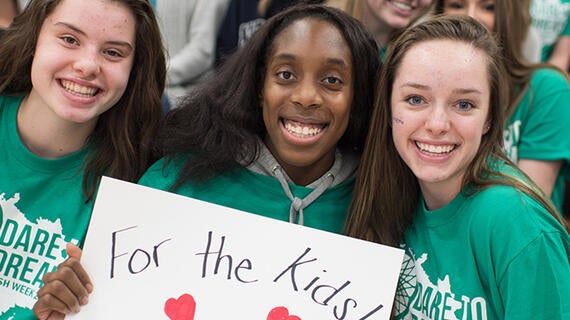 Project Ideas: 
Organize a holiday party, a dance, a bowl-a-thon or walk-a-thon (which can all be done online as well!) 
Organize a virtual or outdoor scavenger hunt, workout or parade!  
You can try one of these ideas or devise a project on your own! 
Want to join in the fun and raise money to help grant wishes? 
If you live in the Metro New York area, please contact Caroline Ver Planck at [email protected] or 929-388-1977. 
If you live in the Buffalo area, please contact Mary Hazel at [email protected] or 716-268-8907. 
If you live in the Rochester area, please contact  Donna Auria at [email protected] or 585-213-5061.