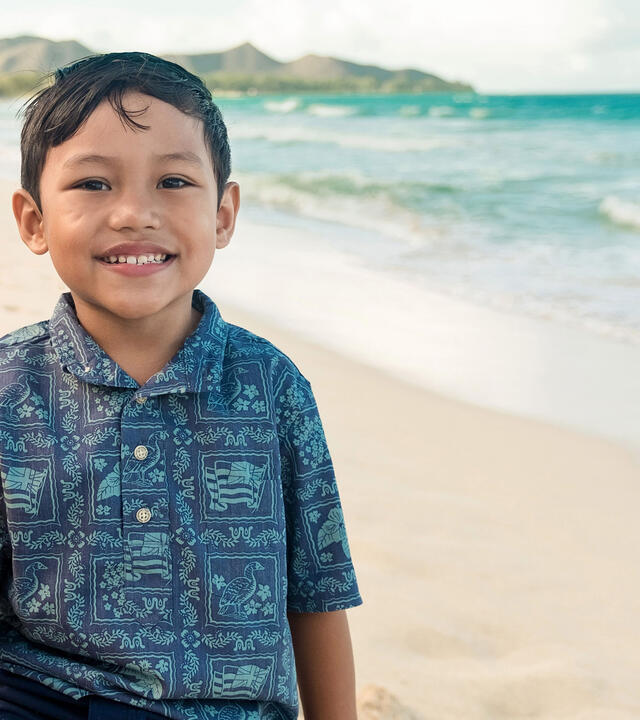 Corporate Partner of the Year - Alaska Airlines
A valued wish partner, Alaska Airlines has supported Hawaii wish children for the past eight years through generous donations of roundtrip tickets, miles, and monetary gifts, as well as through sponsorships for events like our annual WISH! Gala, Give Wishes Wings, and Jingle Rock Run. Alaska Airlines recognizes the far-reaching impact of a wish and believes in using its gift of travel to change the lives of local wish kids. In addition, Alaska Airlines serves numerous visiting wish families each year, transporting them to and from our islands and showing them aloha while on their journeys. We are grateful for the company's continued support in helping wishes take flight. 
Philanthropist of the Year - Melissa Jackson
Melissa Jackson joined the Make-A-Wish Hawaii Board of Directors in 2014. Since that time, she has been a steadfast advocate and generous supporter of our organization and, through her family's foundation, has helped make possible a number of key initiatives. Melissa is a compassionate humanitarian who supports a broad range of charitable organizations in Hawaii. We are grateful to be among her and her family's philanthropic priorities. 
Leadership Award - Bob Bruhl
Bob Bruhl, President of D.R. Horton Hawaii, was a valued member of our Board of Directors for a total of 12 years, serving as Chair nearly every term. Bob says he was "invigorated" to help fulfill "all the potential the Hawaii organization always had." He continues to be an exceptional example of a leader who forever keeps Make-A-Wish Hawaii top of mind. His continuous support and desire to rally the community behind our mission has been instrumental to our organization's success. 
Wish Family of the Year - Wish Mom Melissa & Ohana
Melissa was introduced to Make-A-Wish Hawaii in 2014 when her then 5-year-old son Kayle received his wish. Battling a genetic condition, Kayle wished to swim with his favorite character, Nemo, at Walt Disney World. Kayle's wish journey inspired Melissa and her ohana to wish it forward. Since then, Melissa has been an incredible advocate for our mission and has lent her time as an avid event volunteer. We are grateful for Melissa's dedication in supporting other local families during the most challenging times of their lives. Says Melissa, "A wish is an unforgettable, life-altering moment in a family's journey, filled with love, laughter, and gratitude for everyone involved."  
Healthcare Partner of the Year - Dr.Charles Neal, Kapiolani Medical Center for Women & Children
As a Medical Advisory Board member and former member of our Board of Directors, Dr. Charles Neal has been instrumental in educating the local medical community on the impact of a wish and in increasing referrals to our organization. His continued support has allowed for groundbreaking progress in the relationship between Make-A-Wish and the medical community. Most recently, he spoke about the power of a wish to his peers at the first-ever Grand Rounds in the country to center on Make-A-Wish, earning Kapiolani Medical Center for Women & Children recognition from Make-A-Wish America. Dr. Neal believes a wish "can bring positive life" back to families who are struggling and that it can play a role in their healing.
Volunteer of the Year - Talia Osurman
Since 2013, Talia Osurman has played a significant role in changing the lives of more than 40 local wish children. Partnering with several other volunteers, Talia does more than grant wishes; she forges lasting relationships that impact our wish families long after their wishes are granted. Director of Mission Delivery Kari Bogner says, "Talia is the most active and dedicated wish granter for the Hawaii chapter, but beyond the number of wishes that she grants is an indomitable spirit to love and lift each family she works with."