I wish to have a safe place to play at home
Ace
8
Nervous system disorder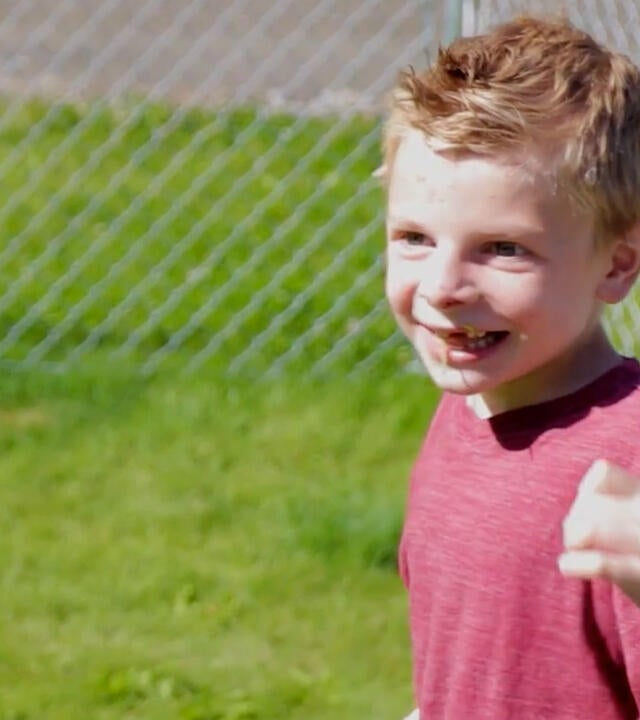 Ace lives his best life, thanks to the community behind his wish.
Imagine that your 8-year-old child needs to be on a leash every time he walks out the front door of your home in order to stay safe… and that this same child endures hundreds of seizures a day.
For wish mom Erica, and wish dad Shawn, this is everyday life with their son Ace. At just six months old, he was diagnosed with a life-threatening nervous system disorder.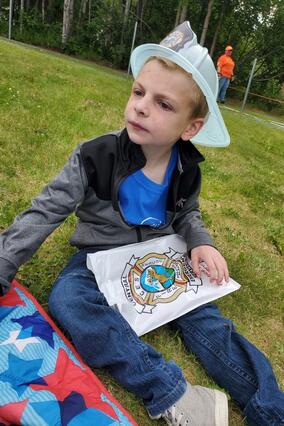 Ace has always felt happiest when outdoors, with the sky overhead and the wind at his cheeks. But that freedom required a harness or a hand hold and careful planning by his family.
When Erica and Shawn learned that Ace qualified to receive a wish, they weren't sure whether to accept it. They thought other kids might be able to appreciate a wish more than Ace could.
Until they realized that wishes could be tailored to their specific boy, igniting hope and joy that is specific to his own needs.
After careful thought, they realized that Ace could experience true joy if he could play outside on his own.
A fence could set him free from harnesses and hand holds.
A fence could allow him to be outside.
A fence could give the whole family the chance to experience joy and stay safe at the same time.
That's why they decided on Ace's wish to have a fence around their home.
"While a fence seems like such a simple thing, for Ace it means freedom and free play," said his wish-granting volunteer, Barb Miller. 
When the local Home Depot heard about Ace's wish, not only did they donate the supplies, they rallied their staff to build it.
"Home Depot decided to get involved in Ace's Make-A-Wish because we are a company that is value-based and one of our core values is giving back," said Tammi Dennis, Home Depot store manager.
Ace's wish required the skills, time, and donations from the community. The Home Depot crew worked with the Soldotna Professional Firefighters Organization, and a project that was supposed to take many days was completed in under two.
Gunnar Romatz, from the Soldotna Professional Firefighters Organization said, "We feel it's not only a responsibility but it's a privilege to us to be able to serve the community."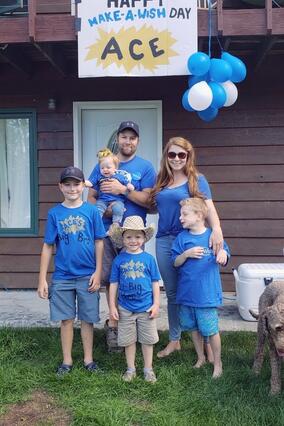 The outpouring of support not only meant that Ace and his family have a fence around their home; the wish was a reminder that children with critical illnesses deserve to experience a childhood, and a wish granted positively impacts the life of a child—and enriches the community around.
"The highlight of being involved in Ace's wish was seeing the joy on his face, as well as his family's faces, as their fence was being built," said Dennis. "It was very humbling to be a part of Ace's wish and it brought joy to all involved." Today, with Ace's wish granted, wish mom Erica can open the front door and let Ace outside. "He's living his best life… running in the wind," she said.
Special Thanks to Home Depot Kenai (8938), Alaska Boy Productions, Soldotna Professional Firefighters Organization, and wish-granting volunteer Barb Miller.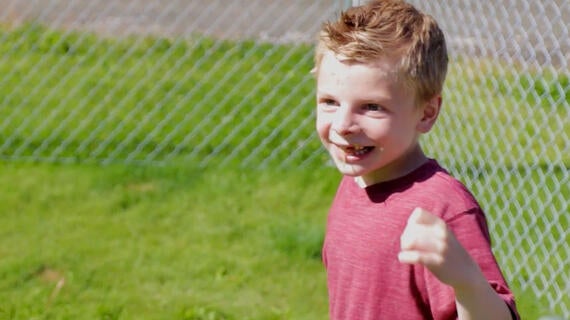 Watch Ace's wish for a safe place to play at home.