The National Adopt-A-Wish program offers you the opportunity to invest in an experience that can alter the course of a wish child's life, forever.
A wish is granted, on average, every 34 minutes somewhere in the United States and its territories. Each wish serves as a new beginning for the wish kid and family, to reclaim and resume life on their own terms. Life gets better for everyone involved when a wish comes true.
I returned home from my wish a different person, with a different appreciation for how important it was for me to truly live the rest of my life, no matter how many years that might be.
Tiffany
wish granted 1998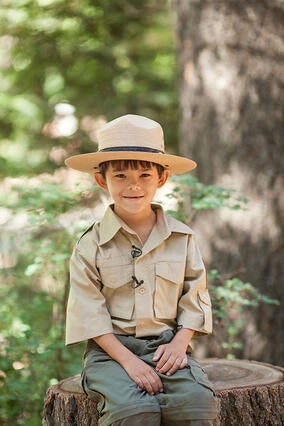 Adopt-A-Wish Program Participation
Experience the joy of helping others during their time of greatest need by becoming a part of the Make-A-Wish® America Adopt-A-Wish Program.
This program provides a unique opportunity to make an immediate, direct and substantial impact on the life of a child. The financial investment provided by our donors ensures that we have the funds available to grant the wishes of every eligible child. 
From exposing children to the power of philanthropy to remembering a loved one, wishes are a unique opportunity to make a difference in a child's life. 
After making your gift to Make-A-Wish America, we will dedicate a specific wish to you, your organization, group or company. You will receive a child's wish story and photo to demonstrate how your generosity helped a wish come true. 
To learn more about becoming a wish-granting volunteer, please contact your local Make-A-Wish chapter. Students interested in holding a fundraiser in support of a wish can learn more about fundraising programs, or contact your local Make-A-Wish chapter.
Gift levels are outlined in the photo boxes to the right. To participate, complete and return the Adopt-A-Wish Contact Form. Please contact (800) 722-9474 or [email protected] for additional assistance.
Giving Levels
15k
High Cost and International Wishes
25k
Major Sporting Event wishes
Giving Levels
Adopt-A-Wish donation amounts at Make-A-Wish America start at $10,000 which is based on the national average cost of a wish. Donations starting at $15,000 can fund international travel wishes. $25,000 can send a kid to the World Cup or the Olympics. 
My wish was a great reminder to enjoy every second of life. It was nice to get away from the realities waiting for us back home and it brought us so much closer together as a family. 
Kaitlyn
wish kid